Austin Breakfast Catering for Your Office

by Leslie LaSorsa
Crave Catering is a leader in creative catering options in the Austin area. One area we particularly enjoy is creating handcrafted menus for breakfast catering events at offices throughout Austin. Many companies in Austin are industry pioneers, tech leaders and trailblazers in their field, and as such, they have top performers that require the correct fuel. We work with local corporate teams to provide everything from daily to-go breakfast options to celebratory brunches that enhance the employee experience.
Why Cater Breakfast in Your Austin Office
Today, company culture is typically just as important as the job itself when it comes to top performers selecting the company they want to work for. That's why Crave Catering has been helping many leading Austin companies integrate catering services into their company culture. Whether it be a weekly themed day like Bagel Fridays or (Breakfast) Taco Tuesdays or an in-office brunch for holiday celebrations with the team, Crave Catering's breakfast catering options make employees feel valued with every delicious bite!
Board Meetings & Trainings

For productive meetings and trainings, it is important to start the day with the appropriate fuel. Many companies in Austin provide a catered breakfast for company board meetings and trainings to ensure team members are on time, to provide networking opportunities before they start the day and to make sure teams are fueled with food that is going to get those creative juices flowing. No mid-day slumps after Crave Catering's breakfasts, that's for sure!

Milestone Celebrations

An integral part of every celebration is the food that brings us together. This is even more true when bringing together teams at your company. Some of our favorite events to cater are the monthly company milestones that create a positive workplace culture. Some clients host a monthly company-wide brunch where they celebrate company milestones and anniversaries, birthdays and retirements. There are so many reasons to celebrate, and who doesn't love brunch food? It's a simple and delicious way to boost employee morale monthly.

Holiday Brunches

Holidays are the ideal time to host fun breakfast events for your team. Whether it's a red, white and blue themed outdoor breakfast the week of 4th of July or a holiday brunch before the winter break to say thanks for a great year, the options are endless! The best part about holiday breakfast catering is that the theme is built in and the food, displays and décor can all be planned to enhance the holiday festivities.
What to Consider When Catering Breakfast in Your Austin Office
When working with Crave Catering to plan an event for your office, there are a few important things you'll want to have prepared for the conversation. These four items will ensure that your catered breakfast event will be planned and executed flawlessly.
Guest Count
How many of your employees will be attending? Is it for the entire office, only a specific department that hit their goals this month, only the new hires during their welcome orientation? Having an idea of how many employees will be served at the breakfast is key so you don't end up with an excessive amount of leftovers or run out of food before the event is over. If you're not sure how to estimate your guest count, our Crave Catering team members can provide suggestions after learning more about your team and event goals.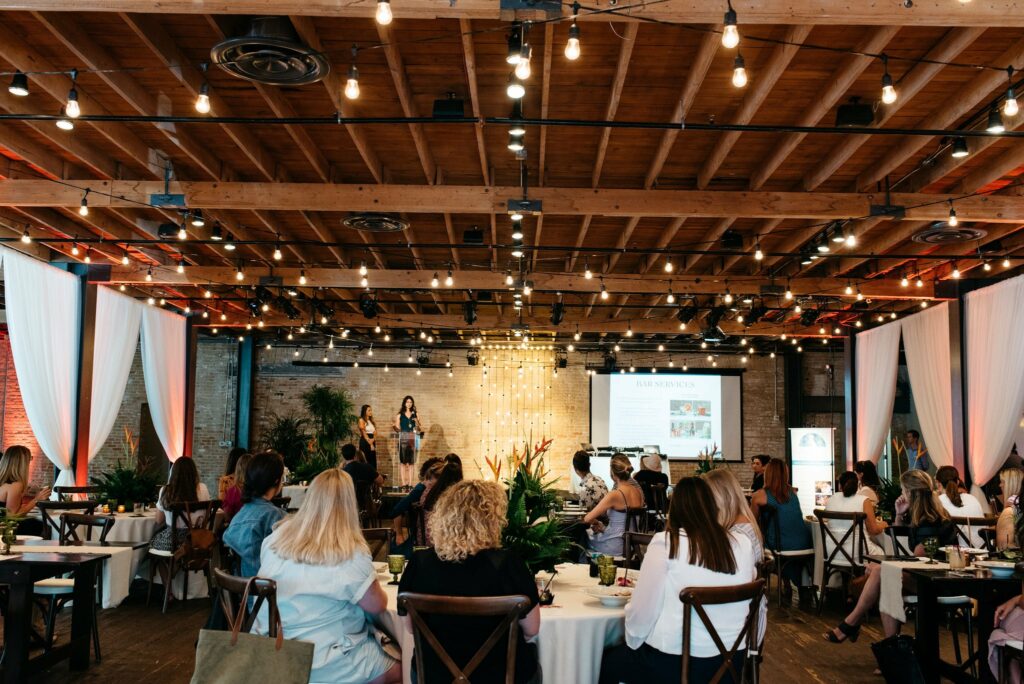 Location in Your Office
It's important to select a dedicated area in your office that is easily accessible for the Crave Catering staff that is dropping off your breakfast, as well as fitting of the event goals and requirements. If it's a breakfast for just one team, consider setting up in a conference room rather than the lunch area where everyone will be. If it's a thank you breakfast for the entire company, set up in the break room and let everyone know they can pop in to grab a bite!
Inclusive Menus
As an employer, you may not be privy to food allergies or preferences of your employees. Some employers will send out an RSVP survey that has these questions added on for special events, while others prefer to craft a menu that is inclusive of standard food aversions and allergies. We can help create menus that incorporate gluten-free, vegetarian, vegan and dairy-free options that will ensure every team member leaves satisfied!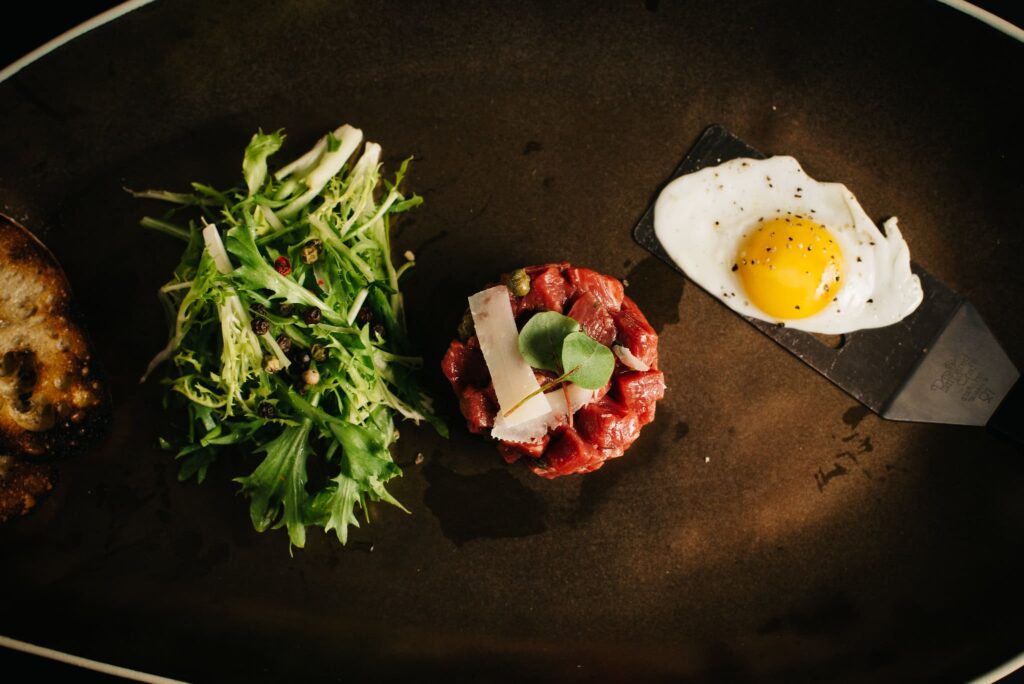 Timing & Themes
The goal of many catered events in the office is to create a memorable setting and experience that employees will value. Just because it's a breakfast in the break room doesn't mean it can't be themed or decked out with fun décor items that will add to the ambiance.
Crave Catering Highlighted Review
We always love hearing from our satisfied clients! The breakfast tacos are definitely a favorite of all teams.
"First and foremost, Crave makes some incredibly delicious food. We heard nothing but praise from our guests. They helped us come up with a menu that represented all of the foods we love most in a diverse enough way that even the few picky guests had plenty to eat, and they came up with the most unique and awesome touches. Breakfast tacos as our guests left were a huge hit!""—Lauren B, Yelp
Top 10 Austin Breakfast Catering Ideas
At Crave Catering, we work with corporate clients to create artful menus for every occasion, breakfast included! Here are a few of our favorite breakfast catering ideas for Austin-based companies:
1)

Individually Wrapped To-Go Options
Is there anything more Texas than a breakfast burrito? We can craft a menu that features individually wrapped items like breakfast sandwiches or breakfast burritos with a side of fruit that is all individually wrapped for a grab-and-go format that guests can eat together in a room set up for an event or at their desk.
Starting your day with a smoothie is one of the biggest trends right now. Create a menu of elevated breakfast smoothies that will fuel your employees and start their day off on a healthy note—a green smoothie option is a must!
Chef-staffed stations are becoming more popular in today's current climate. The omelette station is a fun way for employees to order a gourmet made-to-order option that's quick, delicious and healthy.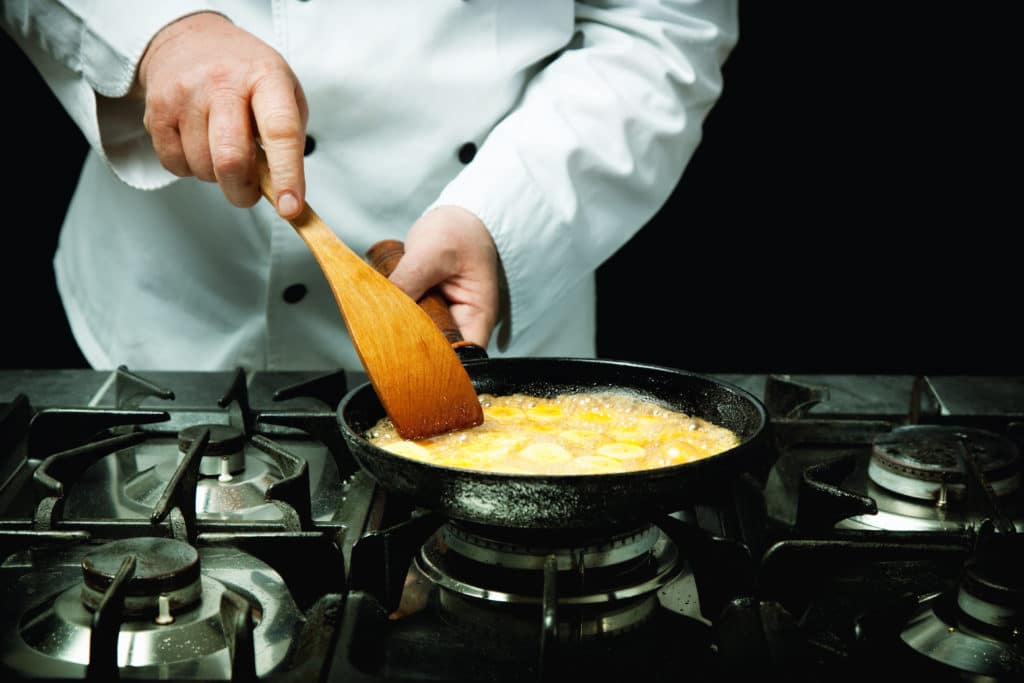 Most employees stop on their way into the office for their morning caffeine fix. Show your appreciation with an artisanal latte station where an espresso artist can start their day off with the company logo scrawled in foam atop their morning beverage.
5)

DIY Yogurt & Granola Bar
We love options where guests can craft their own culinary delight. We help create a bar that has wholesome, healthy toppings.
6)

French Toast or Waffle Bar
The indulgent brunch bars are ideal for holiday celebrations geared towards camaraderie and fun. With decadent French toast and waffles, it instantly feels like a party. We can even take it up a notch with a chicken and waffle bar, which is an Austin brunch staple everyone craves.
Whether or not you have a juice bar around the corner from the office, employees will always love to be treated to some of their habitual morning staples like fresh juice from the comfort of their cubicle!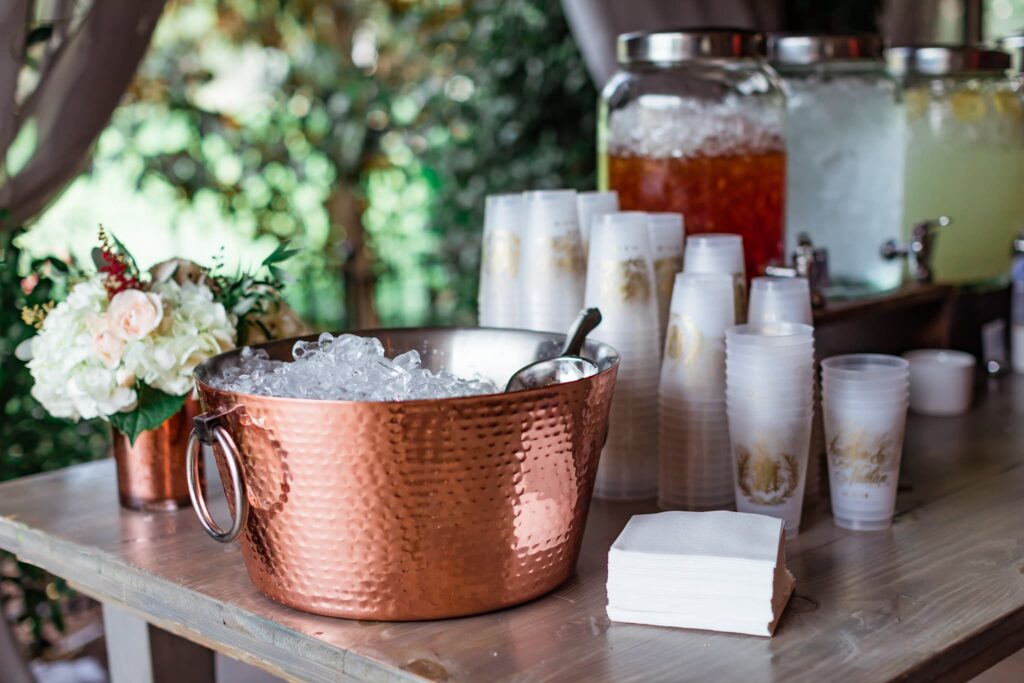 Filled with protein and veggies, egg scrambles are the ultimate brain food. They will fuel your employees in a way that makes them feel great, leading to better outputs!
Everyone loves a good taco. Our breakfast tacos are a favorite of many companies for celebrations of all kinds.
10)

Gourmet Overnight Oats
Overnight oats are not only healthy—they are versatile. With so many flavor options and toppings that will enhance taste and presentation, we can set the jars up to go with a toppings bar so each employee can customize based upon their preference.
Are you dreaming of breakfast yet?
Contact our Crave Catering team today online or via phone at 512.828.5797. We can't wait to collaborate with you to build a custom catered breakfast for an office celebration that your team will love.
Contact Us