Austin Lunch Catering for Your Office

by Leslie LaSorsa
Crave Catering works with hundreds of companies throughout the Austin area to impress their employees with creative and convenient lunch catering options. Whether it's a daily catering service to make lunchtime simple for the executive team or entertaining stations to celebrate hitting sales goals this quarter, we are pros in creative business lunch options.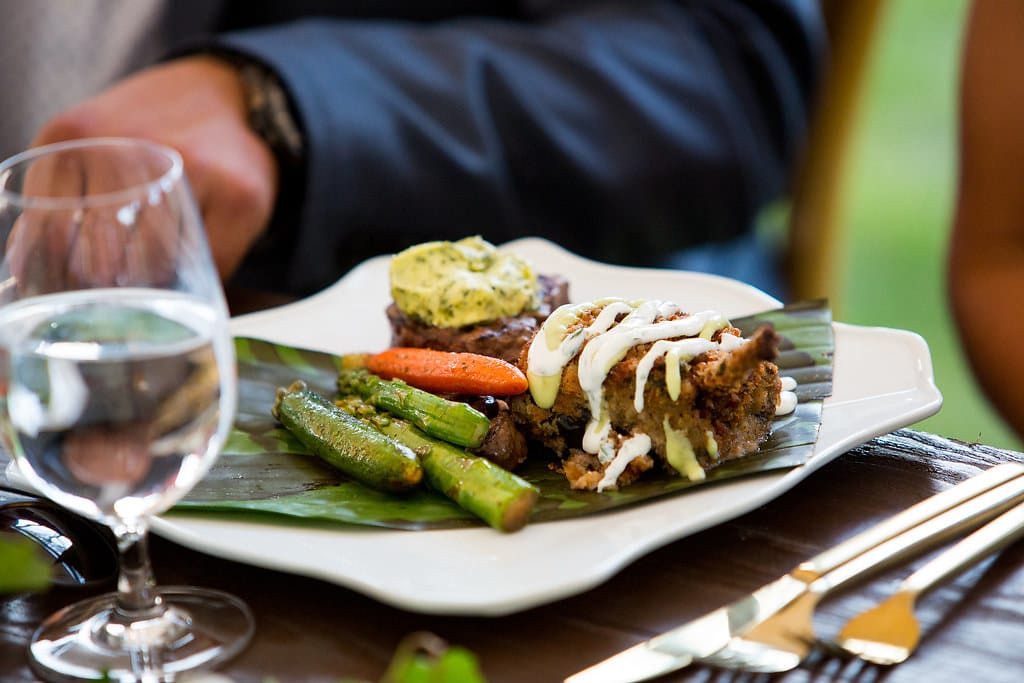 Why Cater Lunch in Your Austin Office?
It's time to spice up your employee experience. One way to do this is through carefully curated catered lunches to show appreciation, celebrate milestones and just simply have more fun in the office. Employees are beginning to evaluate more than just a salary when looking at companies they want to work for; the company culture is more important than ever before. Simple gestures like catered lunches go father in boosting morale and solidifying company loyalty than many realize!
It's also a simple solution when you're hosting executives on-site for a board meeting, want to show investors the office culture over a business lunch, have teams in from out of state for brainstorming sessions or team-building and more.
Board Meetings & Trainings

Typically, people will leave the office for lunch to grab a bite, and when participating in these types of meetings, you really want their full attention on the task at hand. Catered lunch not only provides the option to work while fueling your body for creativity in the afternoon, but it can also be a fun option for networking mid-day to break up the monotony of the day-long meeting.

Milestone Celebrations

Everyone wants to feel valued at work. This is why many companies in the Austin area will serve up a catered luncheon when it's time to celebrate. When employees hit milestones like retirement or maybe a celebration of monthly birthdays, a lunch allows them to shine in the spotlight with their peers while enjoying some time away from their desks to socialize and create the bonds.

Holiday

All offices have holiday parties, but it's not always easy for employees to attend parties hosted after work hours. This is why many Austin companies have changed up their holiday celebrations to incorporate things like a special or themed holiday lunch on-site.  This twist on the traditional holiday party allows for everyone to participate in the festivities.
What to Consider When Catering Lunch in Your Austin Office
Guest Count
One of the toughest parts of each company event is determining appropriate guest counts. Two main things to consider are: is it company-wide or a department-based lunch and is it an optional social event or a required training lunch? These questions will help you determine the appropriate head count so you're not over-spending, but also order enough for a successful and satisfying event.
Location
Where in the office will the lunch be held? Is it an outdoor BBQ that will require a tent in case of weather or a department-based event that should be held in a secluded conference space? You also want to consider easy access for us to roll in our team and staff for a successful lunch event!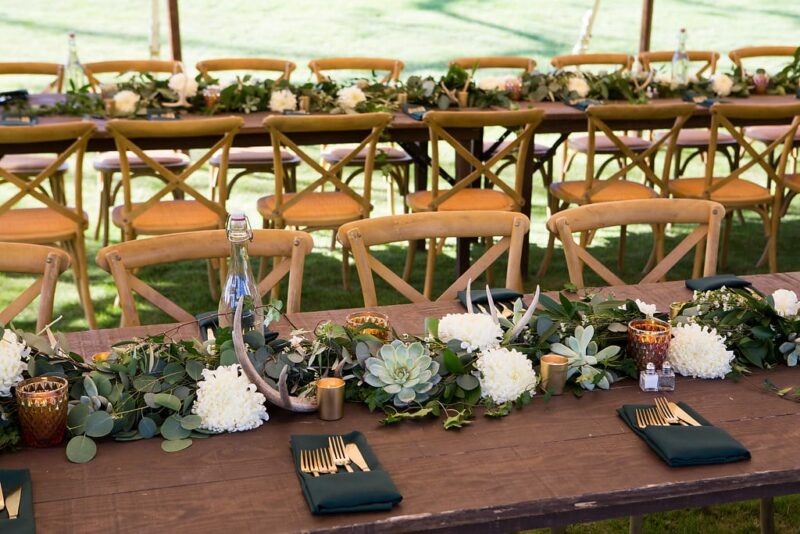 Inclusive Menus
Everyone has different dietary restrictions, and that's something you want to consider when planning a company event. You want to make sure that allergies are taken into consideration, food signage explicitly lists potential allergens and generally make sure everyone has something they'll enjoy. Today, many individuals choose to be gluten-free and dairy-free for health reasons, so you want to make sure they'll have something they can enjoy. Same goes for vegetarian and vegan guests. Crave Catering's team are experts in creating inclusive menus, so we have lots of tips that will satisfy every guest.
Timing & Themes
Any lunch is made more fun with a theme, right? If it's a holiday lunch or outdoor BBQ the theme is easy, but you can also get creative with team spirit themes and more! You also want to consider hosting in a timeframe that may be close to a holiday—but not when everyone is on vacation—and right at noon so it's easy for teams to slip away to enjoy food with team members.
Crave Catering Highlighted Review
Our clients are our biggest advocates. After experiencing our cuisine and our team's work ethic to ensure that each event is planned and executed flawlessly, here is what one corporate client had to say about working with us:
"Exceptional! Every time we work with these guys and gals they bring it! Great food and friendly service. High energy! Can't go wrong."—Forever Photography Studio, Google Review
Top 8 Austin Lunch Catering Ideas
1)

Individually Wrapped Sandwiches To-Go
We love gatherings, but sometimes a catered lunch is planned as a thank you or incentive that companies will just give away at lunch time for employees to enjoy at their leisure. We can wrap up BLTs on croissants or pretzel rolls or package some sliders up with a variety of flavors accompanied by gourmet sides or house-made chips. The options are endless, and it's a safe option for all teams moving forward! We can also place the individually wrapped meals on a buffet in the lunchroom for gatherings as well.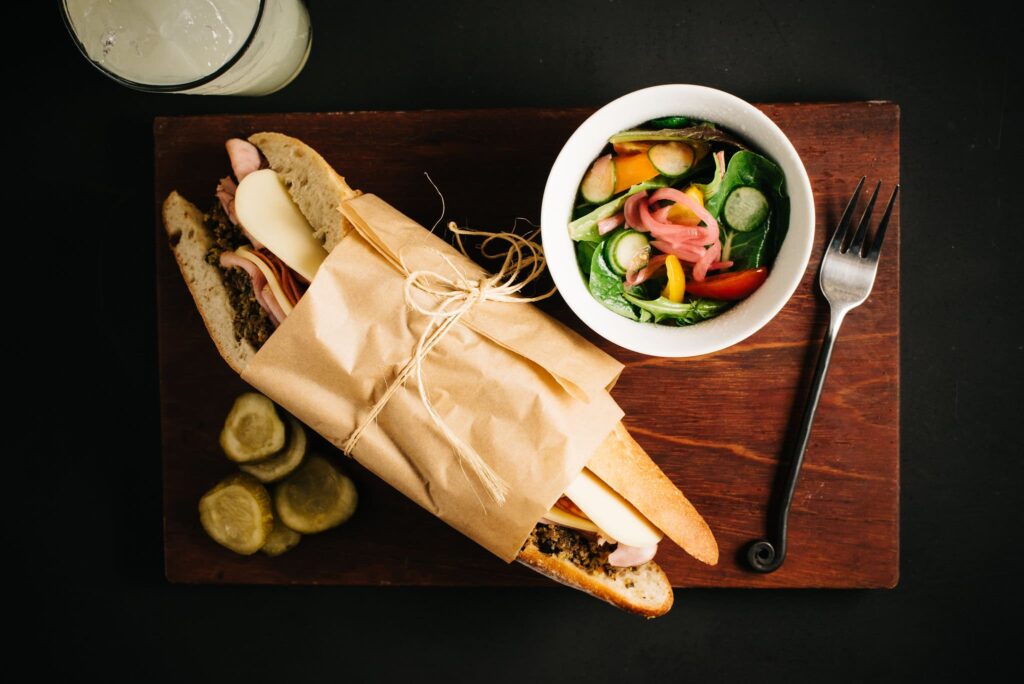 2)

Chicken-Fried Anything Station
When living in a state like Texas, you have to be able to serve up chicken-fried anything. Our favorites are chicken-fried steak tenderloin and chicken-fried shrimp paired with a decadent pepper gravy—and of course, mashed potatoes and green beans.
Our Tex-Mex cuisine is a crowd pleaser every time, with many companies hosting monthly Tex-Mex-themed catering events. Everything from a not your average salsa bar to fajita or enchilada stations—we bring the fiesta! One of our signature dishes that is unique and loved by all is our corn and green chili polenta with chipotle cream sauce and black bean pico de gallo.
Companies based in Austin should be required to have at least one annual Texas BBQ bash for employees at the office. A summer afternoon spent outside with Crave Catering BBQ creations is a perfect way to say thank you to your team. Your vegetarian and vegan employees don't have to miss out on the fun, because we have BBQ dishes that will suit all taste buds and dietary restrictions.
There are few things in this world more comforting than a well-made, handcrafted empanada. Our empanada station is a favorite of many companies for a special lunch treat.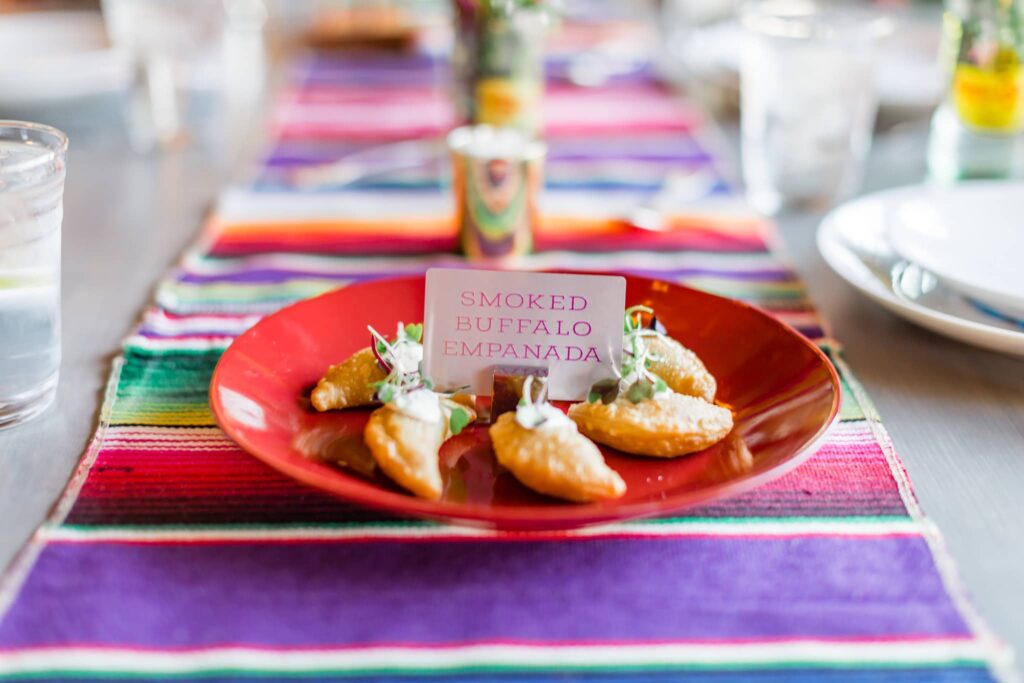 For those companies looking to serve up wholesome, healthy eats for their staff at lunchtime, the bowls we can create are a perfect go-to. Whether you want a Buddha bowl filled with leafy greens and lean protein or a poke bowl station with fresh salmon, healthy grains and tasty sauces, we have a lot of options!
Everyone loves a good salad option for lunch. It's light but satisfying and doesn't leave you with the dreaded afternoon slump. One of our favorite combinations is greens topped with roasted beets, blood orange, goat cheese and sunflower seeds drizzled with balsamic vinaigrette. We don't do boring salads! Take an option like this and we can serve as is, pre-packaged and can add protein on top for a perfect meal.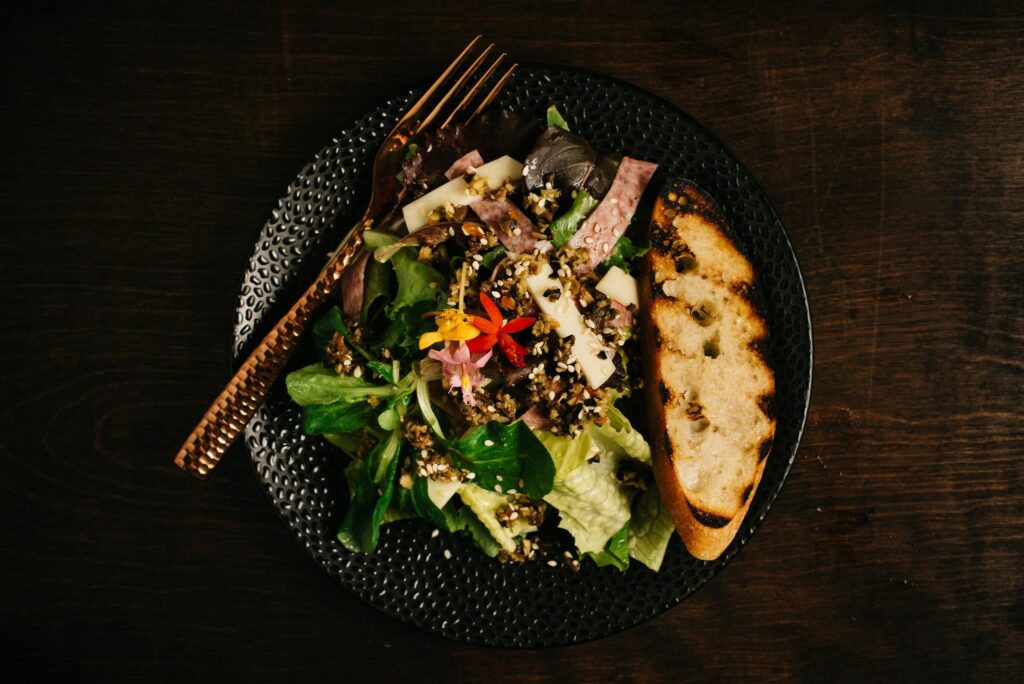 Lunch is a treat, but it's even more satisfying when it ends with something sweet. Consider pre-packaged cookies, mini pecan pies or cake pops that can be taken to-go for an afternoon boost.
What's for Lunch?
If you're ready to create a custom menu for your next office lunch, contact our Crave Catering team today. We can't wait to help you dream up delicious options that will have your employees singing your praises after just one bite!
Contact Us