Catering Trends 2015- Spring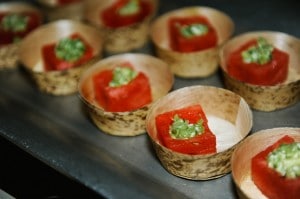 Cravers! Spring is almost here and things are gearing up for a warm and sunny season that will roll into what we hope is a great summer. As always, here at Crave we follow industry trends in order to deliver top of the line service and food for our clients as well as staying savvy in the fast paced catering world.
New trends have a big impact on event planning every year, and as our clientelle develops new tastes we want to be right there with them! Let's take a look at what event planning in 2015 is going to look like.
Gluten-Free Dishes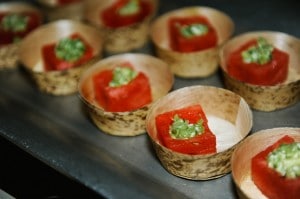 While only an estimated 1 in 133 Americans has celiac disease, gluten intolerance is not the only driver of this trend. Grains that don't contain any gluten like buckwheat and quinoa offer more nutritional value than others which directly corresponds with the health concious consumer.
Action Stations
Guests always find that a little entertainment can go a long way. In 2015, expect to see a lot more interaction from the catering crew, turning a traditional venue or party into a memorable night by watching chefs preparing dishes to order or demontrating cooking techniques.
Have you seen any trends sprout this spring? Let us know by commenting below or on our social media sites!