What You Need to Know About Crave Catering Austin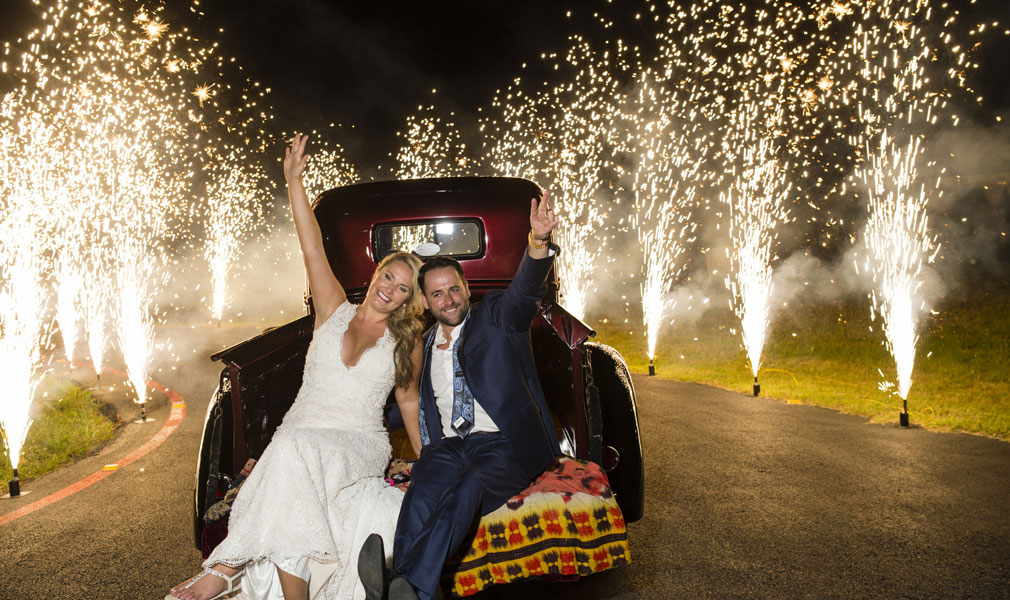 At Crave Catering, we strive to serve up exactly what all couples yearn for on their wedding day. That includes not only innovative, delectable cuisine but also service and hospitality that goes above and beyond. We are true believers that your wedding day should be a stress-free fete filled with only the best memories, and we make sure that starts at your initial consultation with our team.
When planning a wedding and selecting a caterer, there are so many questions to ask, and it can be hard to determine where to start! To assist in the beginning planning stages, we have compiled some of the most popular questions we get from newly engaged couples. Better yet, we're letting them answer via reviews we've gathered after their big day. Let's dive in!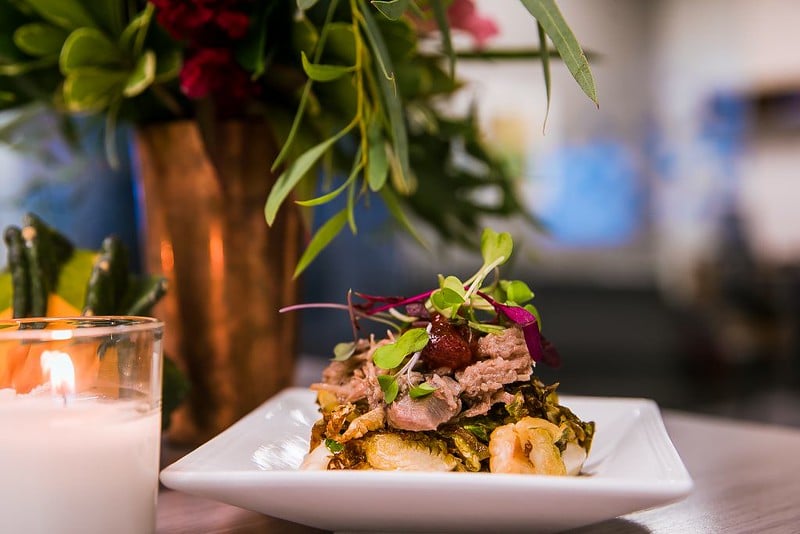 Crave Catering Is Professional & Family Approved
Parents of the couple are usually pretty involved in planning; have you gotten feedback from them?
We are so very glad we selected Crave to cater our daughter's wedding. Can't count the number of people who have complimented not only our menu but also the service they provided. Our coordinator, Meredith, listened to all of my requests and didn't fail to accomplish one! We were thrilled with the outcome and would hire this company again in a heartbeat!

-Mother of the Bride, Kristi, 1/21/2020, via The Knot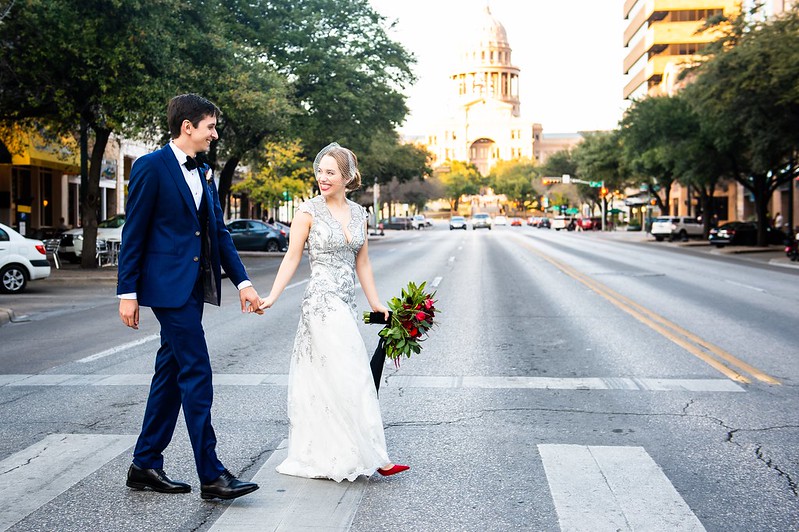 Crave Catering Covers All the Details for Stress-Free Planning
What do other industry vendors have to say about working with Crave?
My bride and groom hired Crave for their wedding this past weekend, and after the level of exceptional service they provided, I had to share with other couples looking for a caterer.

When Crave arrived, they went to work and were already going above and beyond to make sure the day would run smoothly. The beautiful sunny morning of the wedding turned quickly into rain shortly before the ceremony. We very quickly had to switch to the rain plan. There was a lot of heavy lifting, wiping down of wet chairs, room flipping and tent leaking that all had to be dealt with quickly and calmly.

Between all the work and several adjustments we had to make for the rain, the entire staff kept an amazing upbeat, energetic and joyful attitude. It was so chaotic behind the scenes, but none of the guests knew it. They all had a fabulous time.

I am not easily impressed; I've been a wedding planner for 13 years, and I've seen it all. This level of excellence needed to be recognized.

-Nitaya, 2018, via Google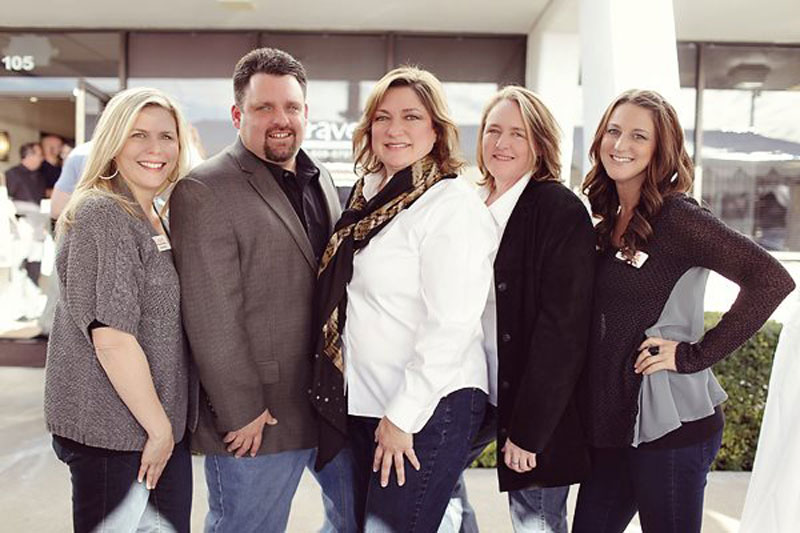 As a wedding planner, it can be a lot of work for me when a couple doesn't hire a full-service caterer. With Crave Catering, I truly felt like I didn't have to do a thing! And neither did the bride or groom. Crave took care of it all.

Their staff was lovely and extremely pleasant to work with. Not to mention the food was phenomenal!

They did such a great job; I can't wait to work with them again.

-Jazmin, 2019, via Google
Crave Catering Creates Unique Menus & Creative Cocktails for Each Couple
Is Crave Catering able to accommodate multiple dietary restrictions at one event?
We had a vegan, vegetarian and pescatarian on our guest list—EVERYONE raved about the food. Crave made us vegan chocolate chip cookies (which were possibly better than the regular chocolate chip cookies) and homemade Oreos among other flavors. We also had a few non-alcohol drinkers at our wedding, so we had mocktails during cocktail hour, and I've received requests for the recipes. We would definitely recommend.

-Jazmin, 4/15/2019, via The Knot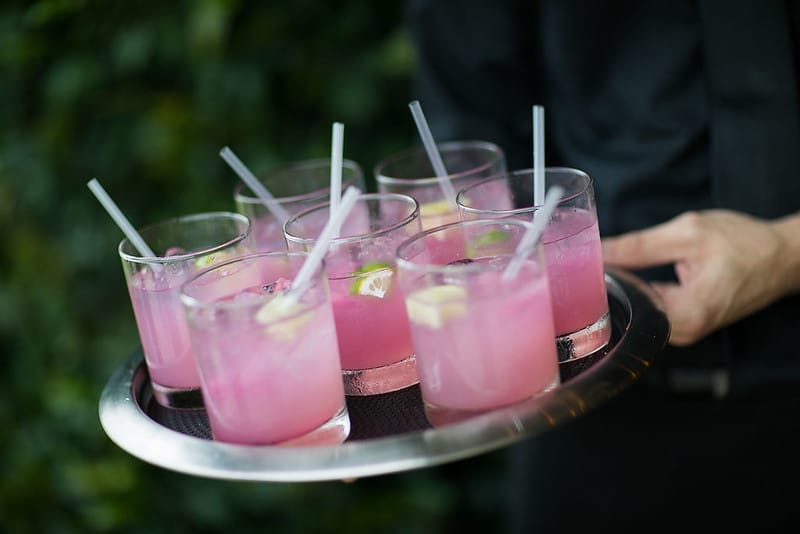 Can you create regionally inspired menus beyond Texas BBQ?
We wanted to do a mixture of Cajun food and Texas grilling options for our November wedding since my husband is from Louisiana. He was a little nervous about if they could do Cajun food right, but they did an AMAZING job. The food was all so delicious—our guests are still commenting about it.

-Lauren, 01/14/2019, via The Knot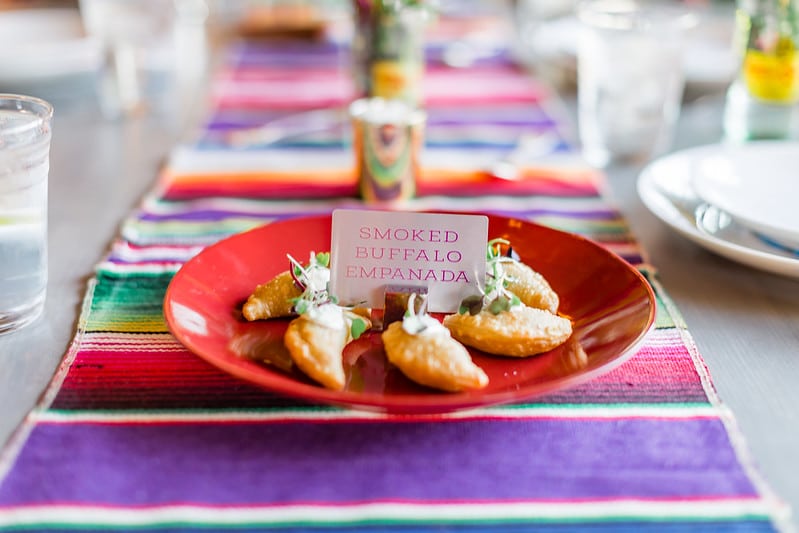 Cannot say enough good things about Crave. I bid out the food to quite a few caterers; I wanted something with some Mexican influence without it being tacos. From the very first proposal, Crave completely understood the vision and provided an amazing menu from the very first draft. Then, the actual food at the wedding was simply delicious. We got compliments from everyone on the amazing appetizers and all the great selections.

-Viviana, 12/07/2018, via The Knot
Are you able to create specialty cocktails?
My husband and I wanted our wedding reception cocktail hour appetizers and dinner to be the best. Crave had their mixologist create delicious watermelon mojito popsicles for guests after our ceremony.

-Britani, 8/12/2017, via The Knot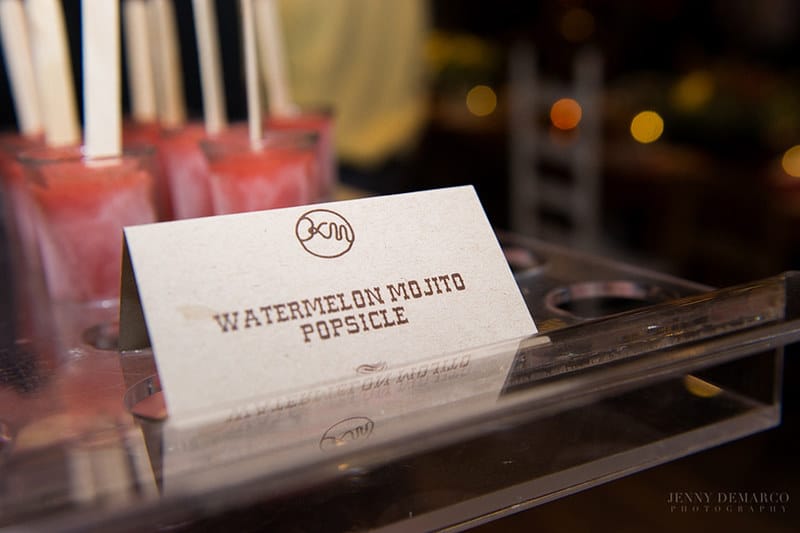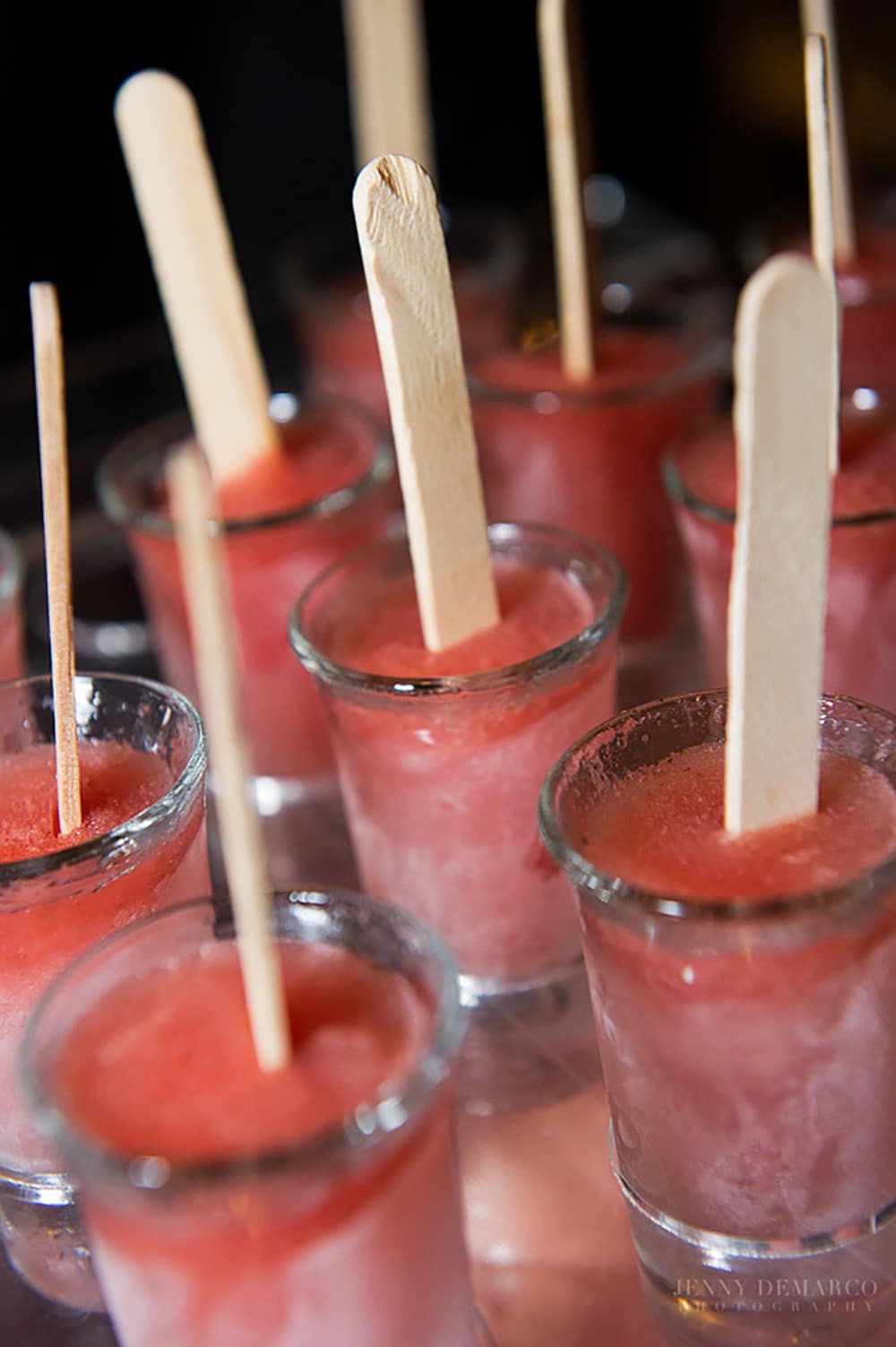 What are some ways you've created special moments for couples with your food?
I got married this past November, and I still have family and friends raving about how great our wedding food was! 

Trent and I love pretzels, and Sarah worked with us on having an amazing pretzel bar at our cocktail hour. Sarah suggested some fall cocktails that were perfect for our November wedding that also fit our personalities! 

We chose to do family style, and it was a hit! For our main entrees, we selected Chicken Picatta Roulade and Beef Bourguignon with sides of mixed veggies and roasted garlic mashed potatoes. 

Crave offered a private dinner for Trent and I so we could eat, just us two, before we entered into our reception. It was great to have a minute to ourselves!

Late-night breakfast tacos were a big hit at the sparkler exit!

-Sarah, 1/26/2019, via The Knot
What do guests usually have to say about the food?
My husband is a chef, so the food at our wedding was in our top five most important things, and Crave got everything perfect!!! Guests kept coming up to my parents and talking about how amazing the food was.

-Kala, 1/21/2017, via The Knot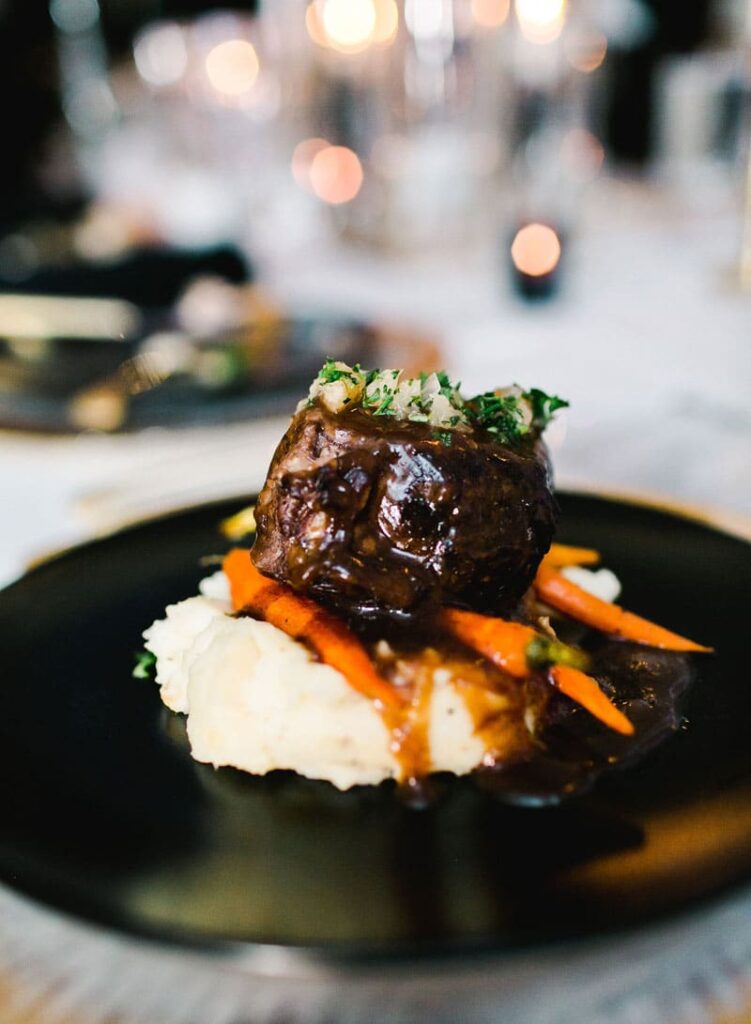 Crave Catering's Most Beloved Menu Items
What are some menu items people rave about?
I knew I wanted great food at our wedding because I am such a foodie! We went in for our tasting for our rehearsal dinner and wedding reception, and my fiancé and I literally cried tears of joy at how great the food was. The pork shanks with the cherry demi-glace—OUT OF THIS WORLD AMAZING! And I don't even really eat pork, but this was to die for! We also had the butternut squash gnocchi because it's one of my favorite dishes in the whole world, and it was also just heavenly! My mouth is literally watering as I write this!

-Kaitlyn, 11/27/2018, via The Knot
We had a phenomenal tasting experience and selected the osso bucco with polenta and carrots and the chicken piccata with mashed potatoes and Brussels sprouts as our main dishes (insanely good and tender), as well as the chopped Italian salad to start. Passed apps were risotto cheese balls and tuna tartare, which were both great. Both the osso bucco and chicken piccata received rave reviews. The osso bucco was the best I've had, and I ate it in Italy.

-Blake, 12/28/2017, via The Knot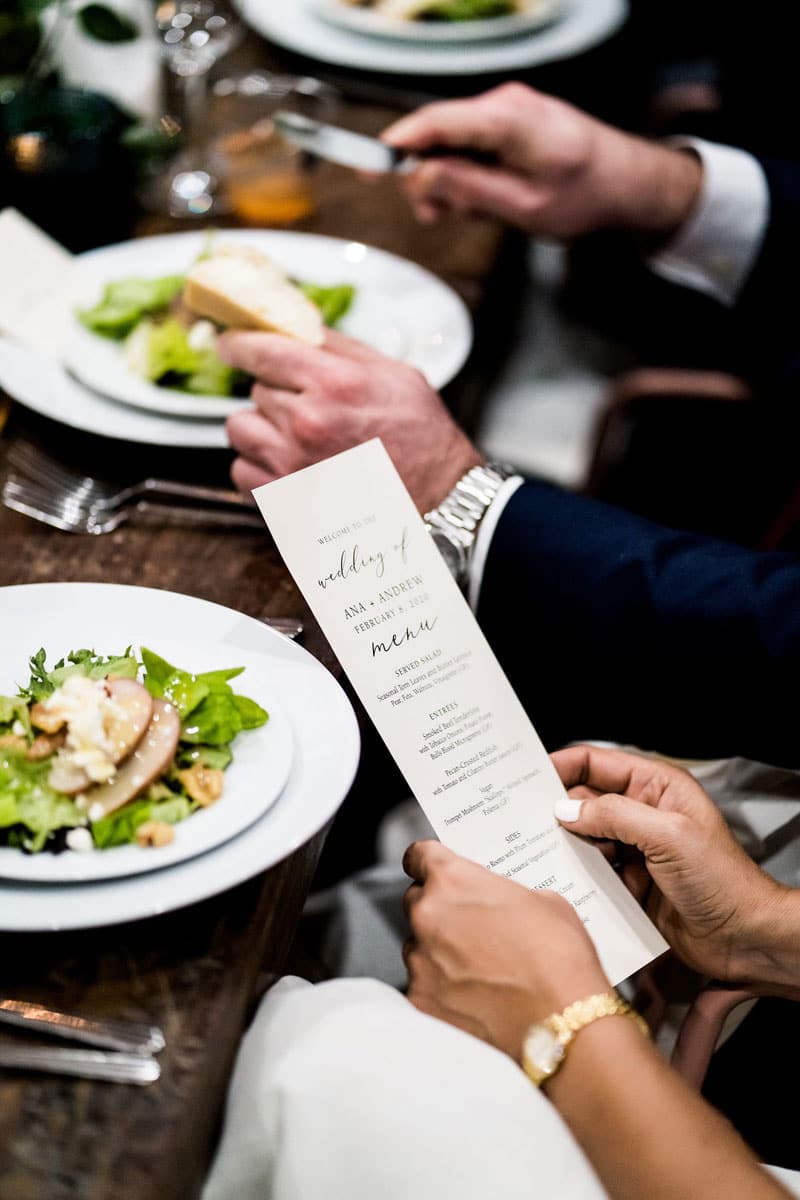 Our cocktail hour passed appetizers and queso/salsa bar were crowd pleasers. After cocktail hour, guests enjoyed a southwest chop salad followed by a duo of filet with chimichurri and Alaskan halibut in a lemon sauce. Our guests kept telling us that our food was the best they ever had and that it tasted like they were dining at a restaurant.

-Britani, 8/12/2017, via The Knot
Crave Knows Top Austin Wedding Venues
What one venue do you partner with often?
We absolutely loved working with Crave and Sarah F at our wedding at Ma Maison! The food was amazing, and my guests kept commenting about how great everything was! Sarah is so responsive and easy to work with and made sure our wedding went perfectly!

-Caroline, 11/10/2017, via WeddingWire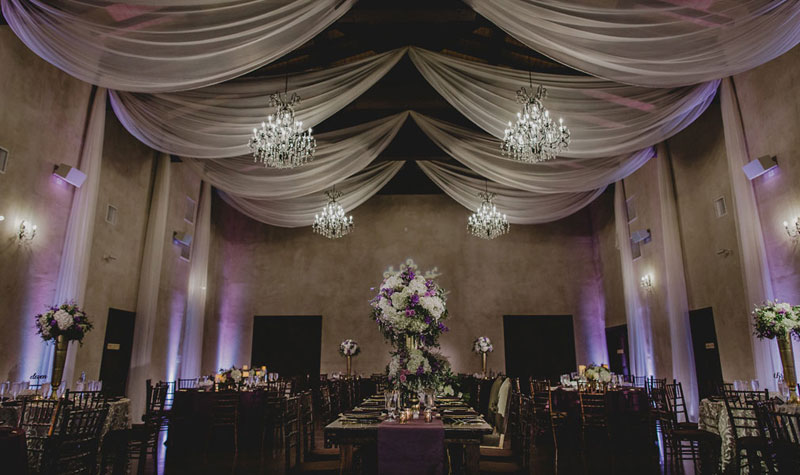 Crave Catering Can Help You Plan a Destination Wedding
Can you help us plan our Austin wedding if we're not actually located in Austin until the wedding day?
My husband and I loved Crave Catering for our wedding! I booked Crave before actually tasting the food due to planning the wedding from Fort Worth. The food was AMAZING. Jill was so easy to communicate/work with. She was so accommodating and made sure we had exactly what we wanted while staying within a certain budget. Multiple guests complimented us on how great our food was during the reception! I would recommend Crave to anyone in the Austin/Hill Country area!

-Cassie, 1/04/2019, via The Knot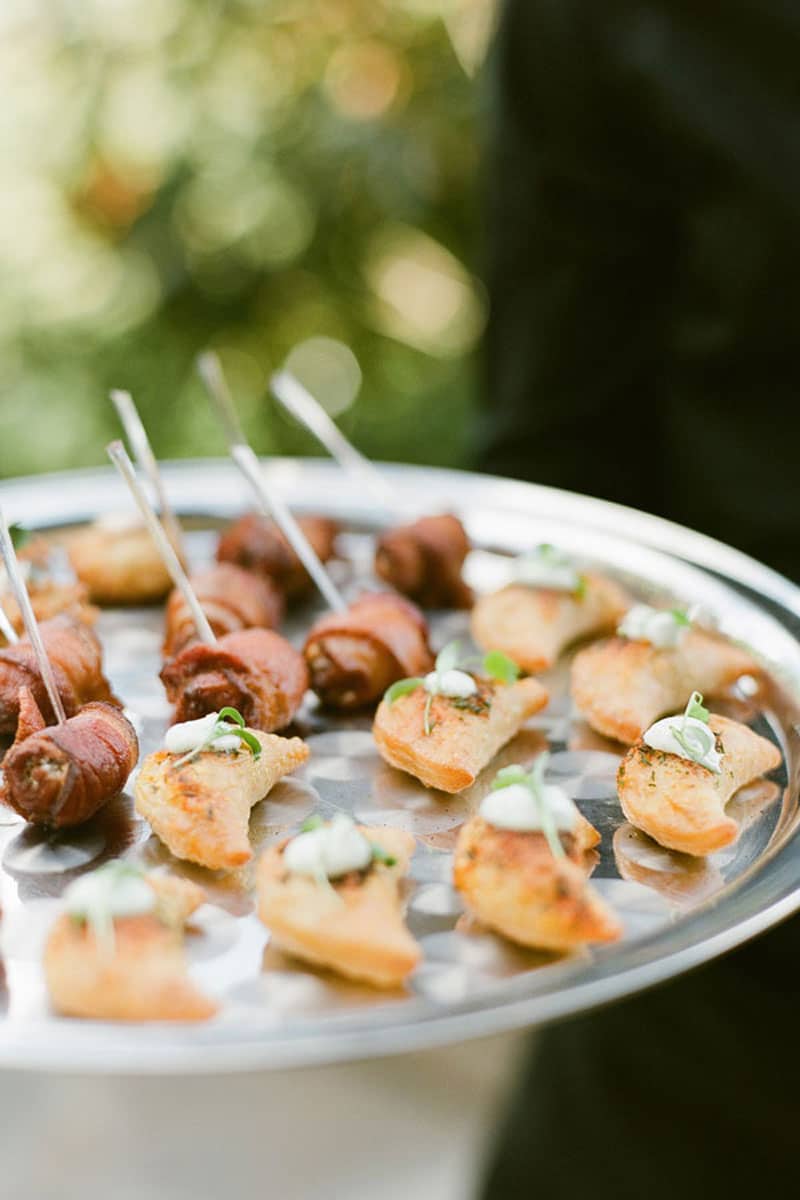 Leslie and her team are such a pleasure to work with and made the whole process seamless! Special shout-out to Sarah at Crave for being so amazing and so accommodating! She was always checking in with us and even Skype'd with me and my fiancé because we were planning our wedding from New York! Literally some of the best people ever! I highly recommend Crave! I can't say enough good things about them, and they will make it so your guests don't know what hit them! Thank you Crave!

-Kaitlyn, 11/27/2018, via The Knot
Crave Catering Goes Beyond Wedding Catering
What types of events can you plan for us during the wedding weekend?
Working with Leslie made my job as Mother of the Groom so easy with regard to a seated rehearsal dinner for 42. She was great fun to work with, and her creative suggestions made for an extremely well-received menu. All our guests were very complimentary of the selection, quality, taste and amount of food provided. Their service staff were excellent while being inconspicuous and professional. They made the event go so smoothly, and we were able to have a great time! If we ever have a need for a caterer in the Austin/Buda area again, my first phone call will be to Crave! Thanks for your help and support!

-Mother of the Groom, 2018, via WeddingWire

Do you have more questions? We're always ready to chat about your big day! Get in touch with us and one of our Crave Catering team members will provide all the answers.