8 Indoor Venues to Keep Your Team Cool During Your Austin Summer Events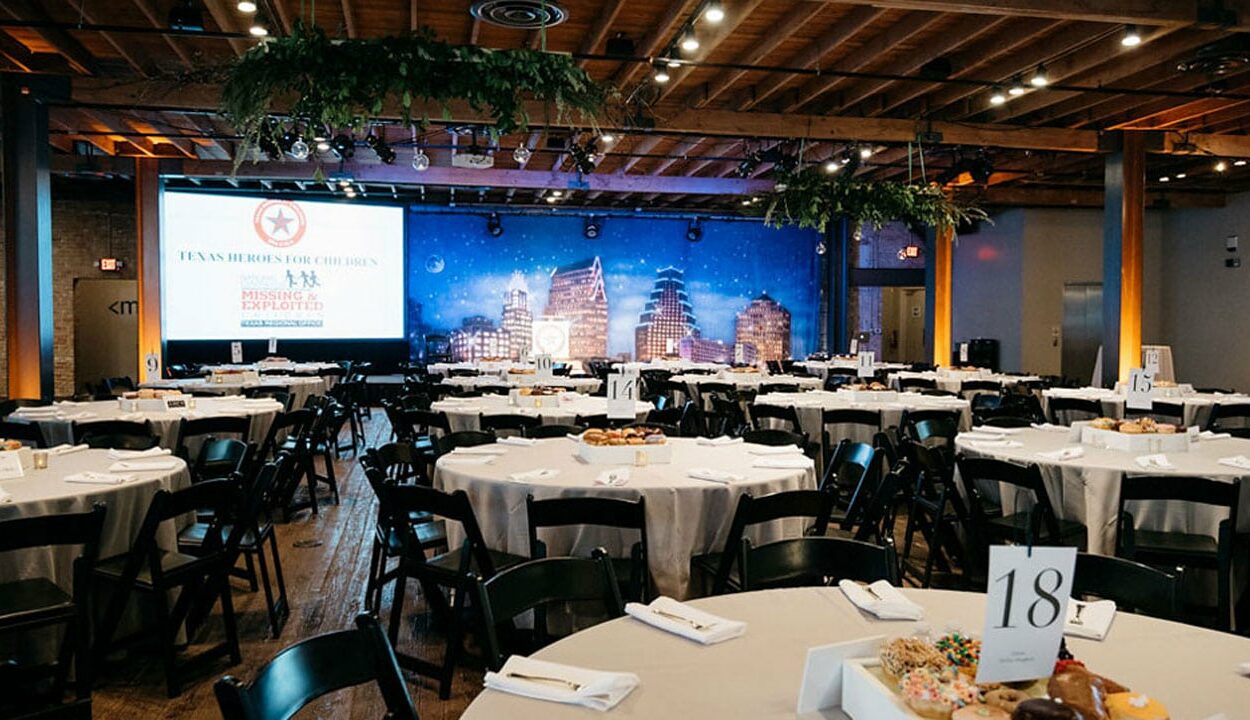 While we absolutely love where we live, there's no arguing that the Texas summer heat can be brutal. But that's no reason to let it stop your events from happening during the summer months. There are so many incredible air-conditioned venues for every type of event in our metro area. We wanted to share some of our favorites with you—but keep in mind the list goes on with plenty of options for any style summer fete!
Downtown Austin Venues
Brazos Hall | 204 East 4th Street, Austin, TX 78701 | Capacity: 900
When it comes to gorgeous warehouse event spaces, sometimes they're not the most updated in terms of modern features. This is not the case with Brazos Hall, located conveniently in downtown Austin and restored with all the modern amenities for large events, including sound technology for live music and speakers and fully functional air conditioning! With gleaming hardwood floors, wooden ceilings, exposed brick and industrial yet chic steel pillars, the interior hall space is stunning. It is a blank canvas where your event's personality can shine, though it also has a charm by itself that complements any occasion.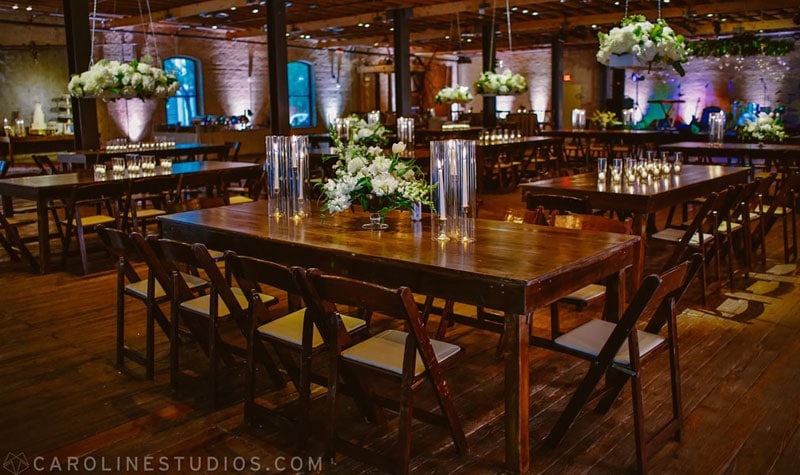 800 Congress | 800 Congress Ave, Austin, TX 78701 | Capacity: 250
If you've ever wandered down Congress Avenue, you've come across the Austin event space favorite 800 Congress. This updated industrial chic space exudes character, pairing old with new. Accents like exposed brick walls are paired with floor-to-ceiling garage-style doors so that if it is cooler that day, you can slide them up for a little indoor/outdoor event action, as well as an impressive steel frame ceiling that towers above. Did we mention the views? You can see Paramount & State theatres and the Capitol Building from their windows and admire from the comfort of the air-conditioned space.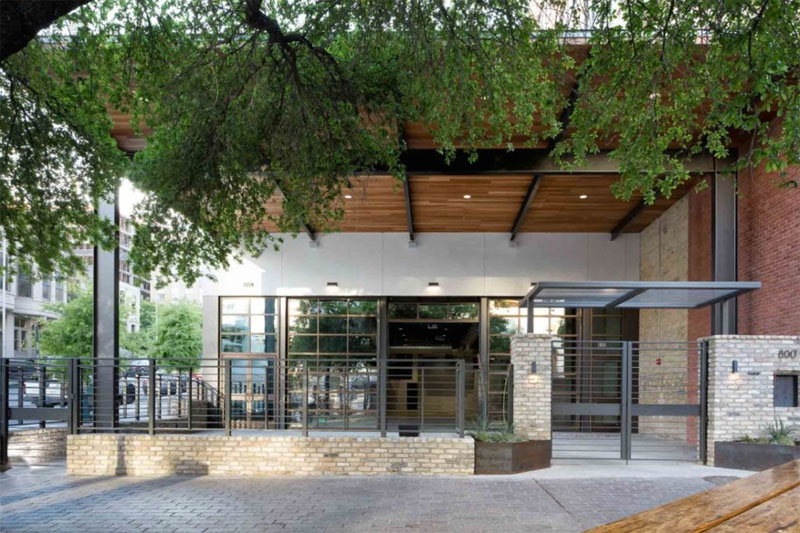 Scenic Austin Venues
Ma Maison | 2550 Bell Springs Road, Dripping Springs, TX 78620 | Capacity: 600
"Ma Maison" is French for "my house," and this venue makes it their mission to treat you and each of your guests like their Texas family. Surrounded by 23 stunning acres of Texas wine country, Ma Maison is a stunning climate-controlled hall, in addition to their outdoor spaces and expansive patio.
The Great Hall is the indoor space, which features 4,000 square feet of cool event space to host any kind of event. With exposed wooden beams crossing the soaring ceilings and several stunning chandeliers, this grand space is sure to enchant every guest. The Great Hall is decorated in the French style, with stone columns, a balcony and a fireplace, among other beautiful accents guests will adore.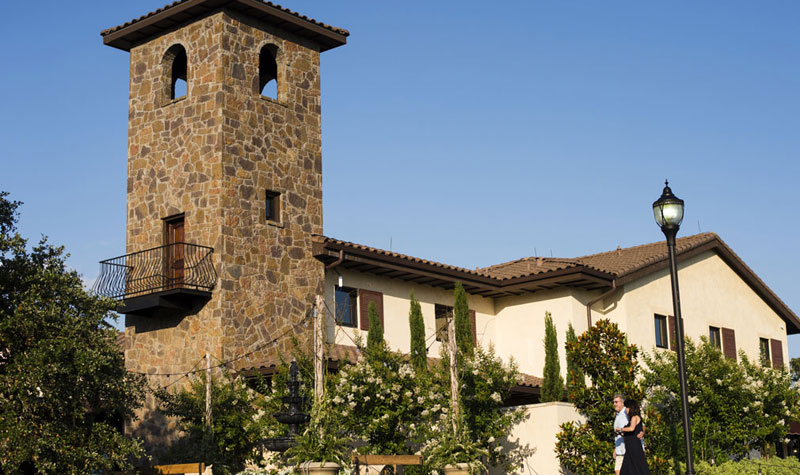 Canyonwood Ranch | 250 South Canyonwood Drive, Dripping Springs, TX 78620 | Capacity: 300
For a super unique venue in a serene setting perfect for a quick retreat from the city heat, think Canyonwood Ranch just 20 minutes from downtown Austin into Dripping Springs and right up to the ridge top. The oak trees and picturesque country views will enchant you from the moment you lay eyes on Canyon Ridge. The main hall boasts incredible windows that allow all the natural light and picturesque views in, without the heat of being outdoors.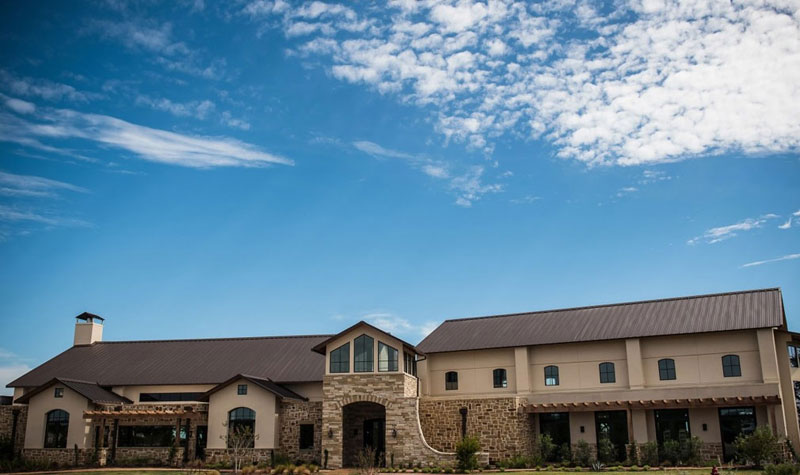 Addison Grove | 11903 Fitzhugh Road, Austin, TX 78736 | Capacity: 300
Located just 20 minutes outside of Austin, Addison Grove perfectly combines the convenience of the city with the country's charm. The Barn at Addison Grove is a stunning 6,000-square-foot indoor venue with enough windows and natural light to feel like you're outdoors exploring the pastures of wildflowers on a sunny day—without the heat! The towering thirty-foot ceiling is accented by exposed wood beams, stunning chandeliers and industrial doors with floor-to-ceiling windows between. If it's an evening event, guests might want to take advantage of the outdoor covered patio space where they can enjoy the outdoors without the daytime heat.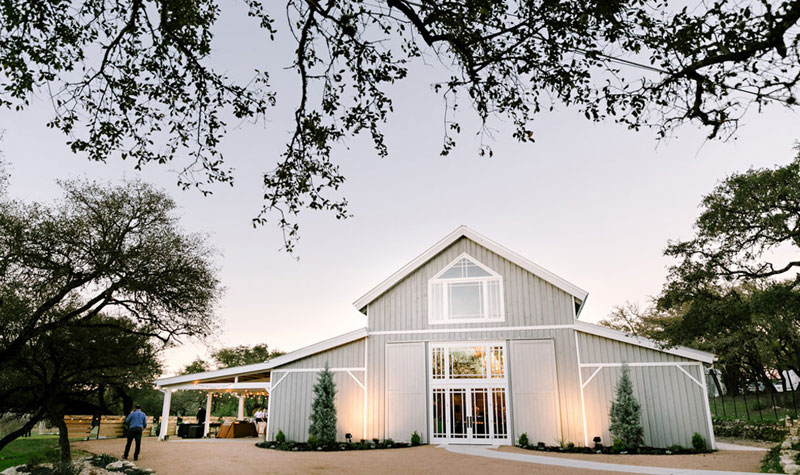 The Ivory Oak | 1521 Deer Lake Road, Wimberley, TX 78676 | Capacity: 250
A perfect example of country elegance, The Ivory Oak boasts a stunning modern design within a breathtaking natural backdrop to host some truly gorgeous events. Nestled along the Loneman Creek among soaring oak trees, The Ivory Oak invites your event ideas to soar to new heights. The antique buildings on this private 130-acre ranch located just outside Austin bring unsurpassed charm to your unique event, while still serving up modern amenities like air conditioning.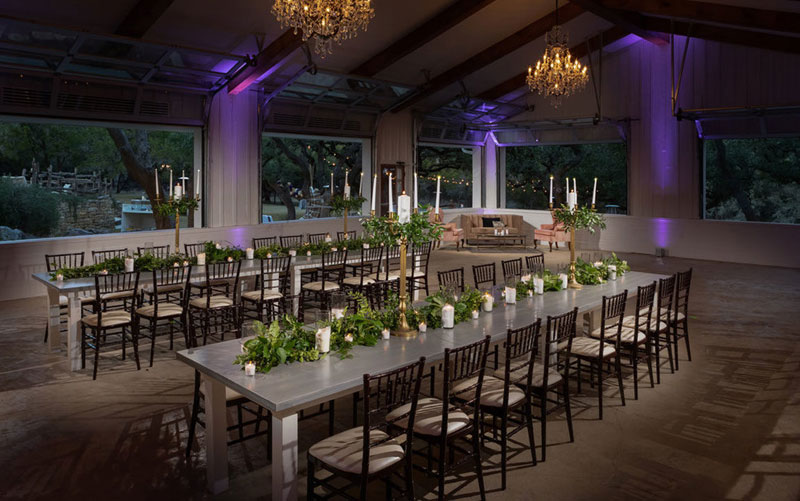 Historic Austin Venues
The TFWC Mansion | 2312 San Gabriel Street, Austin, TX 78705 | Capacity: 300
Classic and breathtaking, the TFWC Mansion is a historic setting for weddings and events hosted with simple elegance. Dating back to 1931, this charming building brings an elegant vibe to all types of events. From vintage chic weddings to Great Gatsby glam parties, there is a perfect space for your event theme to come to life at TFWC Mansion. The grand ballroom, Georgian room and courtyard are perfect general session spaces while the parlor, library and dining room are perfect breakout spaces for modern corporate events.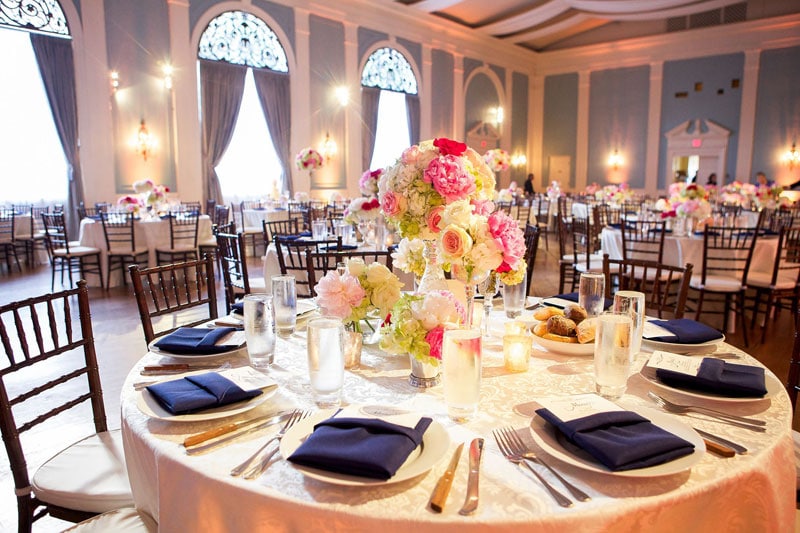 Pecan Springs Ranch | 10601 B Derecho, Austin, TX 78737 | Capacity: 350
You might be surprised to find hints of uptown Texas style in a wonderfully preserved 1800s-era log cabin, but just 15 minutes west of downtown Austin, you will find it in Pecan Springs Ranch. Texas Hill Country charm meshes seamlessly with the chic style of the 6,000-square-foot climate-controlled building found on 17 stunning acres. The glass black wall that opens to a 2,000-square-foot terrace is only one example of how the outside and indoors unite in this incredible space for a perfect summertime meeting spot.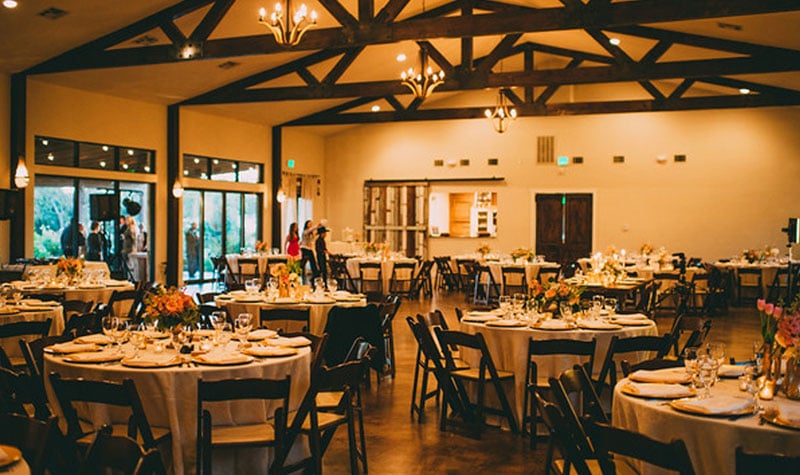 When planning a summer event, don't forget your options are limitless in an area like Austin! Our team works with so many incredible Austin area venues—too many to cover in one single post—that offer a reprieve from the summer heat but still allow the sun to shine in for a great event. Our team is ready to brainstorm with you to discover your perfect summer venue; let's chat!