Choosing the Perfect Catering Style for Your Event: A Guide by Crave Catering in Austin, Texas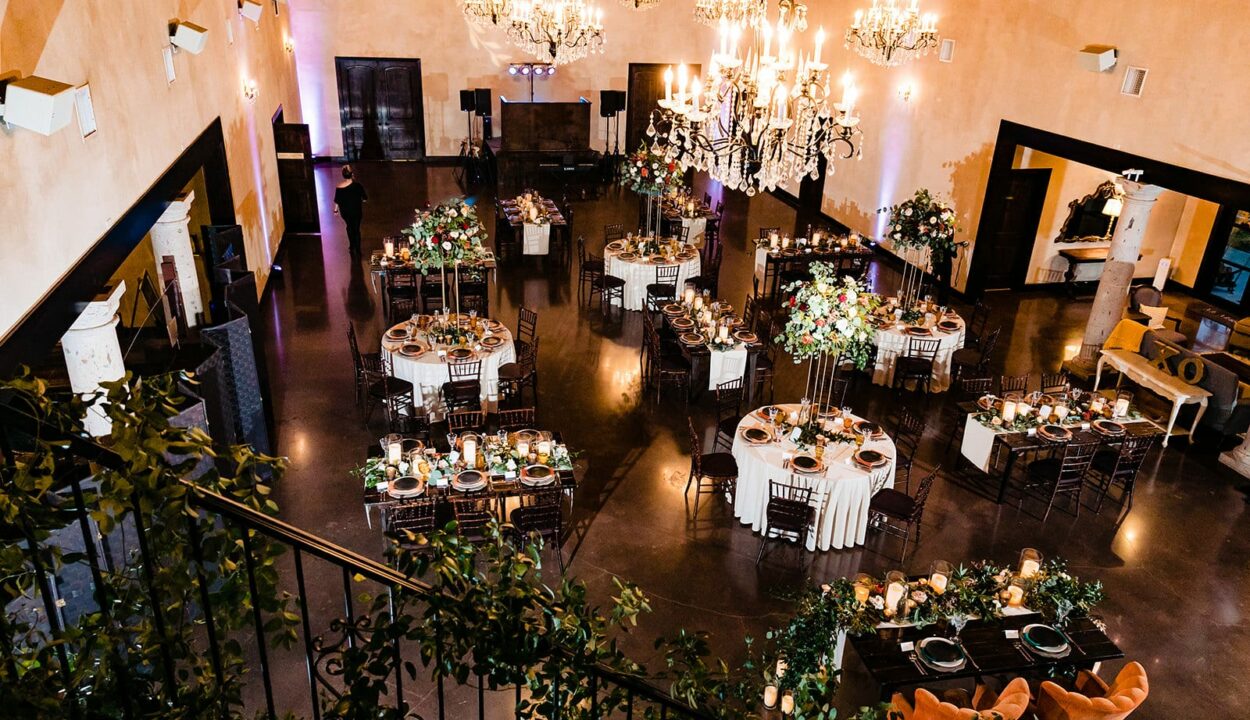 Planning an event, especially a wedding, involves numerous decisions that contribute to creating a memorable experience for you and your guests.
One crucial aspect that significantly impacts your celebration is the choice of catering style. The catering style you select determines the ambiance, level of interaction, and overall dining experience. At Crave Catering in Austin, Texas, we understand the importance of selecting the right service style for your event. In this blog post, we'll explore different catering options, questions to ask your caterer to ensure that their service style aligns with your event vision, and tips on what to look for when hiring a wedding caterer.
Buffet
The buffet style offers flexibility and a wide variety of options for your guests. Depending on your preference, it can be self-serve or attended by our professional staff. Buffets are an excellent choice for events with a relaxed atmosphere, allowing guests to mingle and choose their preferred dishes. With Crave Catering, you can expect a beautifully presented buffet spread highlighting a diverse range of flavors and culinary delights.
Key Buffet Questions:
Will the buffet be self-serve or attended by staff?
Can dietary restrictions and allergies be accommodated within the buffet offerings?
How will the flow and organization of the buffet be managed to ensure a smooth guest experience?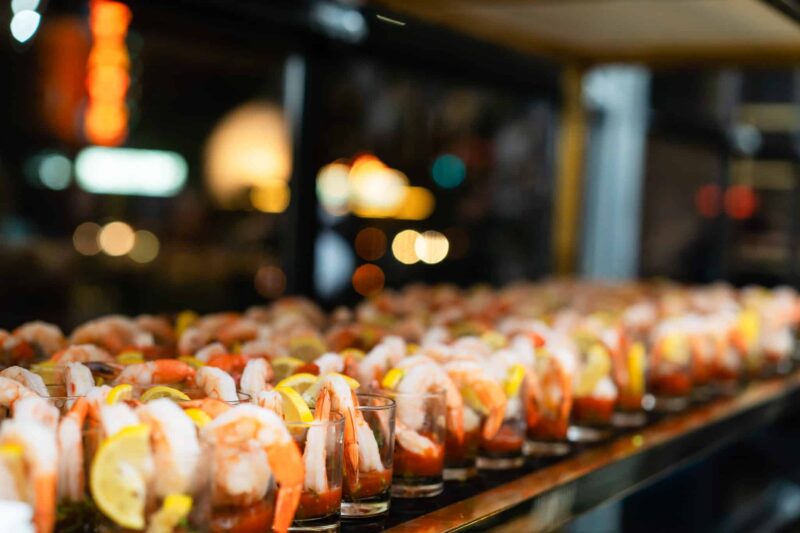 Plated
For a more formal affair, a plated dinner service is an ideal choice. Guests can select their entrée preference in advance, either through an RSVP card or a pre-selected dual-plated option. The plated style exudes elegance and sophistication, with each guest being served their meal at their table. At Crave Catering, we meticulously craft each plate to ensure an exquisite dining experience tailored to your taste and preferences.
Key Plated Questions:
Can guests pre-select their entrée choices, and how will this information be collected?
How will the plated service ensure timely and synchronized meal delivery to all guests?
Are vegetarian or vegan options available for guests with dietary restrictions?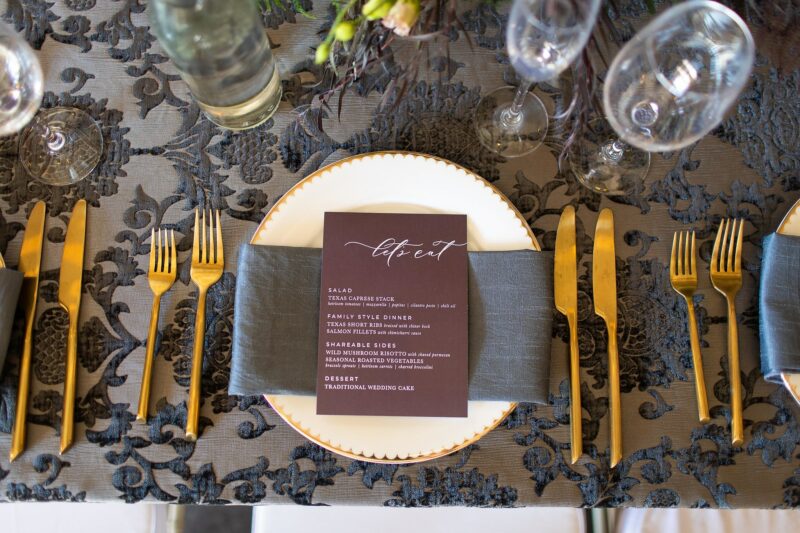 Family-Style
If you're looking to create a warm and communal atmosphere, family-style service is the way to go. This style encourages interaction and engagement among guests as they share dishes from the table. With Crave Catering, your guests can enjoy a variety of delectable options, creating a sense of togetherness and fostering a lively atmosphere.
Key Family-Style Questions:
How will the menu items be determined and presented on each table?
What is the recommended number of guests per table to ensure ample food availability?
How will allergies or dietary restrictions be managed when sharing dishes?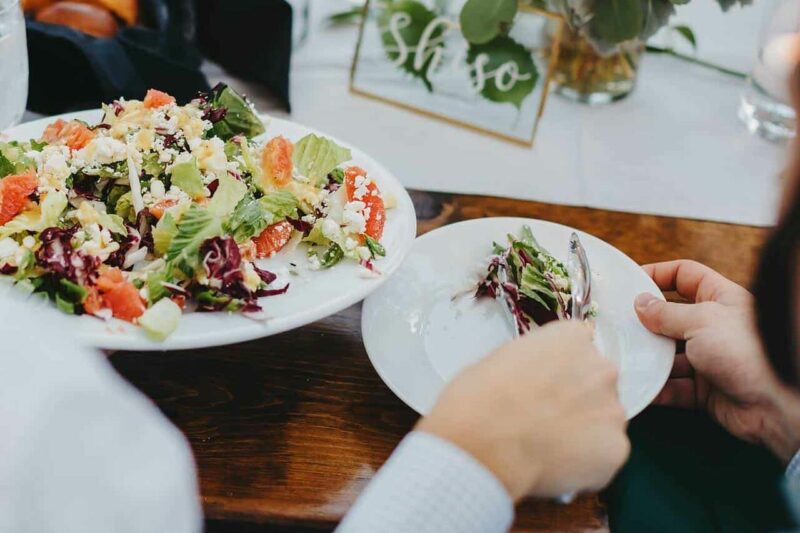 Stations
For a unique and interactive experience, consider incorporating customized chef-attended stations into your event. Stations can range from small bites to a variety of menu items and food styles, providing an entertaining way for guests to sample and savor different culinary creations. Crave Catering takes pride in curating engaging stations that captivate the senses and leave a lasting impression on your guests.
Key Station Questions:
Can the stations be customized to suit specific themes or cuisine preferences?
Will the chef-attended stations require additional staffing, and how will they be organized?
Can dietary restrictions and preferences be accommodated at each station?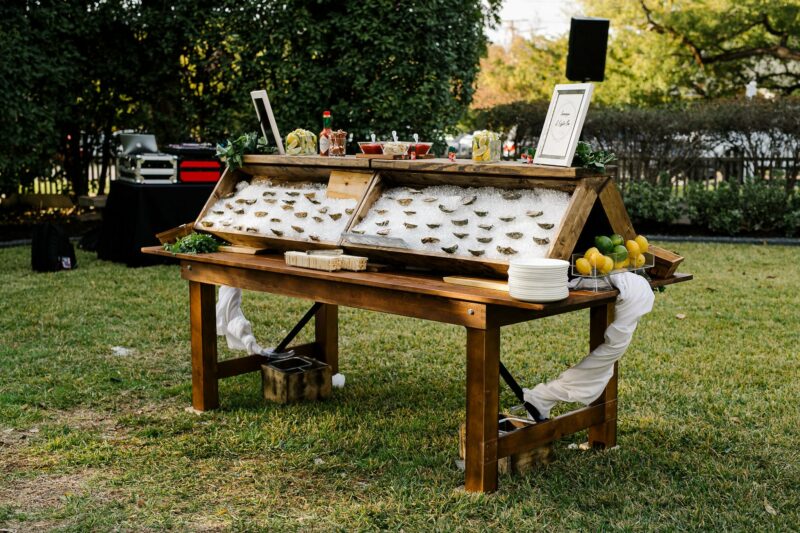 Passed Appetizers
During cocktail hours or parties, passed appetizers offer a delightful way for guests to enjoy beautifully composed dishes. These culinary creations are presented in an artistic manner, allowing guests to indulge in a variety of flavors effortlessly. At Crave Catering, our passed appetizer menu offers a fusion of textures and flavors that are sure to impress even the most discerning palates.
Key Passed Appetizers Questions:
What is the recommended quantity of passed appetizers per guest for an extended cocktail hour or party?
How will the passed appetizers be presented and replenished throughout the event?
Can the menu be customized to incorporate specific flavors or dietary restrictions?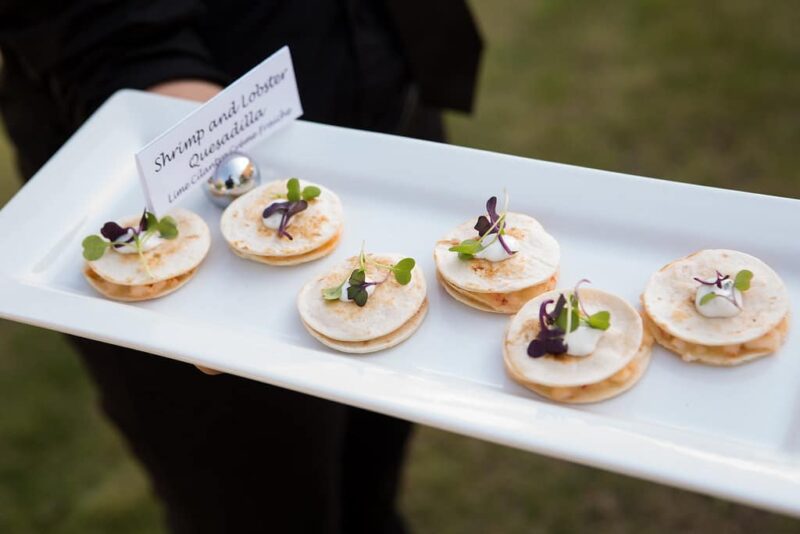 Late-Night Snack Option
At Crave Catering, we understand that keeping the party going is essential. That's why we offer a delightful late-night snack option to satisfy your guests' cravings. Whether it's a gourmet taco bar, mini sliders, or a selection of sweet treats, our late-night snacks will provide an extra burst of energy and keep the festivities alive until the very end.
Key Late-Night Snack Questions:
What types of late-night snack stations do you offer, and can they be customized to fit our event theme or preferences?
How do you ensure that the late-night snack stations are well-stocked and continuously replenished throughout the duration of the time allotted?
Are there any specific dietary restrictions or preferences that can be accommodated within the late-night snack station options?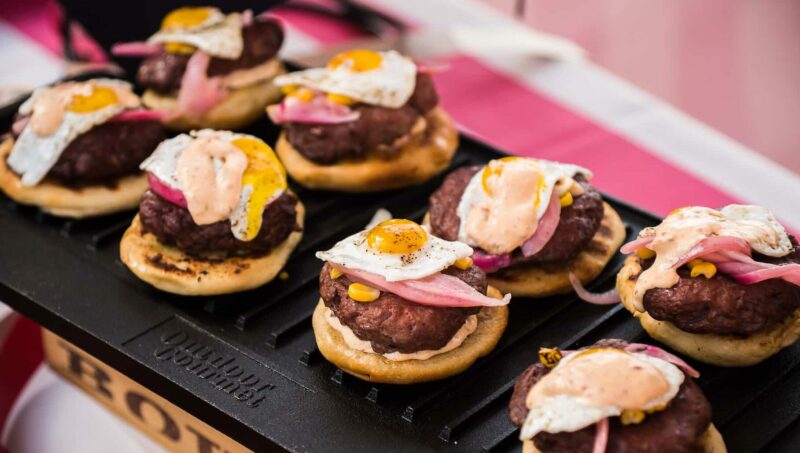 Dietary & Allergy Restrictions
At Crave Catering, we understand the importance of accommodating all your guests' needs. We offer a wide range of options to cater to dietary restrictions and allergies. Our culinary team is experienced in creating delicious dishes that cater to various dietary preferences, ensuring that everyone can enjoy the event to the fullest.
Hiring an Austin Wedding Caterer
Choosing the right catering style for your event is a crucial element in creating a memorable experience for you and your guests. Whether you opt for a buffet, plated service, family-style, stations, passed appetizers, or a combination of styles, Crave Catering in Austin, Texas is here to provide exceptional culinary experiences tailored to your preferences. By considering the ambiance, level of interaction, and dietary restrictions, you can make an informed decision that will elevate your event and leave a lasting impression on your guests. Trust Crave Catering to deliver impeccable service, exquisite flavors, and an unforgettable dining experience for your special occasion.