20 Austin Corporate Event Venue, Theme and Food Ideas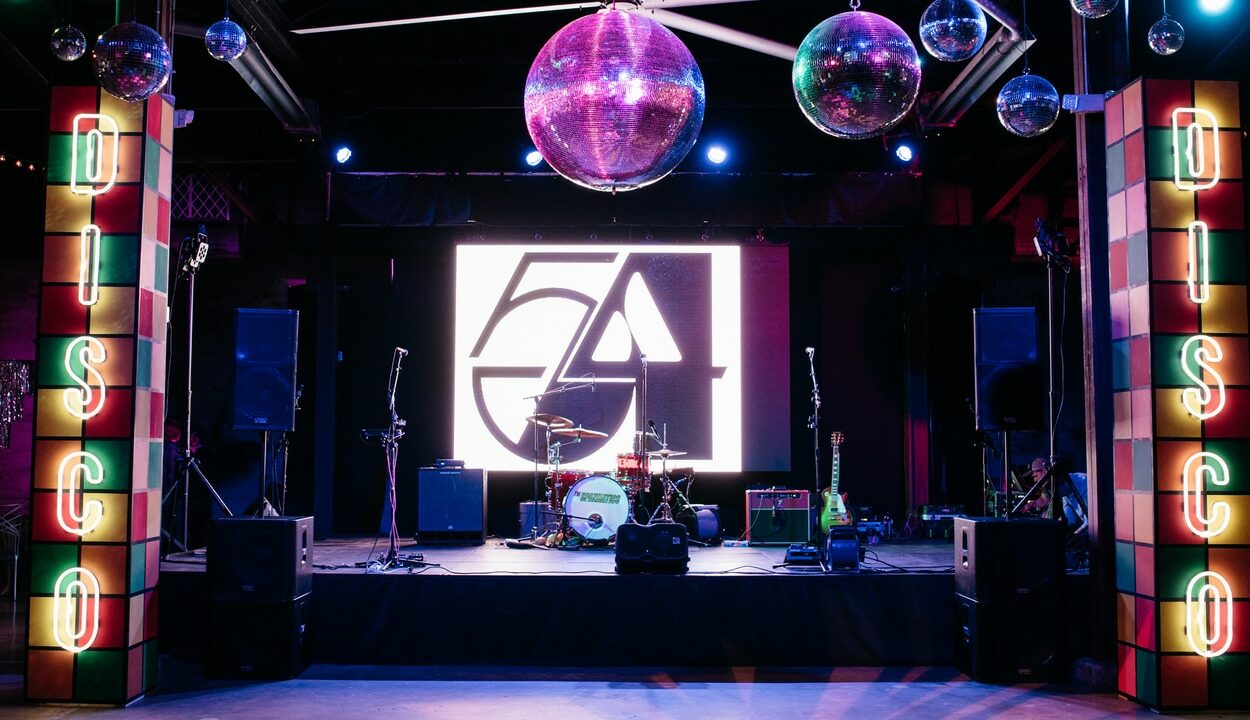 Lisa Hause Photography
Ideas for Your Austin Corporate Event
Austin is constantly regarded as one of the most up-and-coming cities in the nation, and with that comes the need for businesses to keep up with events that wow. Whether it be an employee event to thank them for a job well done or an investor dinner that needs to impress, Crave Catering has helped companies do it all, executed with success every time.
With years of corporate experience comes knowledge, and we're excited to share some of that with you. From venues to themes to food, here are 20 inspired ideas to elevate your next Austin corporate event!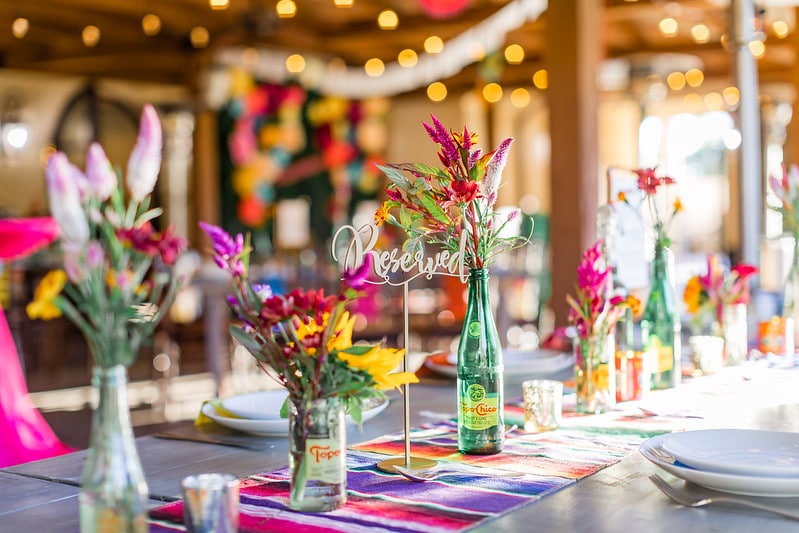 Austin Venues for Your Corporate Event
The venue literally sets the stage for a successful event. We're so lucky to live and work in a city with hundreds, if not thousands of incredible venues to host events that uniquely impress.
Here are a few of our favorite venues in the Austin area:
There are so many event spaces in Austin that offer an experience beyond the norm. Venues like the Deep Eddy Tasting Room allow you to transform the venue into something all your own but can offer fun tours, custom cocktails and tastings to then match the theme.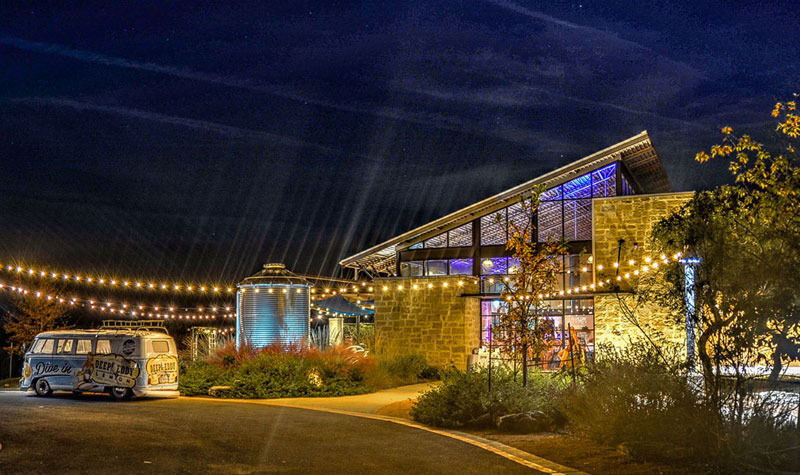 Local museums like Blanton Museum of Art provide the perfect canvas for any corporate event. The stunning works of art adorning the walls give guests something to admire with no need for décor, and the elegant architecture provides an automatically elevated ambiance.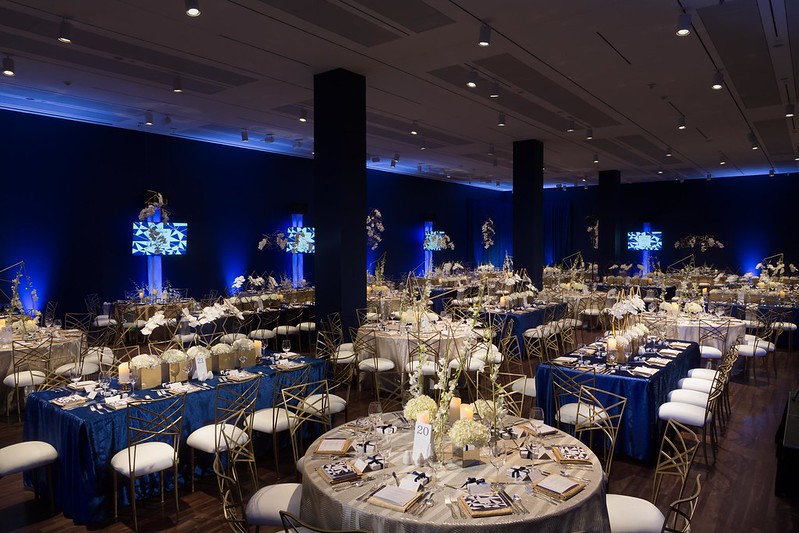 In Austin, it's all about the music scene, right? Bring live music to your corporate event for employee engagement instantly. A venue like Emo's that has been a music staple in our community for years is the perfect backdrop with all the necessary equipment built in.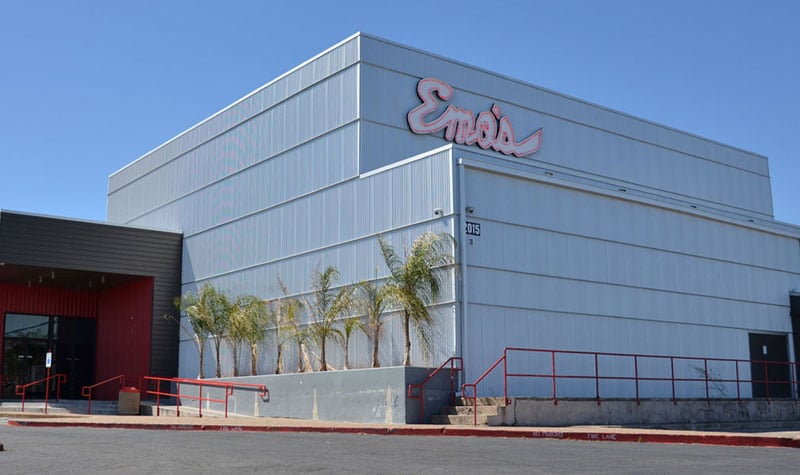 Corporate retreats are the perfect way to reward your team and get them off-site for creative brainstorming and new ideas. Boutique hotels like Inn Cahoots provide the perfect atmosphere with all the amenities required for the perfect off-site meeting and relaxing getaway all in one.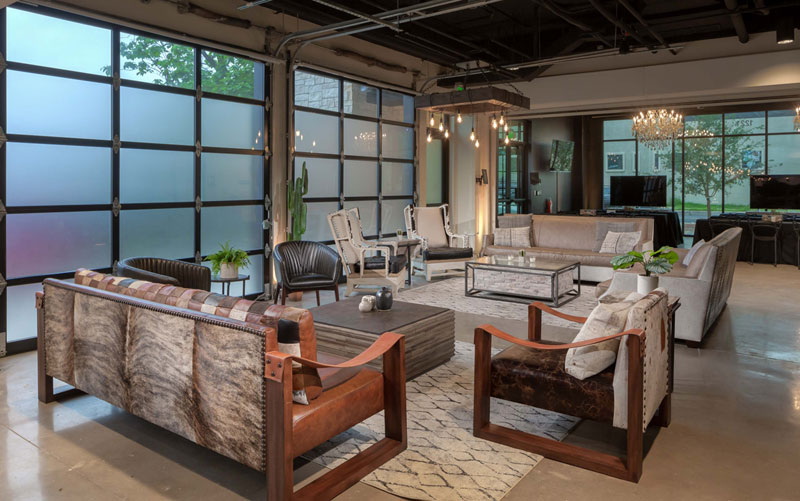 Situated on over four acres of lush green space embellished with stunning sculptures left and right, there is no shortage of photo ops at venues like UMLAUF Sculpture Garden Museum. It's also a perfect spot for indoor/outdoor events with a gorgeous patio space.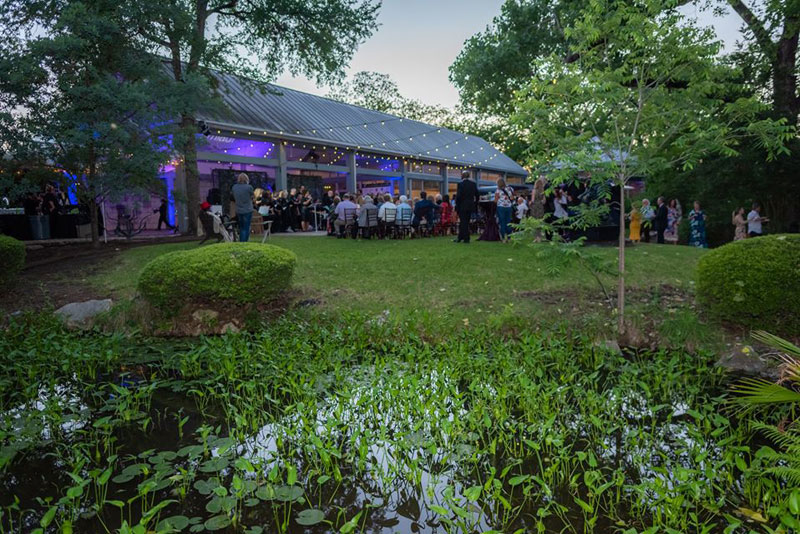 A perfect fusion of old and new, The Allan House is a perfect spot for a more relaxed event that exudes old Texas charm. Located on pristine grounds covered with stunning oaks and native blooms, it's a spot that instantly calms guests the moment they step out of the car.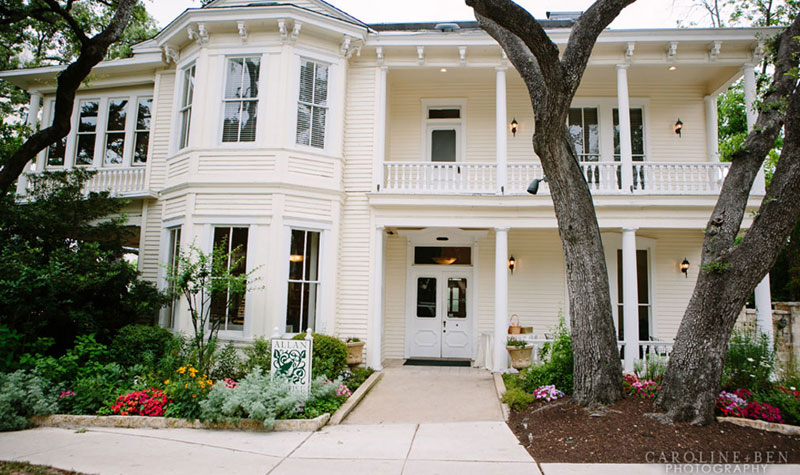 Theme Ideas for Your Austin Corporate Event
Corporate events are always more fun when they have a theme! Here are a few ideas to take your corporate event to the next level with an epic themed celebration.
Time to Fiesta
Living in Texas, we're no strangers to fiestas. Delicious food options like a "not your average salsa bar" with all the fixings or miniature versions of favorites like tacos and empanadas will have your guests leaving full. The décor is vibrant and energizing, making sure everyone will be ready for a little salsa dancing!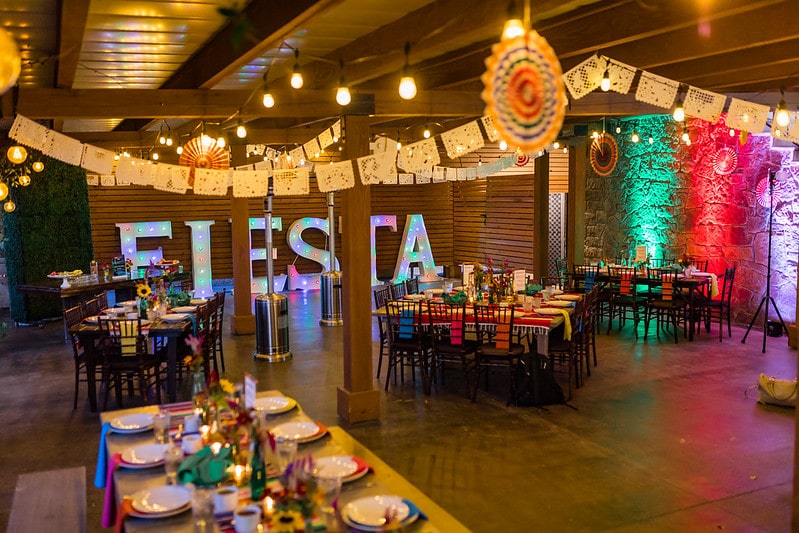 Throw It Back to Disco Days
The '70s are always an era that's fun to bring back to life at an event. Think fondue bar, all the disco balls, maybe even an ice sculpture turned oyster bar for extra effect. Make sure you have the perfect playlist or a live cover band ready to play!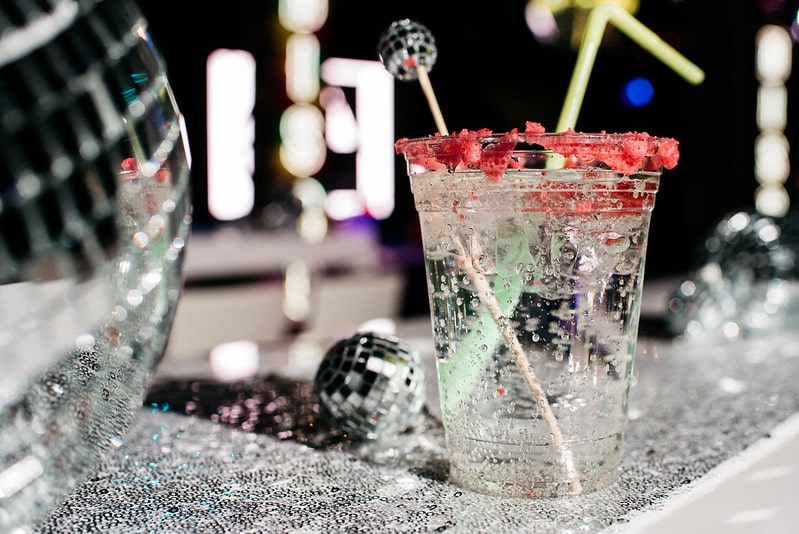 Get Spooky at Halloween
Holidays are always a fun time to play off themes, especially when you can put a more modern, elevated touch on it like Halloween. It doesn't have to be the cheesy costume parties we've all been to before. Imagine elegant décor with bold dark purple and black accents, appetizers like truffle and caviar deviled eggs—now that's a party not to be missed!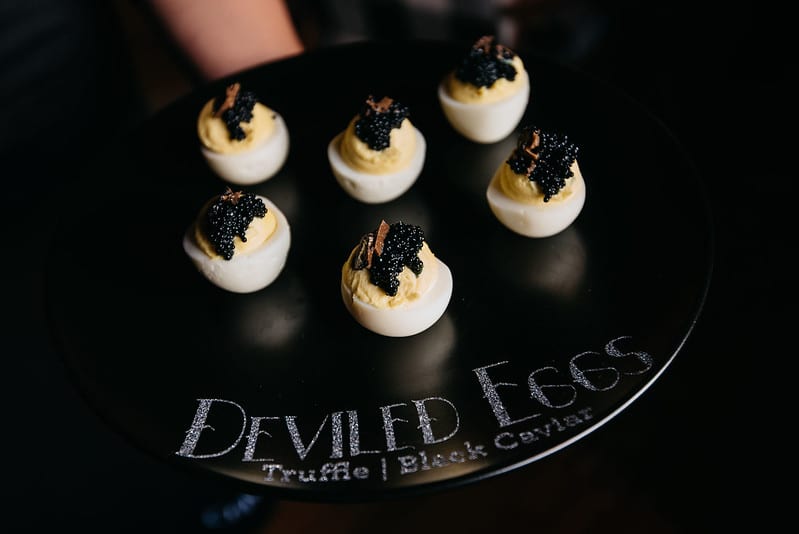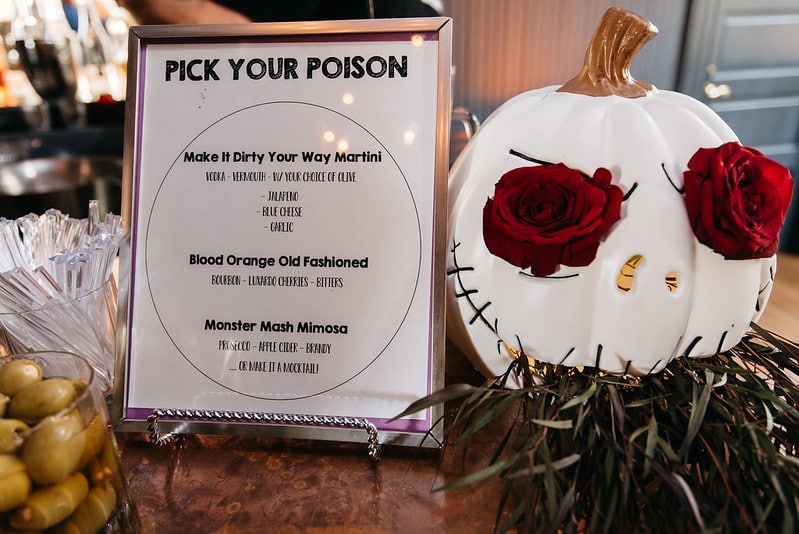 Escape to the Tropics
Sometimes we need to say sayonara to the dry Texas heat for something a little more tropical. Welcome guests with a gorgeous greenery wall; gather plenty of monstera leaves and bird of paradise blooms for centerpieces and to accent the room. The food and beverages will exude tropical inspiration with fun features like a crudo bar, palomas and sangria and macadamia nut ice cream.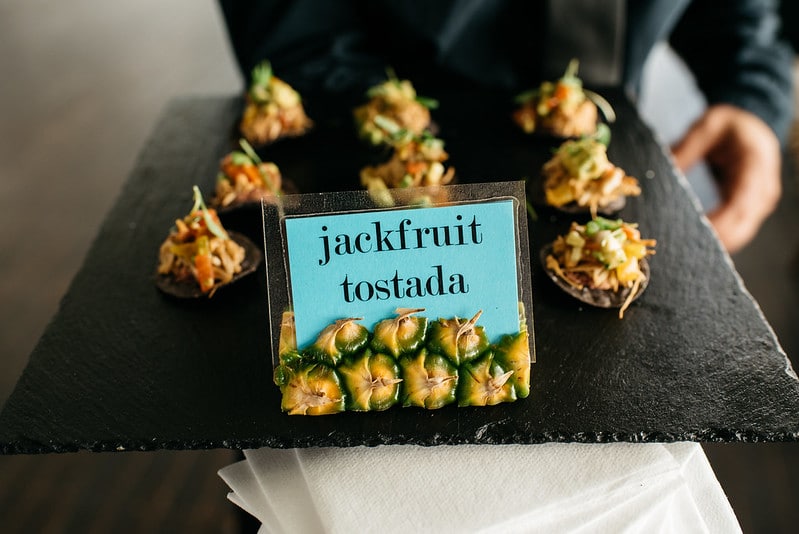 Food Ideas for Your Austin Corporate Event
One thing everyone looks forward to when attending an event is the cuisine. We pride ourselves on crafting innovative menus with flavors that your guests have never tasted before. We guarantee they'll be wowed every time.
Fun Food
You want to serve up food people are going to talk about. Fun food options like these tasty cocktail popsicles are the perfect solution! Who doesn't love a good boozy pop?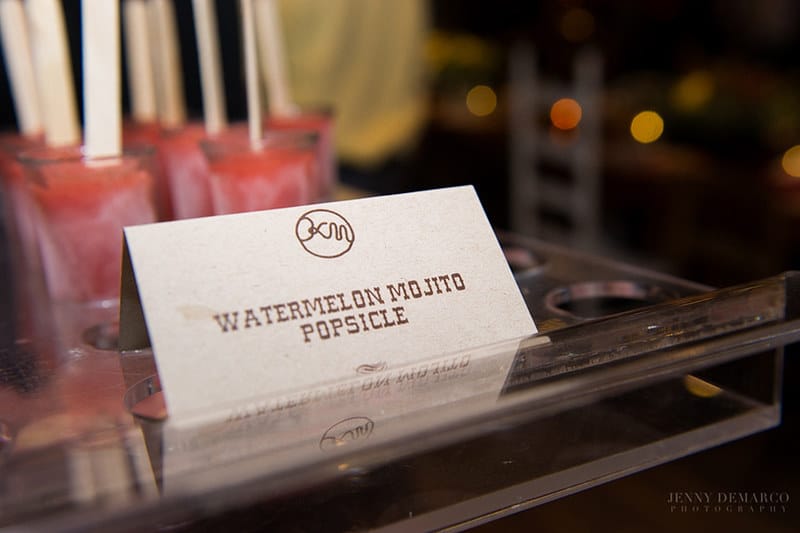 Food and Drink Pairings
The basis of all events is food and drink! Why not serve up pairings that bring your event to the next level?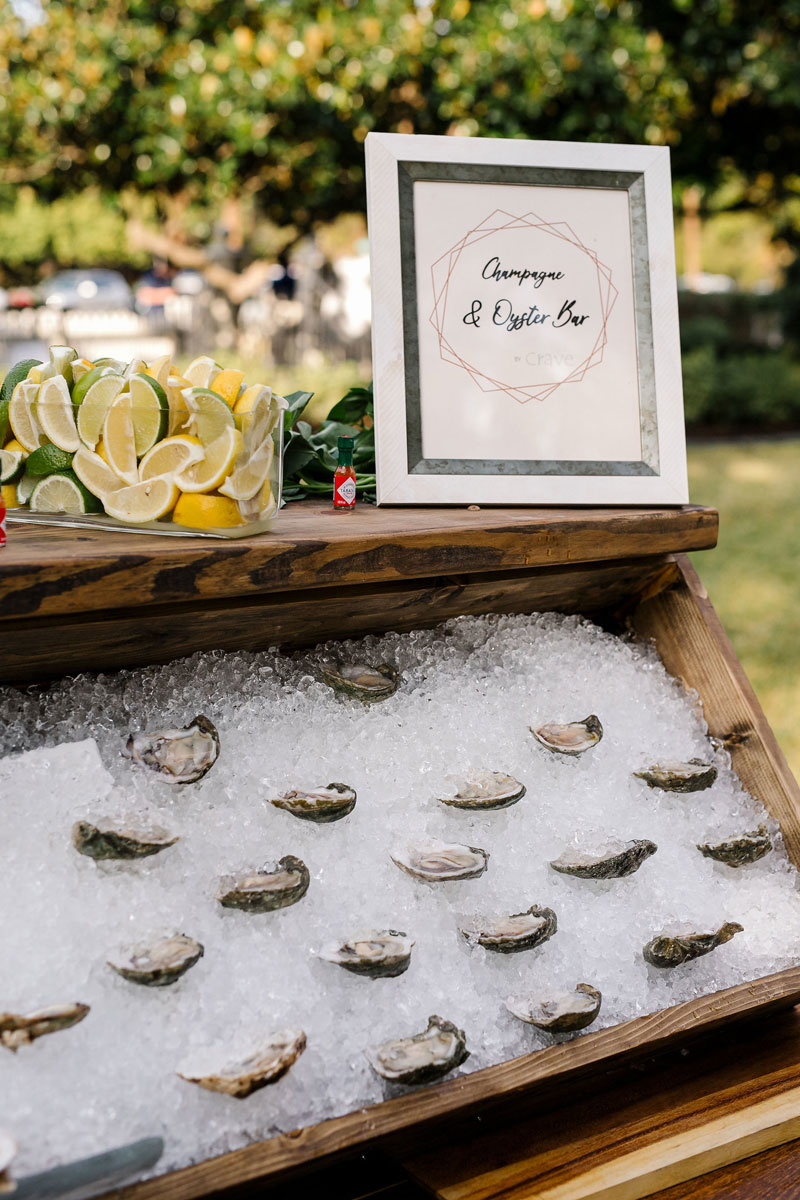 Interactive Food Stations – Bananas Foster
There is nothing quite like seeing the blazing flame of a flambe roar right before your eyes. Talk about making an impression! That's just one option for interactive stations that can impress guests with cuisine prepared made-to-order in front of them.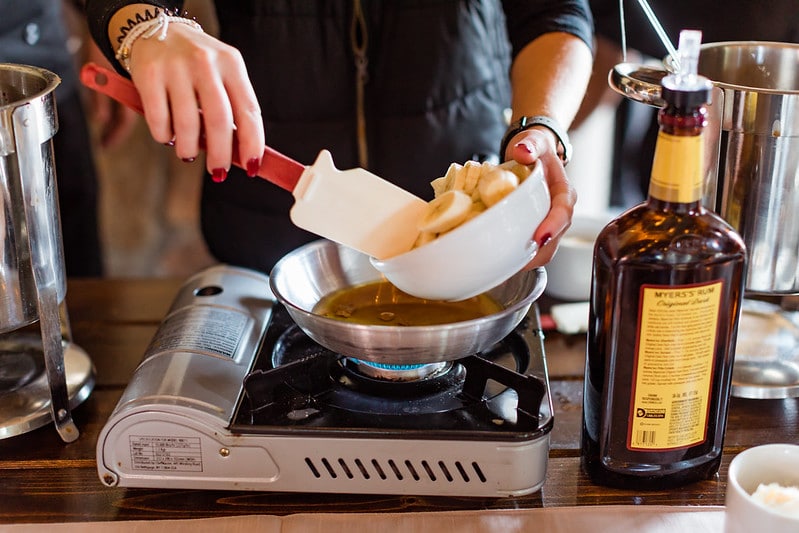 Tex-Mex
One of our favorite dishes to serve up is Corn & Green Chili Polenta. It's a fun and non-traditional addition to showcase at your Texas-style bash. Add a little bit of chipotle cream sauce and black bean pico de gallo and watch your guests flock.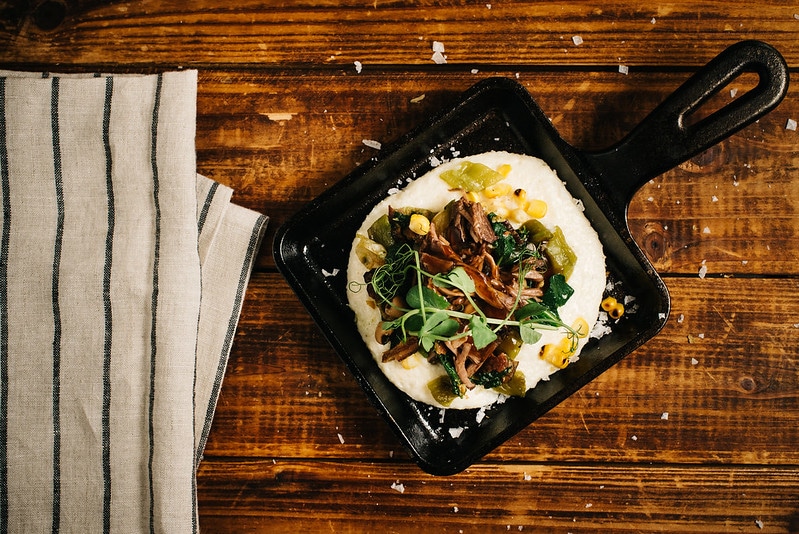 Brunch & Drinks
Brunch, more specifically brunch beverages, are all the rage at events right now. Craft a custom bloody mary with all the toppings to be passed during cocktail hour, and make sure you have chicken and waffle sliders on your passed hors d'oeuvres list.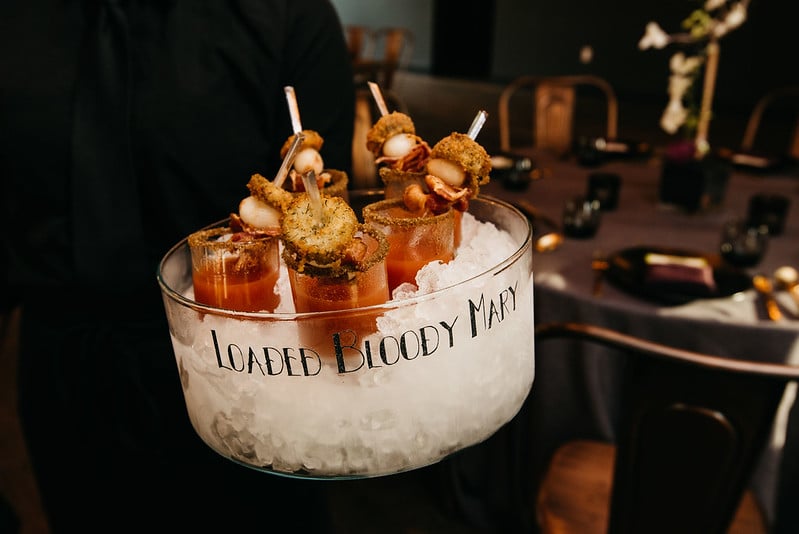 Farm Fresh Plated Meal
We love supporting our local purveyors by crafting dishes using fresh products that come straight from the community. Being located in such a rich and diverse agricultural location means the options for farm fresh meals are endless.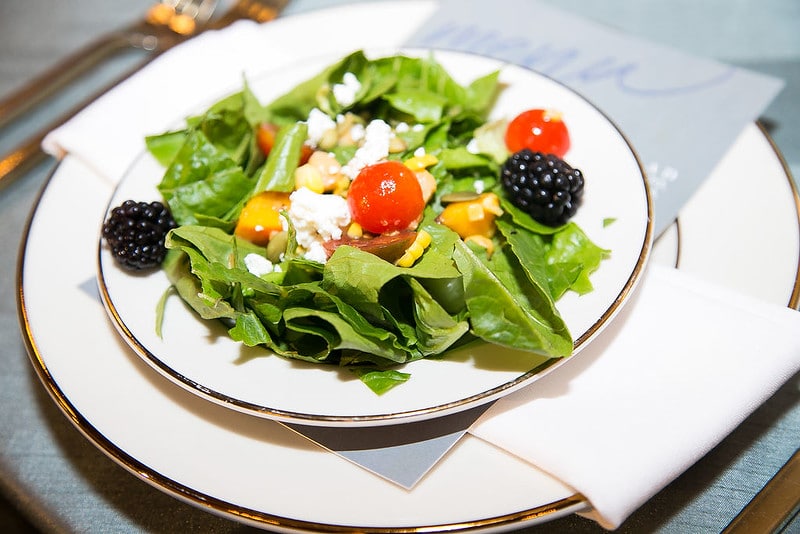 Grazing Stations
When mingling is the main goal, you want plates that are easy to nibble on. Grazing stations allow guests to get some small bites that will satisfy and delight while still being able to concentrate on creating relationships.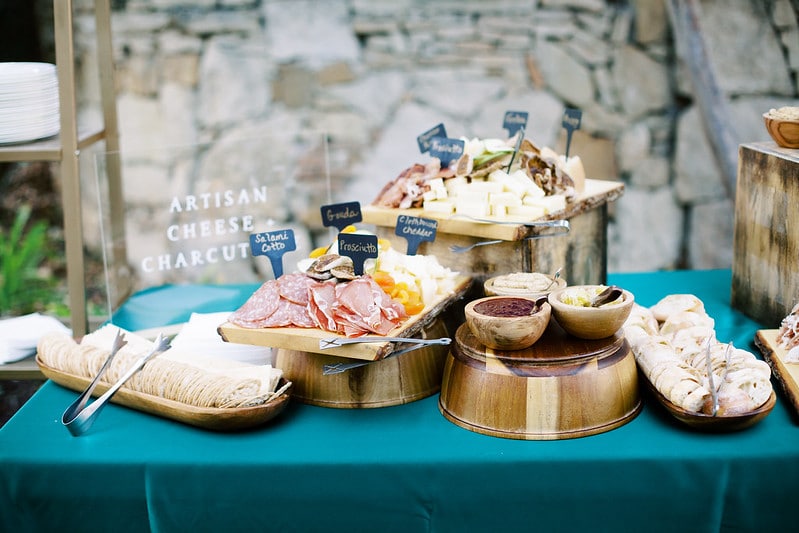 Family-Style Meal
There's no better way to get people networking and bonding than over food! Think about serving up a family-style meal to see those business connections grow in just one night.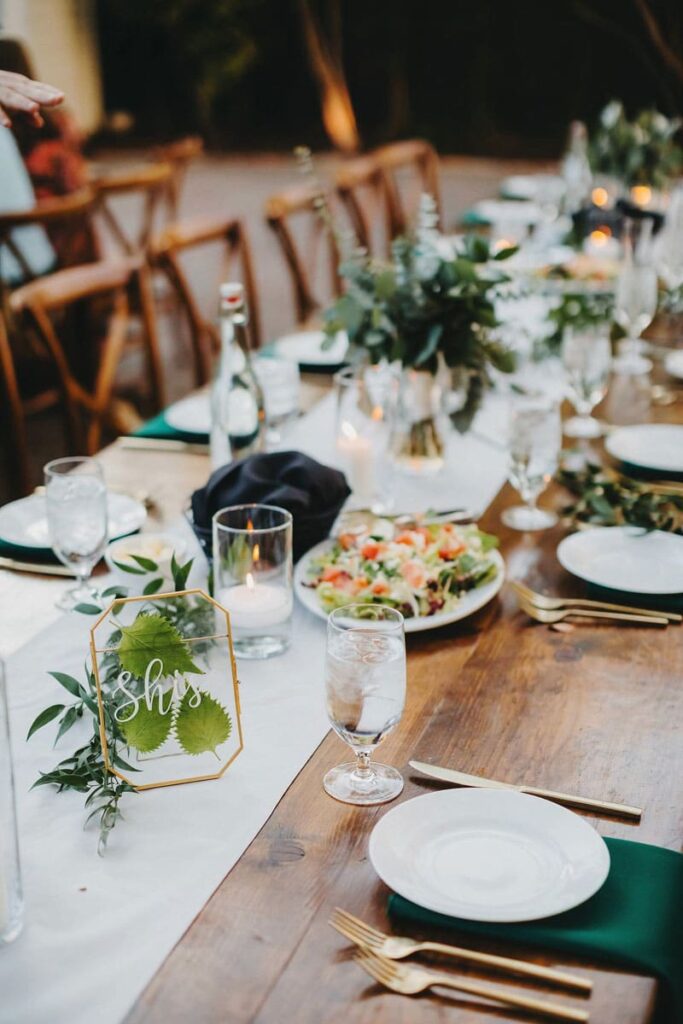 Bring in the BBQ
Owner LeAnn Mueller isn't a fan of the sweet stuff, preferring the salty and savory rubs with a German flair. Our partners at la Barbecue are known for smoky flavor, nuanced spices and meat that falls off the bone. Sausage, brisket, pulled pork—all on a Martin potato bun.
Treats from Trucks
We love a good sweet treat, and our partners Hey Cupcake! serve some of the most scrumptious cupcakes in town. It is also known as one of the first trailers to inspire the entire food truck movement. Choose from delights with names like 24 Carrot and John Lemon.
Are your creative juices flowing now? We love collaborating with clients to plan impactful and innovative corporate events for employees and business partners alike. Ready to chat about the concept and cuisine for your next event? Contact us online or give us a call at 512-828-5797.