Thirsty Thursday: Valentine's Agave Kiss
Because we are in the Valentine's Day Spirit, we thought it would only be appropriate to quench our Thirsty Thursday thirst with an Agave Kiss. You know what that means… Tequila!
Try this drink recipe out and let us know what you think. To check out the original post, click here.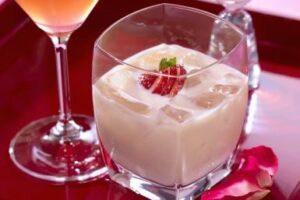 (photo credit: Brian Macdonald / Photodisc/ About food)
Agave Kiss
2 ounces Tequila Silver
1 ounce white creme de cacao
1 ounce double cream
1/2 ounce Chambord
White chocolate flakes for rimming
Fresh raspberries for garnish