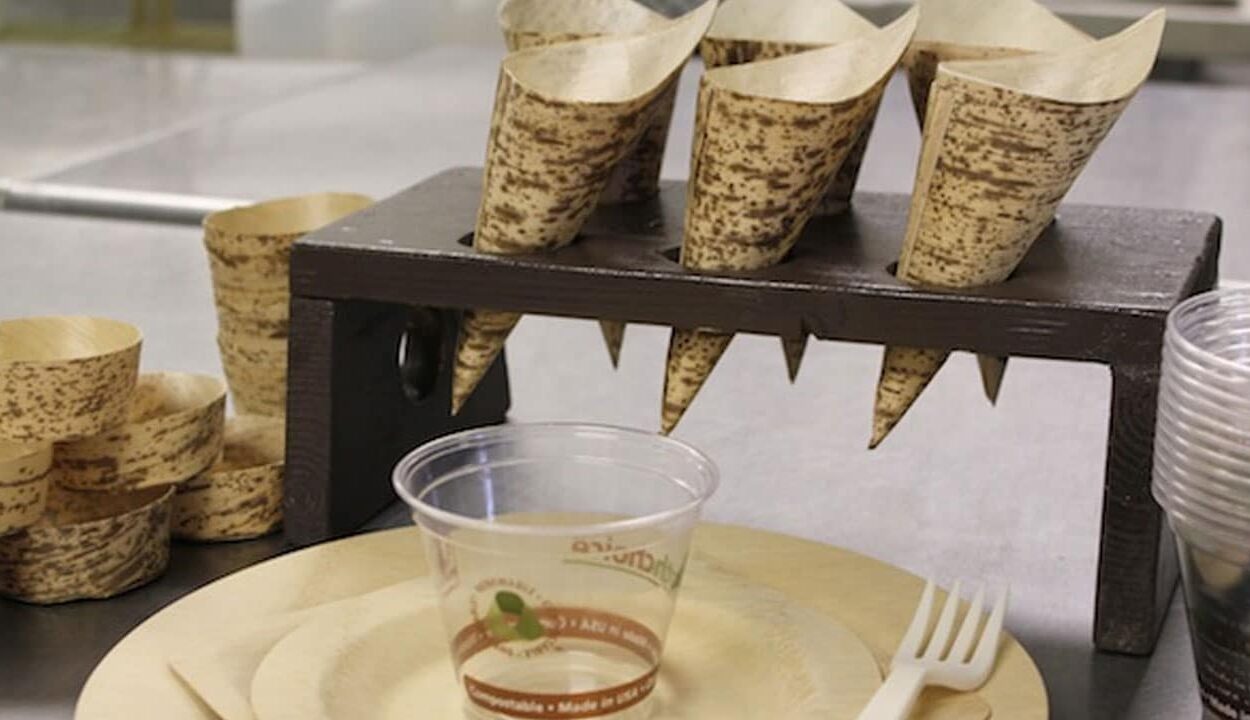 Recently we caught wind of a new fad in the event business– minimizing waste at your events and diverting the rest to recycling and compost.
Last year, The Glad Products Company created the "One Bag Challenge", a campaign to promote more awareness on how much we are actually throwing away by challenging people to reduce our trash at special events to just one bag. While this may seem unfathomable at face value, the benefits of this eco-conscious idea are a great way to get people thinking about a more sustainable future. Not sure how to start? By going to Glad's website, they can provide a "One Bag Toolkit" to help ease the eco-event planning.
Take a look at the campaign and toolkit here.
Incorporating the three R's (Recycle, Reduce, Re-use) into any event doesn't mean you have to sacrifice style. The city of Olympia, Washington website gives us a few tips on how to be more resourceful and reduce our carbon footprint while still being able to throw a wonderful event.
Event Advertising Tips
Use electronic media (website, email, electronic newsletters) for publicizing the event.
Offer electronic registration or confirmation.
Use flyers sparsely and strategically, for example where people congregate
Design signs that are timeless so that you can reuse them at your next event or use recyclable signs.
Food at Your Event
Forecast the head count to avoid food waste. Use RSVPs or registration to assist in forecasting.
Use finger foods and serve food buffet style.
Use washable tableware, cups, flatware and linens, or compostable dishware.
Provide incentives for attendees to bring reusable items (mugs, utensils, etc.)
Seek caterers that can maximize the use of local, seasonal, and organic food and use only recyclable packaging, and as little as possible.
Collecting Recyclables at the Event
Place several recycling containers strategically at the event.
Clearly mark containers with large, reusable signs and place small, reusable signs on each table.
Determine where and how materials will be recycled (i.e., if food waste is collected, where will it be composted, and how will you get it there?)
Develop plans for collecting bottles, cans, food waste, and recyclable paper.
Buy in bulk to cut down on packaging and cost.
Take leftover food scraps to a local composter, or donate them to a local shelter or food bank.
Decorations and Handouts
Avoid mass distribution of handouts (printed material). Instead, make the printed material or presentation available electronically.
Print double-sided.
Avoid lamination, unless you can reuse the publication next time.
Use real plates, napkins, and tablecloths. It will add class to your event, and will be a great decoration element.
Use decorations that can be recycled or reused.
Provide, and later collect, reusable name badges.
Attendance Incentives/Awards/Gifts
Consider the environmental impact of prizes and their packaging.
Give resource or energy efficient products.
Give items that are usable, such as cloth bags, native plant seeds, and potted plants.
Select products made from recycled materials.
Celebrate and Share Your Success
Bring a scale so you can weigh your recyclables and garbage; it will help "tell your story".
Take photographs of the event that demonstrate results.
Create a report to document your success.
Communicate your results with participants.
Share the results at your next zero waste function.
Check out more of their tips at their website here.
So no matter what the event, try and keep the environment in mind. Here at Crave Catering we are always looking for ways to be more eco-friendly with our services and strive to deliver the best and most efficient ways to make sure your event runs smoothly and maybe even a little more green.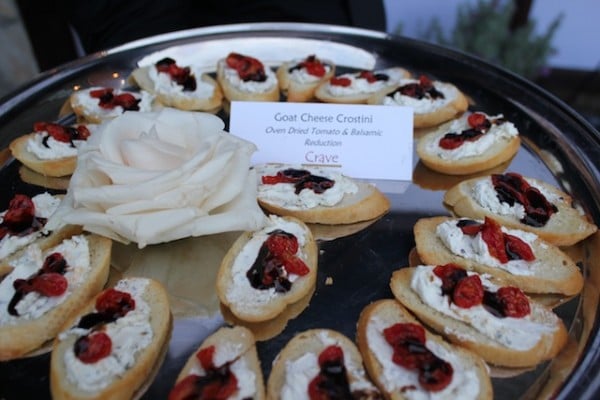 Goat Cheese Crostinis make perfect finger food and help reduce waste –no plates necessary.