Flash Back Friday: Meredith and Todd Nuptials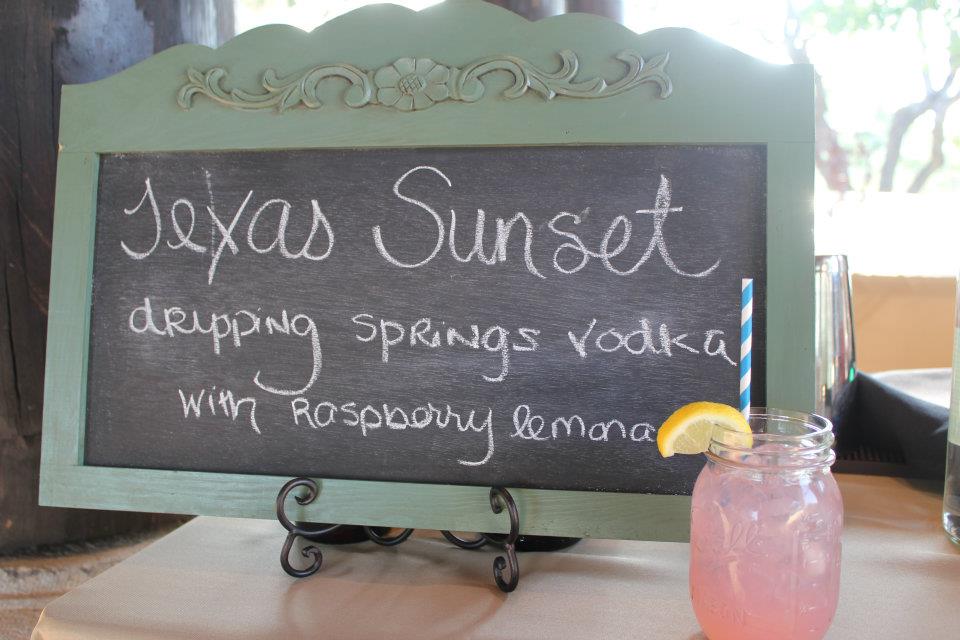 TGIF Crave Followers! We are going to take it back a couple of years on this Flash Back Friday to 2012. It was a beautiful day in May at Camp Lucy. The rustic venue was a perfect place for Meredith and Todd to exchange vows under the Texas sunset and dance the night away. The reception was a classic and simplistic, the venue lined with white candles and white floral centerpieces to match. The cake was a three-tiered white fondant cake with floral accents that tied the whole reception together. There were flower girls dressed in beige and white, ready to contribute to the lovely ceremony. As Meredith gracefully walked down the aisle, she wore an elegant lace embroidered dress and a single white flower in her hair.
Take a look at some of the catering menu, with appetizers including our spice beef empanadas, beef sliders, a fresh jicama salad and a specialty raspberry lemonade cocktail made with local Dripping Springs Vodka. We hope the lovely couple is doing well, cheer to Meredith and Todd!