Flash Back Friday: Eco Friendly Texas Wedding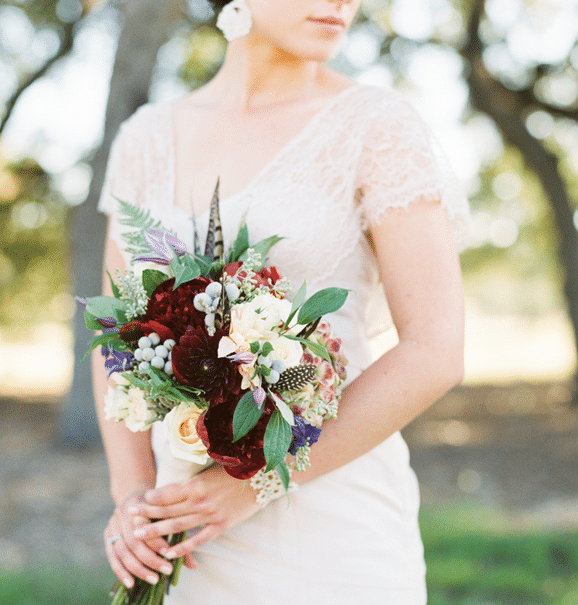 Being conscious of the carbon footprint you are creating is not an easy feat when it comes to having events. Not many think of a wedding as an event that can remain sustainably sourced, but from our experience with newlyweds Ann and Cody, it is safe to say that it can be done. The bride whom studied how to practice sustainability in our everyday lives, was also able to prove that even in Texas, you can have eco-friendly nuptials.  She notes that a great place to start was sourcing all of the items with the least amount of travel possible to produce less carbon. That meant choosing local vendors near Austin for food, native and organic flora, and even serving local meats and seasonal veggies at the reception. We were extremely happy to have been a part of this beautiful wedding, as Loft Photography so graciously captured every moment.
The couple's ceremony was also featured on Style Me Pretty Texas where you can read more about the thought that went into the planning and execution of the wedding in its entirety. We are truly inspired and still in awe that it was all done with minimal impact to the environment and no loss of elegance and beauty.