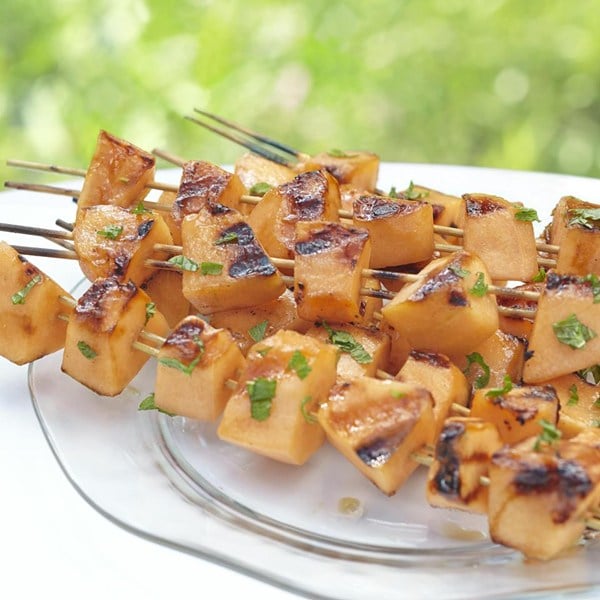 Patriotism. A common characteristic displayed throughout our country—and especially from our experience, in Texas. That pride that has been instilled from a young age that is very evident in our everyday lives. The 4th of July is the day to commemorate our independence and at Crave Catering we feel downright lucky to be part of such a forward-thinking and great country.  With that being said, we would like to celebrate accordingly by posting a recipe for a festive red, white and blue party. We hope everyone has a safe and lovely holiday with family, friends and pets! Be sure to comment below on some of your favorite 4th of July recipes.
Skewered Cantaloupe
Ingredients
1 cantaloupe – peeled, seeded, and cubed
1/4 cup butter
1/2 cup honey
1/3 cup chopped fresh mint leaves
skewers
Add all ingredients to list
Directions
Preheat grill for medium heat.
Thread the cantaloupe chunks onto 4 skewers. In a small saucepan, heat butter with honey until melted. Stir in mint. Brush cantaloupe with honey mixture.
Lightly oil grate. Grill skewers 4 to 6 minutes, turning to brown all sides. Serve with remaining sauce.
(photo credit- All Recipes Magazine/ A|R.com)