Holiday Recipes: Pumpkin Fritters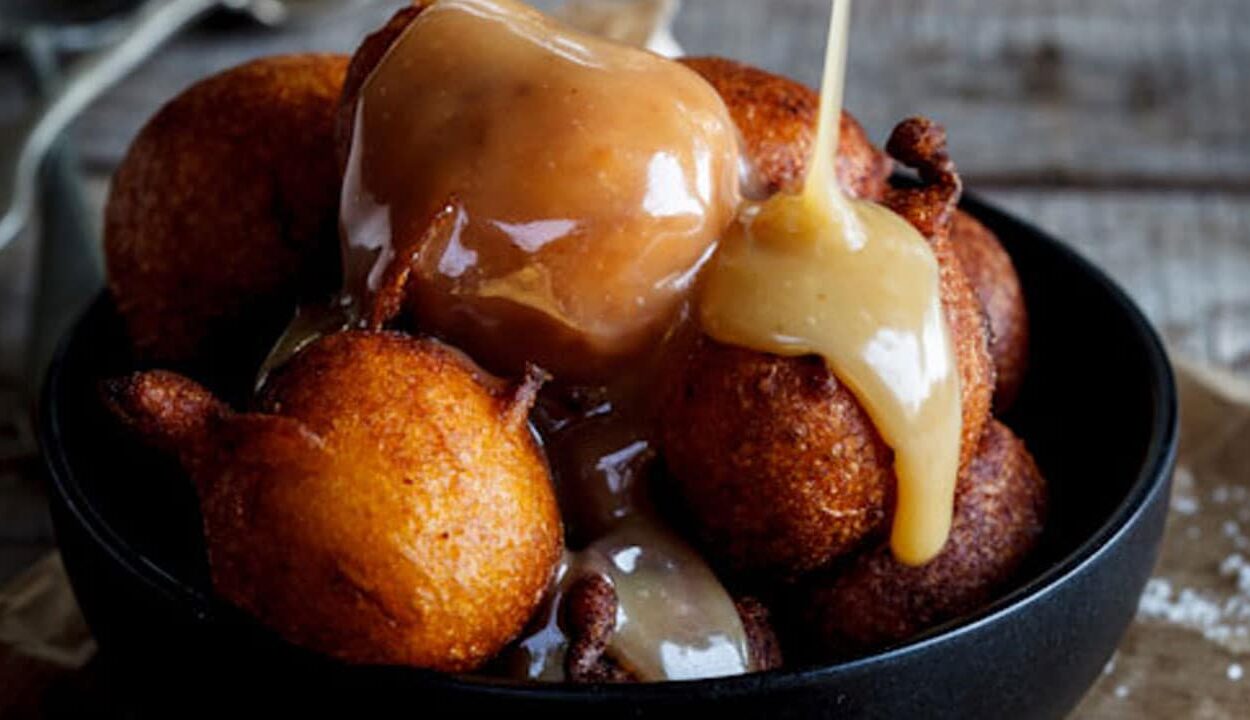 We hope everyone had an incredible Thanksgiving Holiday this year. Here at Crave Catering, we are extremely thankful for friends, family, coworkers and delicious food. This holiday is a reminder for the blessings we all have and to reflect on the positive things in our lives. We hope everyone embraced it whole heartily and ate some scrumptious thanksgiving staples.
Below is a one of our favorite holiday recipes that we have often recreated. We first saw it on Cake Journal enjoy!
Pumpkin Fritters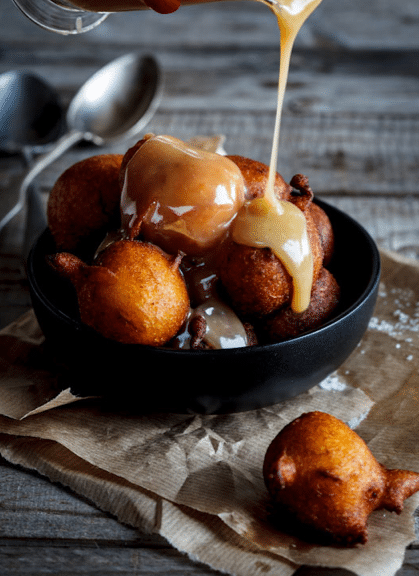 (Photo credit: Alida Ryder/ Simply Delicious)
Makes approximately 20 fritters
fritters
1 cup pumpkin, cooked and pureed
1 cup flour
2 teaspoon baking powder
2 tablespoon caster sugar
1 egg
¼ cup milk
pinch of salt
oil, for deep frying
caramel Sauce
¾ cup sugar
1 cup cream
1 teaspoon vanilla extract
3 tbsp butter
½ cup golden syrup
1 teaspoon sea salt flakes
To make the fritters, combine all the ingredients and mix until you have a smooth batter.
Heat the oil in a medium saucepan and fry spoonfuls of the batter until golden brown and cooked throughout, approximately 2-3 minutes.
Remove from the oil and allow to drain on kitchen paper.
Continue until all the fritters are cooked.
To make the caramel sauce, combine all the ingredients in a medium saucepan and allow to cook over a medium heat for 10-15 minutes until the sauce is thick and glossy.
Pour the syrup over the fritters and serve.