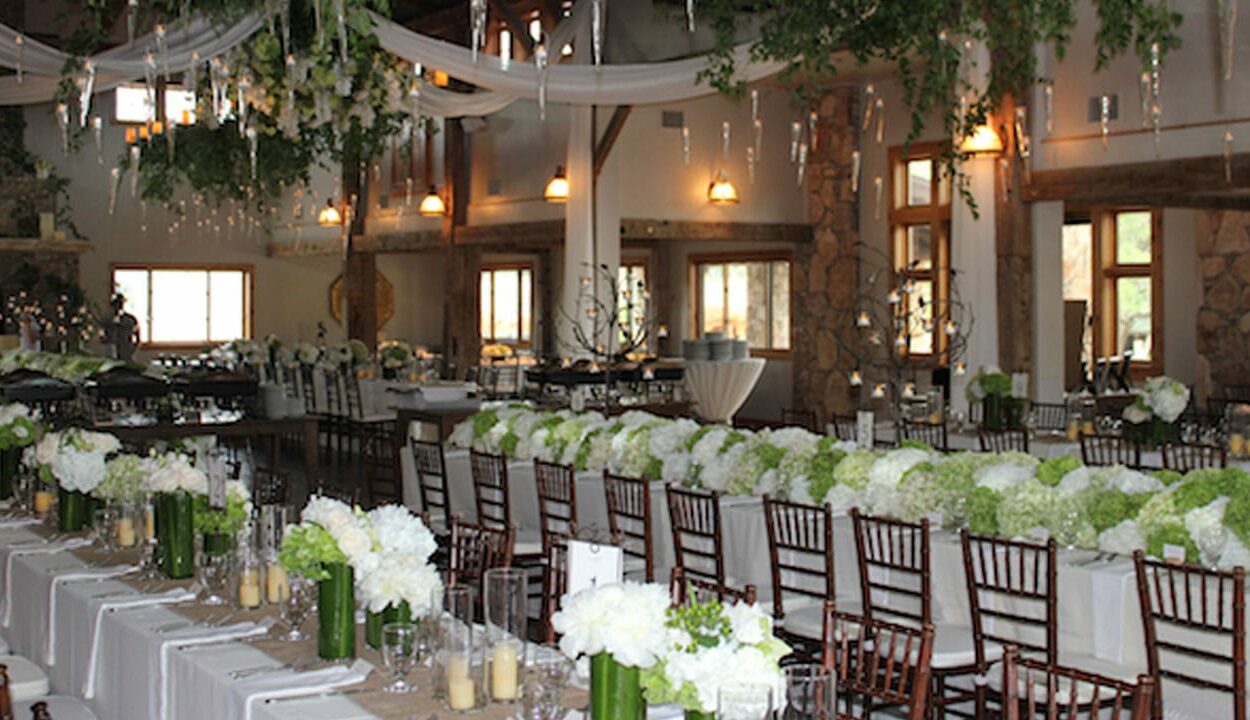 Congratulations to Megan and Cameron! We had a blast at Camp Lucy , wishing the happy couple a life of wedded bliss and fabulous food! With beautifully set tables and gorgeous flowers from Alamo Plants and Petals encrusting every inch of space, we truly enjoyed cooking and serving some of our favorite dishes! Appetizers included Watermelon Mojito Popsicles, Crostini with Goat Cheese, Oven Dried Tomatoes and Balsamic Reduction, Stuffed Artichoke Bottoms with Gruyere and Mushrooms, and Spicy Beef Empanadas. What a hit the Watermelon Mojito Popsicles were in the Central Texas heat!
Click here for the recipe!
Under the open-air Alhambra Pavilion and Bar, we served the bride and groom's signature cocktails: Strawberry Basil Margaritas and Hot Texas Muddlers (Titos Vodka, ginger beer, muddled with fresh jalapenos, cilantro, agave nectar and lemon). So delicious!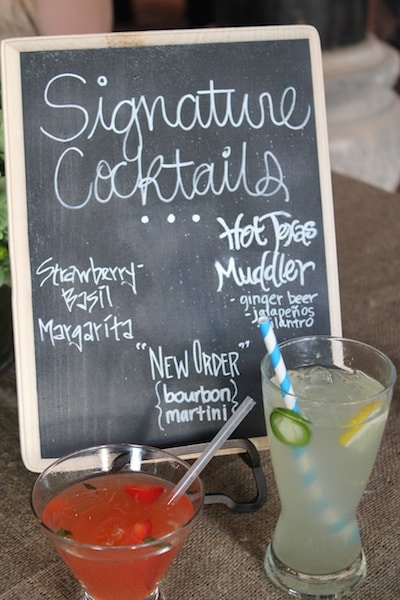 Cheese stations were set up with wheels and wedges of Triple Cream Brie, Manchego, Gouda and Gruyere, displayed on wooden cutting boards with sliced strawberries, fresh grapes, candied pecans and assorted crackers and toast points.
Cheese Display
Crisp Iceberg Wedge Salads were served first, with fresh tomatoes, onions and bacon, drizzled with creamy blue cheese dressing.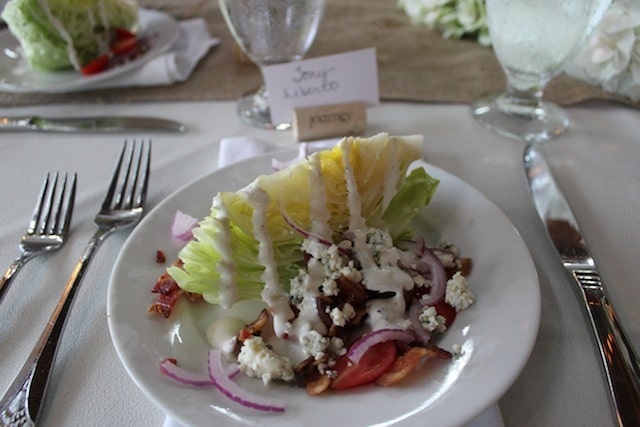 One of the first courses included Boneless Braised Beef Short Ribs, Three Cheese Mac with Diced Tomatoes and Green Onions, Home-style Green Beans with Bacon and Rosemary Biscuits.
Shrimp and Grits station was next, with Three-cheese Grits, Spicy Shrimp, served in paprika-rimmed bolero glasses with your choice of toppings: bacon, sauteed onions, fresh tomatoes, sauteed mushrooms cheddar cheese and mini tabasco sauces. This station was one of our favorites!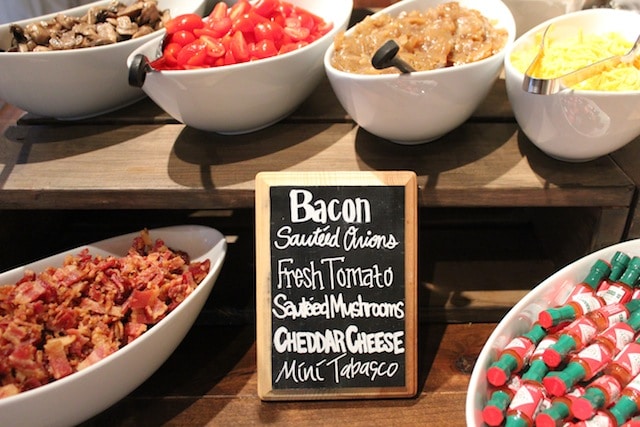 Our Sage-Fried Chicken Tenders with choice of White Pepper Gravy or Bourbon-Maple Reduction were so popular! Glad we brought plenty of extras! We also displayed Sweet Potato French Fries in cones with Crave Sauce…yummy!
The bride and groom chose to have a Ladies Lounge Prosecco Bar with fresh-squeezed juices and fruit garnishes and a Men's Lounge (Man Cave) with beer and wine. Talk about utilizing all of Camp Lucy's space! We love this! It's a great idea to keep your guests engaged and entertained!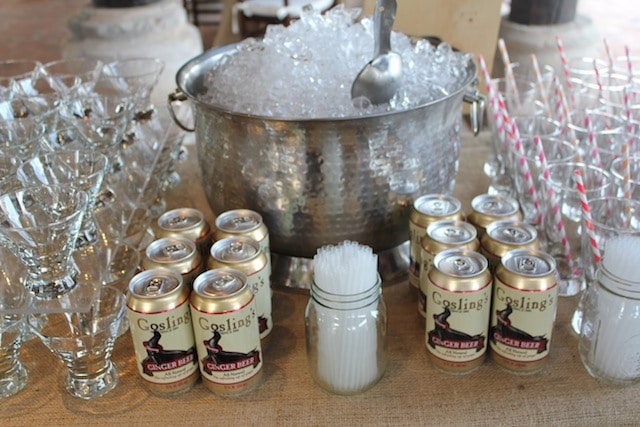 We set up a s'mores fondue bar for the younger guests (and the young at heart)…melted chocolate, marshmallows, pretzel sticks, graham crackers, strawberries and peanut butter cups, all displayed in mini-galvanized tubs.
Venue: Camp Lucy Floral: Alamo Plants and Petals