Join us tonight for an open house where you can see, taste and learn what Crave Catering is all about! The Vista on Seward Hill will be hosting us today, September 25th from 6-8 p.m.
We will have samples available to give you an idea of what sort of menu items suit your needs, as well as consultations for anyone with an upcoming event. Come and meet the people behind the catering curtain and have a chat with us! We would love to help come up with some wonderfully delicious and creative ideas for you.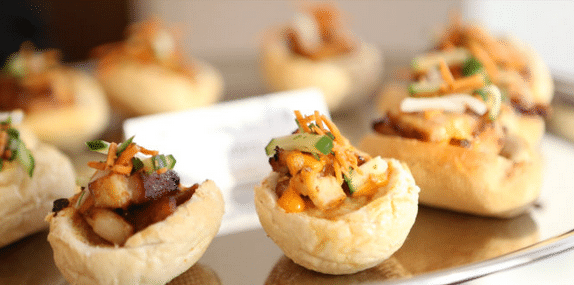 Our pork belly banh mi sliders could be a hit at your next event!
Be sure to RSVP at office@crave-catering.com
Can't wait to see you there!