Plan your destination wedding in Austin, Texas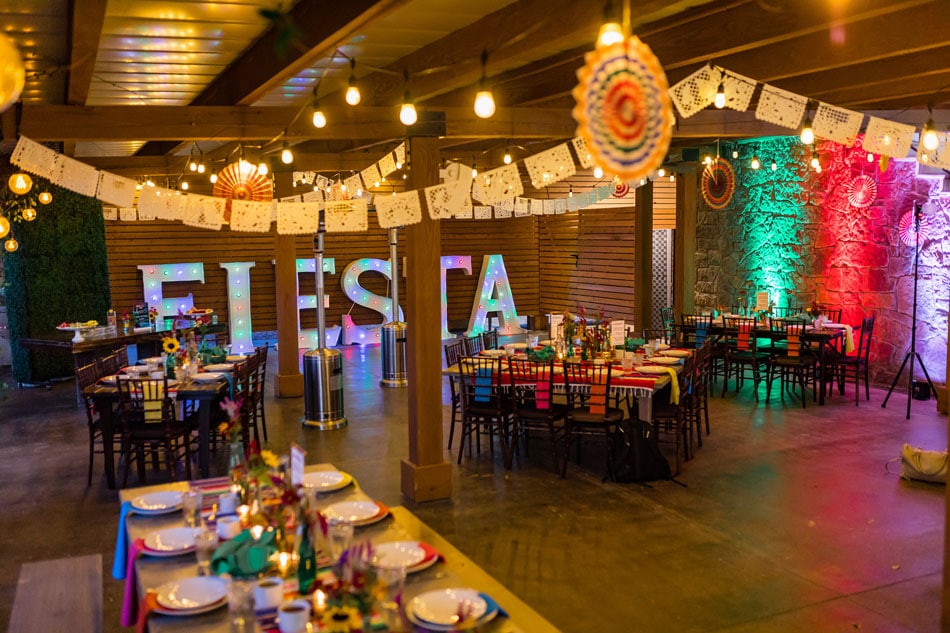 Over recent years, people have been flocking to Austin, Texas for its rave-worthy food, eclectic art, startup business scene, affordable housing, weather and overall weirdness, making it one of the fastest growing cities in the U.S. So, it's no surprise that the vibrant cultural and economic center of Texas has become quite the destination wedding hot spot.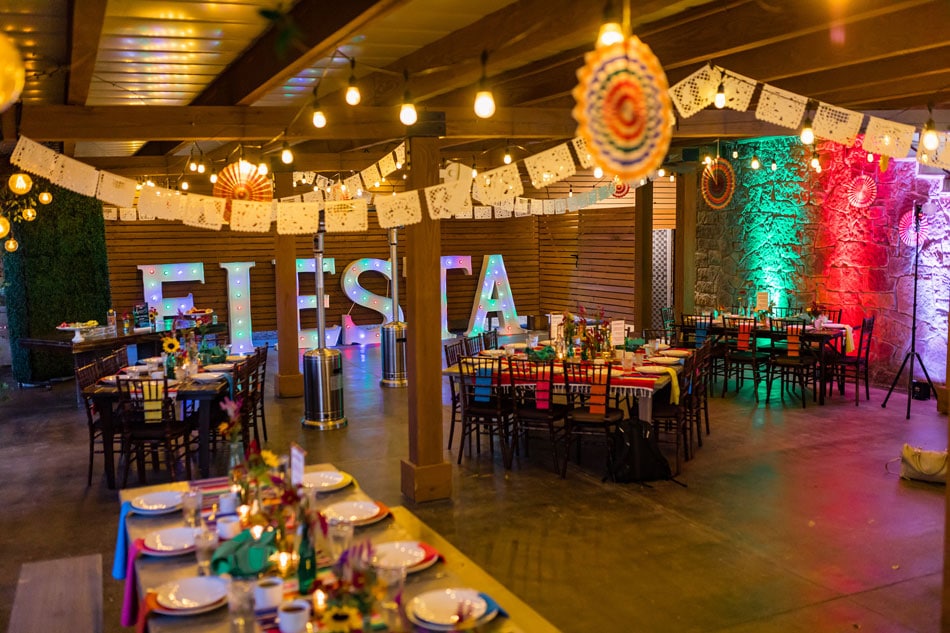 Why Austin?
First, it's a unique location. Beach weddings are great and all, but how about hooking your guests up with a happening city they can really explore?
Next are the unbeatable venues. Brazos Hall and Allan House are great examples of wedding venues that are embedded in rich Texas history conveniently located in the heart of downtown Austin's hotel district. Or, if you want a ceremony space just outside Austin that's a little more alternative and unique, check out Plant at Kyle, a one-time cement manufacturing plant, now stunning facility made of limestone and recycled steel.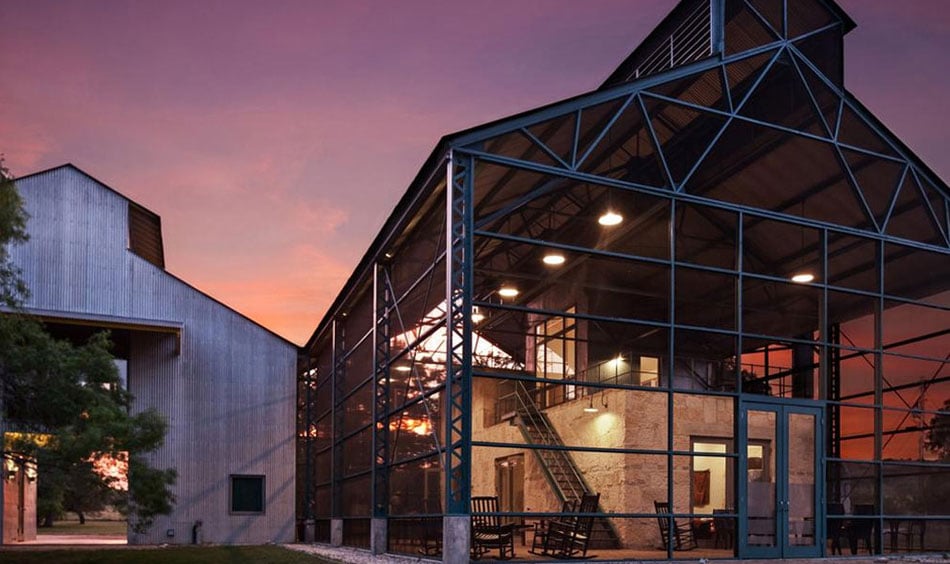 Still not convinced Austin's the place for you and your honey to get hitched? Well, allow us to go into more depth on exactly why this southwestern gem is the city of romance.
The Food!
You're probably focused on the catered food on your actual wedding day, but then there's the meals your guests are going to want before or after your wedding while they're in town. Luckily, you'll be able to point them in a million different directions, because Austin is swarming with outstanding food establishments. People come from miles to experience its BBQ houses, food trucks, Tex-Mex and more. Here's a sample of Austin eats to get you started.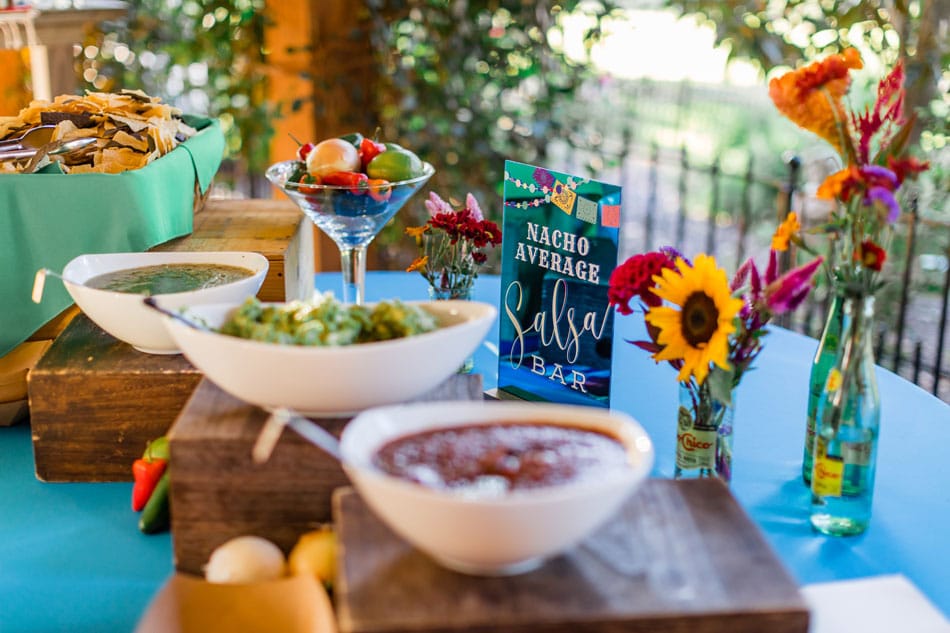 Finger-licking good BBQ houses
If you're having your wedding in Austin, you should be aware that you're in close proximity to BBQ legends worth waiting days in line for, like Franklin BBQ and Micklethwait Craft Meats. Honestly, there are too many to count, but here are some more of our favs.
County Line BBQ — These Texans love BBQ so much, they built a restaurant committed to offering generous heaps of the highest-quality smoked barbecue at a reasonable price. You can get a County Line Sausage Platter with a side of slaw, potato salad, a half loaf of famous homemade bread, a drink and a la carte mushrooms for $27.81. BBQ fans swear by their hearty beef ribs and marbled brisket that melts on the tongue. Magic.
la BBQ — "Just meat it," says one of Central Texas' finest BBQ establishments dedicated to serving up salty and savory rubs with a German flair. Many la BBQ fans vow they'd wait for hours for meat that falls right off the bones with its smoky flavor and nuanced spices. Try the beef ribs or chopped brisket sandwich with a signature Bobby sauce on a Martin's potato bun.
Food trucks galore
Austinites are crazy about their meals on wheels. Food trucks, a '90s citywide phenomenon, congregate in food court trailer grounds throughout Austin. When you and your bridal party or groomsmen decide to hit the streets, make sure you check out one of over 1,000 food trailers. A few standouts include:
Hey Cupcake! — Born of spongey cake dreams and frosting smiles, Hey Cupcake! serves some of the best cupcakes in town. It is also known as one of the first trailers to inspire the entire food truck movement. Choose from delights with names like 24 Carrot and John Lemon. Why stop at wedding cake?
Veracruz All Natural — These two sisters from Veracruz, Mexico have been serving up some of the best homemade tortillas and freshest ingredients. Their migas were even crowned with the honorable designation "Top 5 tacos in America" by the Food Network. Did we mention they have breakfast tacos?
Dee Dee — Dee Dee, which stands for "Good Good," is seriously good and authentic Northern Thai food. Chef Lakana Trubiana hails from the Isaan, Thailand's countryside, where she planted vegetables and rice and grew up preparing meals with her family. Make sure to sink your teeth into her Kuay Teow Gai, chicken drumsticks marinated in noodle soup, paired with Chinese squash, bean sprouts, crispy wontons and Thai basil.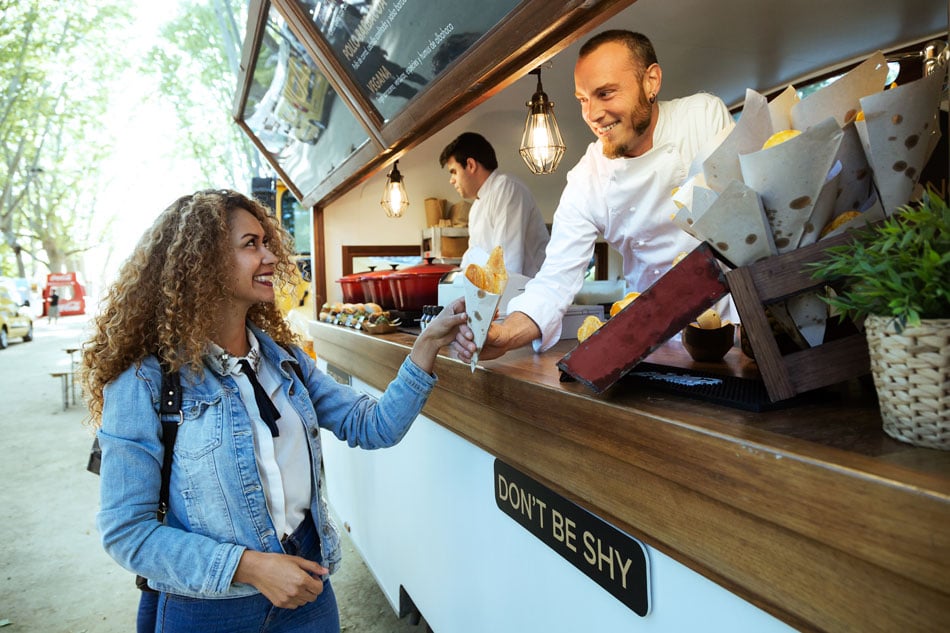 The Arts!
Austin is a cultural melting pot filled with vibrant sights and sounds—perfect photo and video opportunities during your destination wedding. And check your calendar. If you plan it just right, your wedding could fall in line with some of the greatest music festivals around — keep in mind that we are talking about the live music capital of the world.
Experience South by Southwest Music Festival — Are you thinking of having a spring wedding? The SXSW Music Festival draws musicians and music fans from all over the world to Austin, Texas for one week every March to experience performances by iconic and up and coming artists.
Put on a pair of your finest dancing boots at the Broken Spoke — Treat your wedding party to a night of two-step lessons. Wednesday through Saturday, your two-stepping instructor Terri White can teach you how to get down with traditional Western swing and the Cotton Eye Joe.
Snap a few shots at the HOPE Outdoor Gallery — You've probably seen these famous murals all over the internet. Now you can pose with your family and friends in front of the community paint park. The non-profit project provides artists the opportunity to display large-scale art pieces driven by inspirational, positive and educational messaging. Though the project's current location is in the process of being shut down, the gallery will debut in a new six-acre project launching at Carson Creek Ranch in southeast Austin. The new location, located at 9507 Sherman Rd., will include more wall space, a parking lot and art classes for children and adults.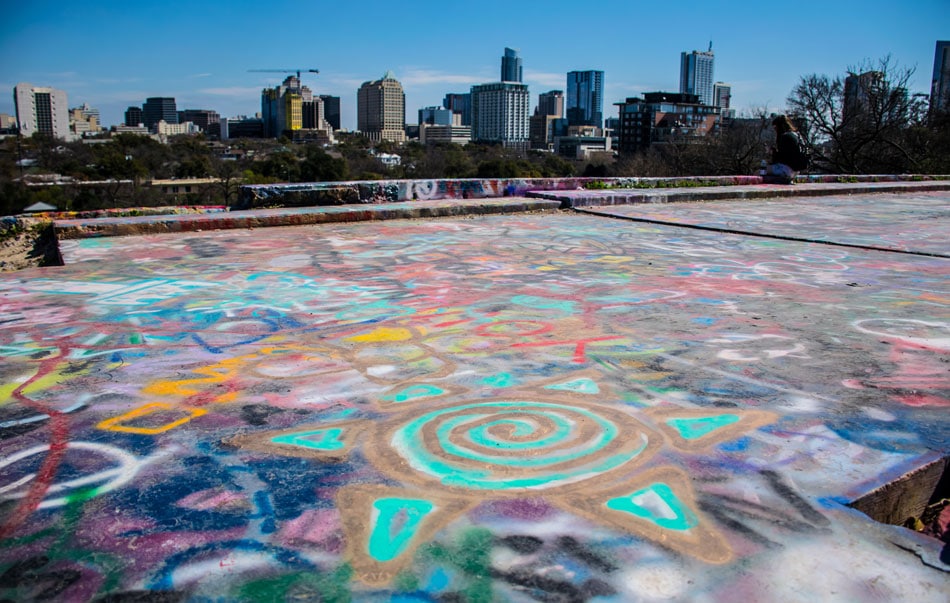 The Weird!
Austin is notorious for its "keep it weird" slogan and vibe that it takes to heart. A destination wedding in one of the U.S.'s weirdest cities is a wedding people tend to remember. Here are a few odd-ball numbers you guys might want to check out.
Watch the Congress Avenue Bats — So apparently Austin is also known for its massive bat population. Yeah, we know, weird. But it could make for an interesting photo opportunity. March through November, every night between 7 and 8 p.m., you can witness thousands of Austin's special night birds take flight over South Congress Bridge.
Behold the Cathedral of Junk — A leaning tower of, uh, junk? Artist Vince Hannemann has been collecting fellow Austinites' junk and organizing it into chaotic piles since 1988. Bring your friends to the fortress of misfits.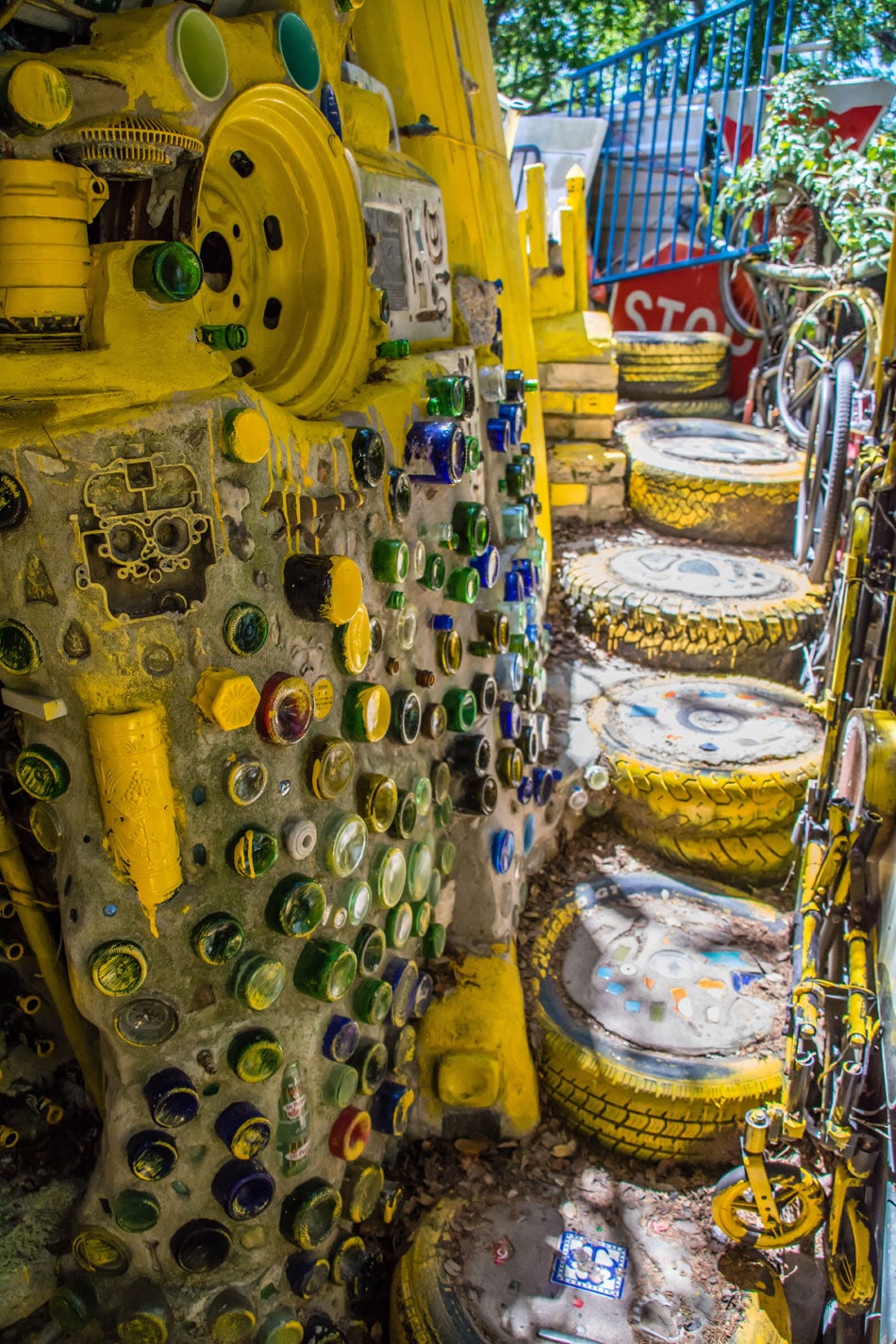 Austin truly is a haven of delicious eats you won't find anywhere else and unique finds that you'd want to experience with your closest family and friends. Plan your wedding in one of America's greatest cities today!
Related articles: