Texas Star Awards- Crave wins for 2015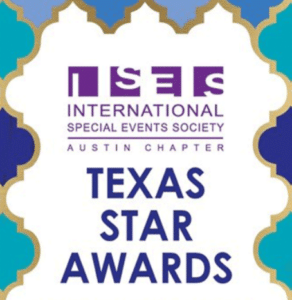 We are so thrilled to announce that we were awarded two Texas Stars last month! We won Best Team Effort for an event up to $200,000 and it couldn't have been possible without Clearly Classy Events for allowing us to be part of Ana and Russel's wedding. Thank you to everyone who contributed to making these nuptials an event to remember.
Our hard work was also recognized from last South By South West for catering a corporate event that spanned part of the festival. We are so grateful and humbled to be surrounded by such amazing companies and people in this industry.
Time to get back to making the magic happen! SXSW  2015 is just around the corner!