Vendor Spotlight: Bouquets of Austin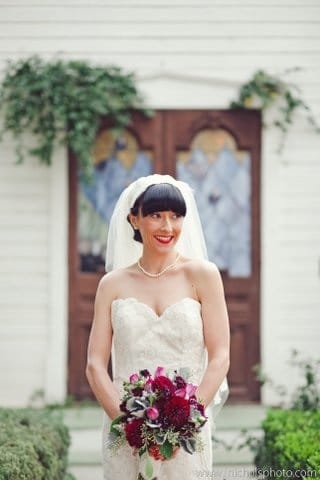 Our featured vendor this week brings the beauty and elegance of flora to life. Bouquets of Austin is a highly esteemed floral design studio that brings passion and dedication to creating unique floral arrangements for any occasion. Their original hand-crafted designs are always catered to capture your vision and personal taste and have been doing so for the past 17 years in Austin and The Hill Country.
We have always had such a pleasure working with Bouquets of Austin and value our relationship with the many vendors we feature on our spotlights. Here is what they had to say about the longevity of their exceptional business.
How long have you been in business?
Since 1996; 17 Years in Austin
Give us some of your company history. What do you do?
 We provide gorgeous florals for weddings and special events.
What is unique about your business?
We primarily service weddings and special events so we are truly dedicated to our clients during their planning/design process.
What is one of your favorite aspects about your business?
Aside from working with some of the most gorgeous flowers, it's the opportunity to work with an awesome community of colleagues and clients.
What do you love about working with crave?
What's not to love? From a vendor perspective, they are prompt, attentive, responsive, and they know that we are all working for the same outcome – a happy client. Not to mention, the food is delicious and the service impeccable.
What has been your favorite event that you have done?
If you ask our staff, it's the last one we've done…seriously! An event in which the client and their family are happy are our favorites. We also enjoy those events in which we've met and overcome challenges. We love all the personal touches that go into event planning.
What's the best way for someone to reach you?
Visit our website at www.bouquetsofaustin.com and fill out our online questionnaire. We'll email you directly back with information and offer options for setting up an appointment with our designers.
What's the best advice you could give to a customer?
Come with inspiration and an open mind and let us do our job – it's what we love to do!
Take look at some of their beautifully designed bouquets and arrangements with you in mind.