Vendor Spotlight: Polkadots Cupcake Factory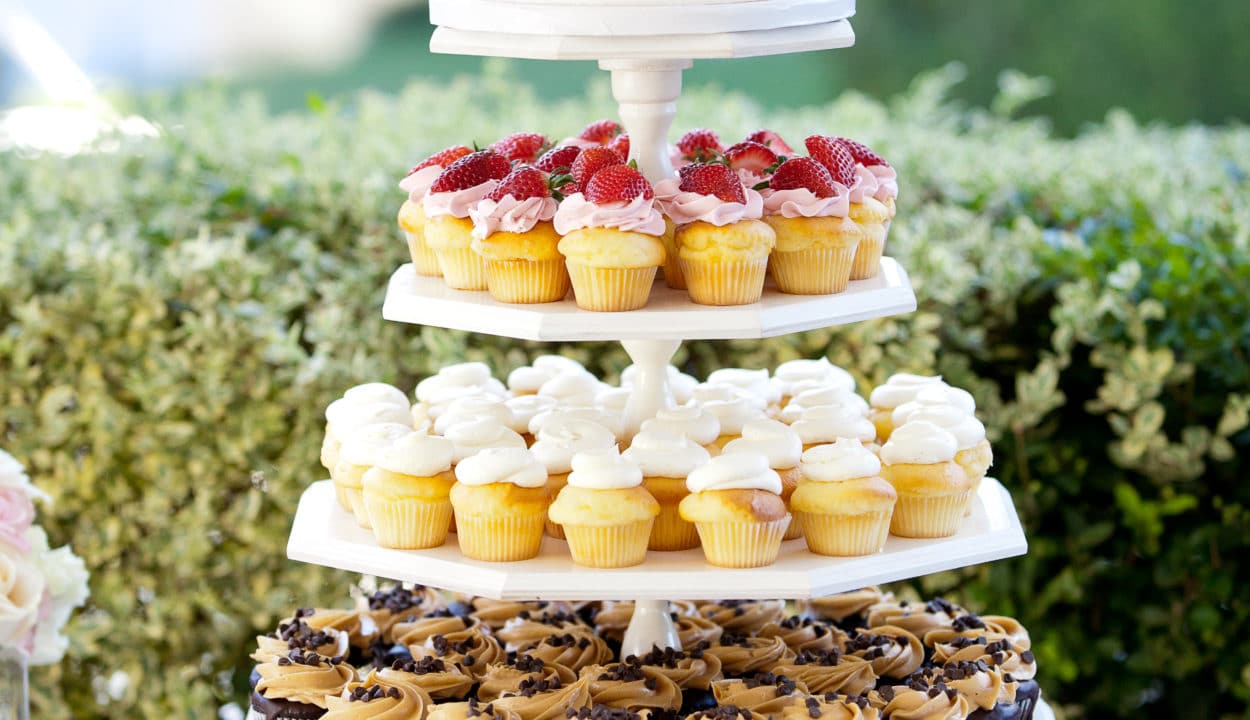 Today we are showcasing Polkadots Cupcake Factory. Opened by husband-and-wife team Olga and Ben in 2008, the cupcake factory speaks for itself. Providing delicious and creative cakes, cookies and cupcakes, Polkadots strives on creating detailed and delectable masterpieces. Let's get to know them a little better!
How long have you been in business?
5 years as of June 6th of this year.
Give us some of your company history. What do you do?
We are a local cake and goodies shop that offers custom cakes,
cupcakes or hand drawn cookies made specifically to fit your events
(birthdays, baby showers, weddings, bar/bat mitzvah.) During our first
year, we only did cupcakes but our clients started asking for custom
cakes and cookies as well so we obliged.
  
What is unique about your business?
We take pride in the details of our work. Our cakes have clean lines, sharp edges and they are delicious.We bake cupcakes daily and they are available for purchase Monday-Saturday 12PM-8PM either for walk-in or delivery in the Austin area. We also do custom cakes, wedding cakes, cake lollipops, macaroons, or any custom desserts. We create our special deserts just for you!
 
What is one of your favorite aspects about your business?
We are always meeting new friends. People are getting married, having
baby showers, bridal showers or birthdays. We love it because we get to
be a part of their special day!
  
What do you love about working with Crave?
They are very organized, on time and create delicious food!
 
What has been your favorite event (or one of them) that you have done?
For the past 5 years we have been involved with the Austin Food and Film
Festival. We love the organization because it gives Austin's youth a better chance to learn through the Young Filmmakers Program. It is a free film education program implemented through local Austin high schools. They also have the Arts Education Outreach Program which grants over 300 scholarships to high school students to attend the annual festival, conference and Summer Film Camp.
What's the best advice you could give to a customer?
Have an idea of what you want. We can always help with the details of
the design, but it really helps when the customer has at least the
basic design in mind. For example, we could use invitations, color
swatches for the party or color themes for inspiration.

If you are in need of a little creative baking for your event make sure to contact Polkadots! You can shoot them an email at info@polkadotscupcakefactory.com or call  512. 476. 3687
Check out the amazing detail, creativity and elegance in their designs!