Vendor Spotlight: Premiere Party Central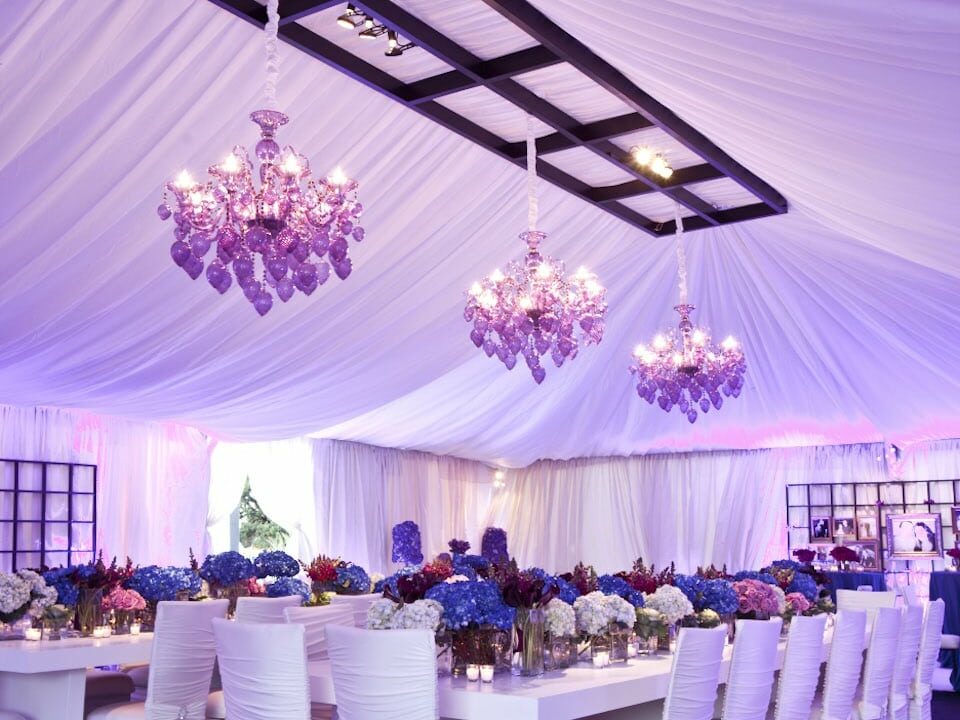 Our vendor spotlight series focuses on local businesses that we have had the pleasure of collaborating with at industry events. We are always so grateful to work with dedicated and passionate people.
Premiere Party Central not only helped us throw a wonderful open house and ribbon cutting last March, but has also provided flawless service through years of experience to the catering community.
Lets shine the spotlight on Premiere Party Central and get to know a little more about their line of work:
How long have you been in business?
We Opened Premiere (as Austin Party Central) in November 2000.  
Give us some of your company history.
Party Central was initially a franchise of True Value Hardward Corporation. True Value has a rental division and Party Central was the first "ground up" store in the True Value chain. We started with our showroom and inventory equally divided between retail product (plates, cups, napkins, gifts, etc.) and rental. Over the years, we've become a well-inventoried, full service Party and Event Rental provider . . . and we no longer offer any retail. We don't miss making "balloon bouquets" or printing giant birthday banners! 
 What do you do? 
Today, we specialize in table-top products (dishware, glassware, flatware and linens) and offer full rental support (including stoves, ovens, warming cabinets, fryers, griddles and more) for the catering community. Most of our key customers are in off-premise caterers, but we serve all segments of the events industry.
What is unique about your business?
Premiere is a People Focused organization. We recognize the importance of the relationships we have with our customers . . . because bottom line­– that's the only true competitive advantage. Any rental provider can have what we have and do what we do . . . but they cannot "Be" us. When we make a commitment to our customers, we keep it. When they have a need, we strive to meet it. When they have a problem, we try to help solve it. And we're always striving to be the best partner we can possibly be! We never take our customers or the business they do with us for granted. We work to preserve their trust and maintain their loyalty every single day.
What is one of your favorite aspects about your business?
We love working with events industry professionals . . . and we love working with individual event holders. That balance is energizing to us. We love being able to support the not-for-profit community through our products and services, and to be a part of Austin's most compelling causes. Personally, I most enjoy shopping! It's really fun to seek out new products . . . to decide whether or not to bring them into the market . . . to present new offerings to our customers and to the "partying public". 
What do you love about working with crave?
Crave is on top of things. A rental provider's greatest asset is time . . . time to properly prepare for executing a customer's order. If time is on our side, it makes our job so much easier. Because they're organized and efficient, Crave is a pleasure to work with . . . and once in a while, they provide lunch for our team, or we get to hang out at a "Crave" event and eat their food – – – that's REALLY Fun!
What has been your favorite event that you have done? Why?
I've got lots of favorites, but I'll pick two. The first is Bandana Ball at Wild Onion Ranch, because working for the Ronald McDonald Austin is such a joy and a tremendous blessing. The second would be the Paramount Theatre Gala. This year, Elvis Costello is the featured talent. The event is held on Congress Avenue and is so well executed and such fun to attend. This is our second year "doing" Paramount, and their team is amazing. I'd also like to mention the first annual Premiere Settings, a design competition and customer appreciation event we did on March 26th this year. It's featured in the current Wedding Guide (volume just released this week), so I'd invite everyone to take a look at it. That was a Fun event as well, and we hope to do something similar next year.
What's the best way for someone to reach you?
Via email for me personally (delores.crum@premierepartycentral.com). The North and South store staff are available by phone for 9:30 to 5:30 daily and 9 to 2 on Saturdays. We're very responsive to email inquiries and requests, and available pretty much 24-7 via that avenue of communication.
What's the best advice you could give to a customer?
Besides "choose Premiere", it would be Place Your Rental Order Early . . . you can NEVER be too early, you can only be TOO Late!
If elegance and attention to detail is something you desire for your next special event, be sure to call Premiere Party Central. We highly recommend their services. Take a look at some pictures of their past work below!
Be sure to visit their website for more information here.