Austin Food and Wine Festival 2015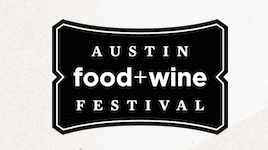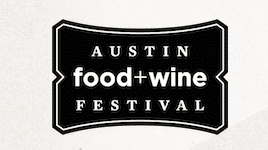 (Photo credit: AF+WF)
Another year, another Austin Food and Wine Festival for the books. The fourth annual event spanned four days and featured some of 2015's best culinary feats. From demonstrations to samples and beverages galore, festival go-ers experienced some scrumptious eats.
A "Feast Under the Stars" was the first event that kicked off Thursday night with a 5-course meal served at the green and open Auditorium Shores, overlooking the Austin skyline.  This year, guests from all over enjoyed dishes featuring some of the most prominent names in the food industry—from Tyson Cole, Jason Dady, Erica Waksmunski, Tim Love and Matt McAllister. Be sure to follow Austin Food and Wine's Instagram for some great snapshots of the event.
We absolutely love the culinary culture the city of Austin has honed, and are very lucky to be able to draw inspiration from great culinary minds like the ones who attend and make the Food and Wine Festival possible. We are off to brainstorm some more creative dishes  for our next clients! Give us a call to create a menu of your dreams for your next event or request a consultation here.
You can also watch the whole 2015 recap here: Austin Food and Wine Festival 2015 recap