How to Plan a Flawless SXSW Event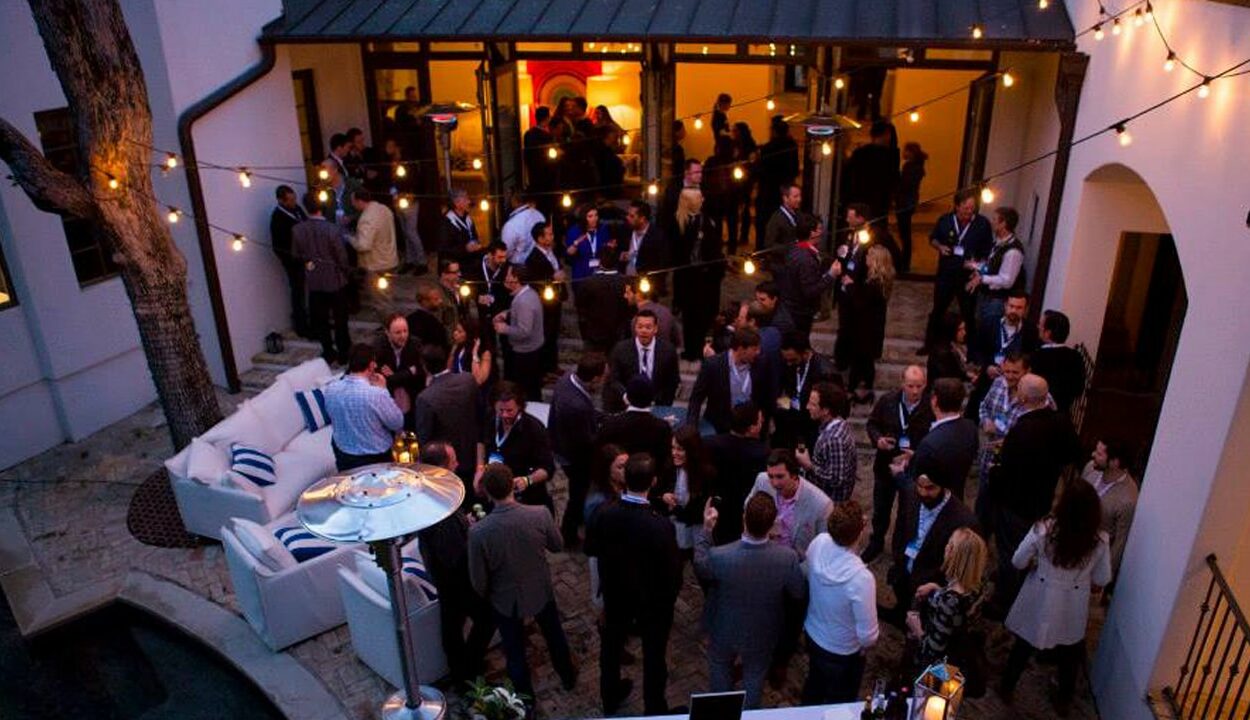 Todd White Photography
What is SXSW?
If you're based in the Austin area, you know that South by Southwest, aka SXSW, takes over the city seemingly overnight each year. The conference and festival spans ten days each spring with hundreds (if not thousands) of events celebrating music, film and interactive elements (i.e., tech). Since the late 1980s, SXSW has called Austin its home as the event has morphed from a small music festival to a nationwide mega event with nearly 420,000 attendees, where the greatest minds in business and the arts converge each year.
Many companies choose the festival as a time to create events for investors, partners and employees due to the excitement around the city. While it's an incredible opportunity and an easy theme, there is a lot to consider in terms of citywide restrictions and making sure you plan early enough, as it's a timeframe where the city is truly saturated with events every hour of every day.
We've navigated it since our inception, and we've learned a lot along the way! We want to share some of our favorite venues, our services as well as tricks of the trade when it comes to planning events during SXSW so you can plan a flawless SXSW event for your company.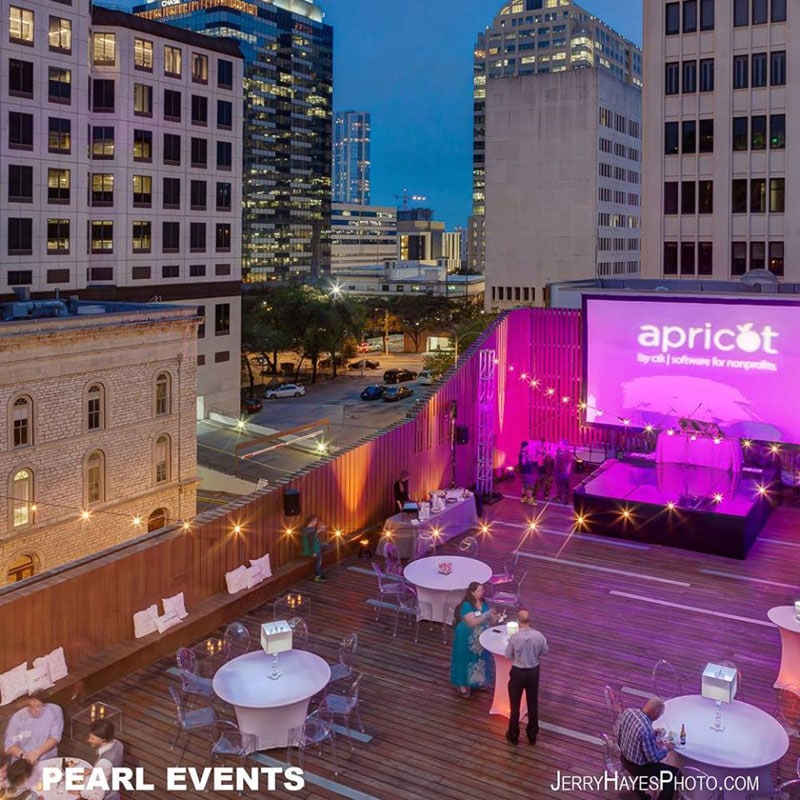 What venues are great for SXSW events?
All the best venues get snatched up quickly for SXSW events, so make sure you're researching and booking your venues a year in advance! While we love all Austin venues, here are ten of our favorites.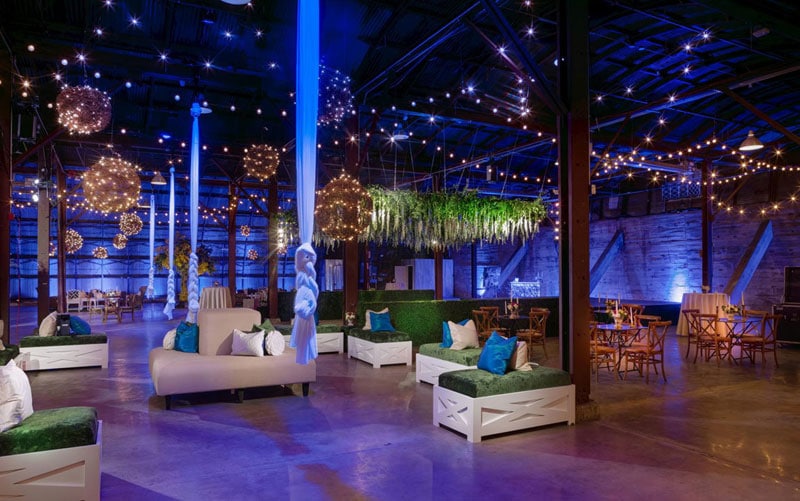 1100 East 5th Street, Austin, TX 78702
Capacity: 1,500
Fair Market boasts versatile, expansive indoor and outdoor spaces with a charming historical vibe and an industrial flair that exudes a very Texas vibe.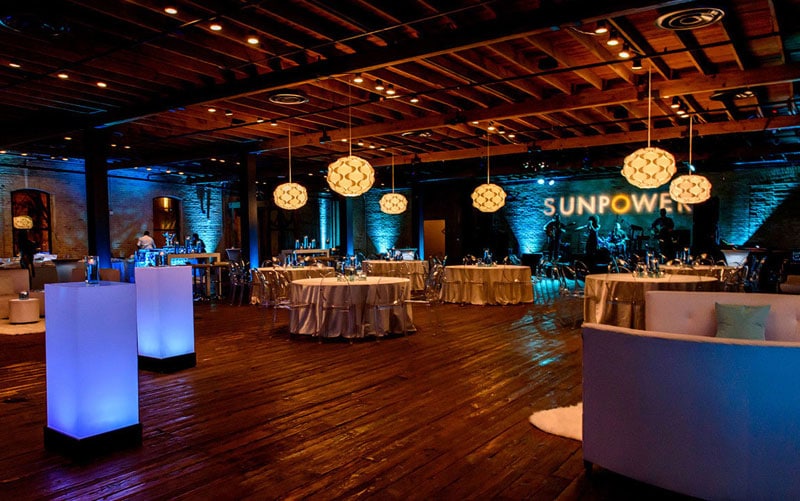 204 East 4th Street, Austin, TX 78701
Capacity: 900
Ideally located near the financial and civic districts, Brazos Hall is a converted turn-of-the-century warehouse space with a stunning, unique setting that can be easily transformed to complement a variety of events.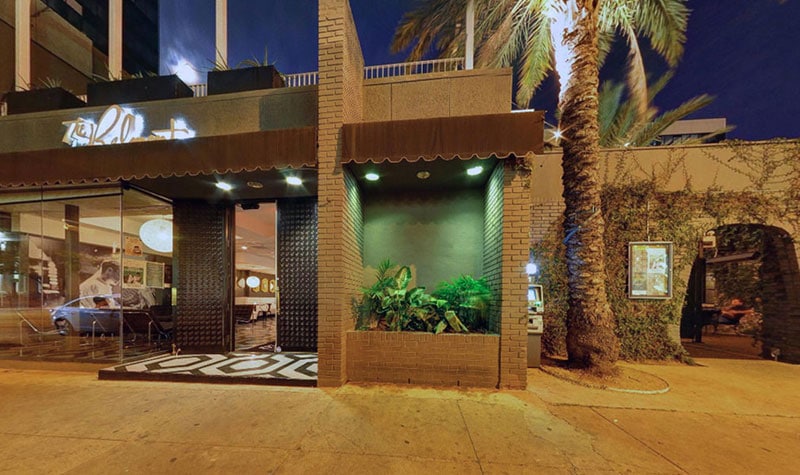 305 West 6th Street, Austin, TX 78701
Capacity: 100
Modern, intimate and eclectic, The Belmont is a memorable place to entertain with a variety of both indoor and outdoor spaces.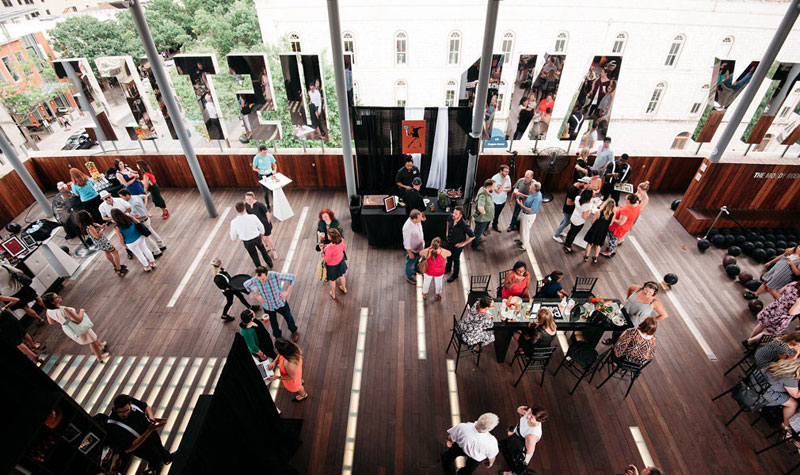 700 Congress Avenue, Austin, TX 78701
Capacity: 150
Right in the heart of downtown, The Contemporary – Jones Center is one of Austin's most renowned museums that plays home to stellar contemporary art, providing the perfect backdrop for sophisticated events.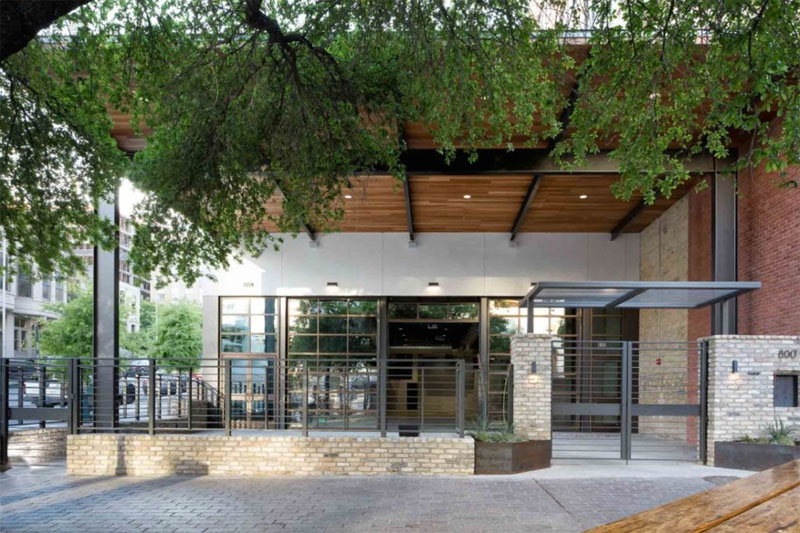 800 Congress Ave, Austin, TX 78701
Capacity: 250 seated, 600 standing
Located right downtown with unique views of the Capitol Building, this industrial chic restored warehouse with a street-level covered terrace is a perfect spot for any event.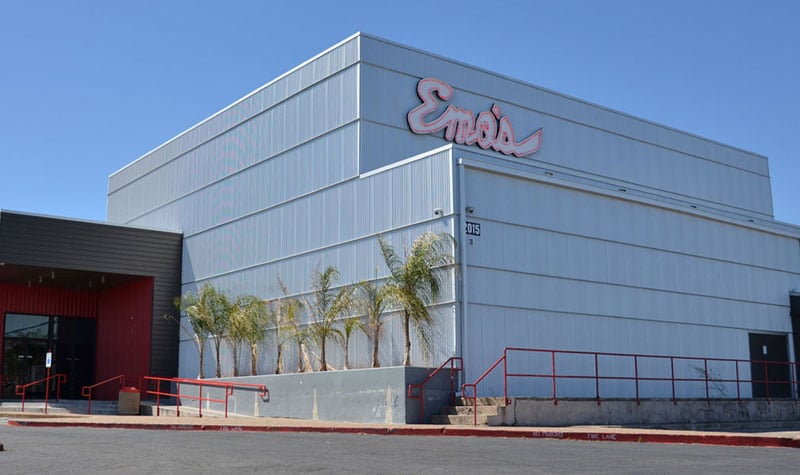 2015 East Riverside Drive, Austin, TX 78741
Capacity: Highly dependent on setup
Emo's is a super fitting venue for SXSW, as it's been an Austin live music venue staple since the 1990s.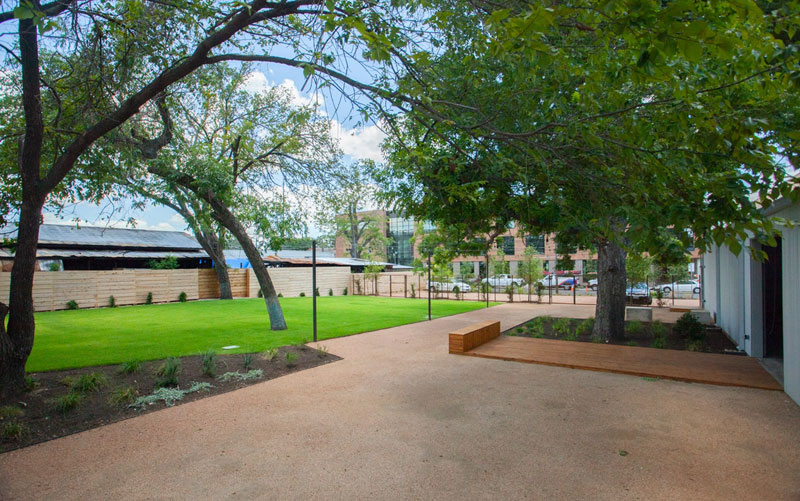 1500 East 4th Street, Austin, TX 78702
Capacity: 1,300
Originally constructed in 1950 as a distribution center for imported German beer, this mid-century warehouse has been thoughtfully reimagined as a creative gathering space for all.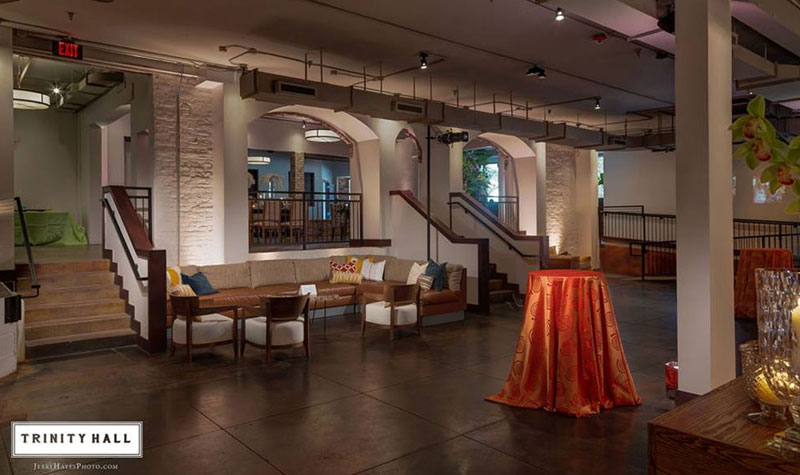 311 East 5th Street, Austin, TX 78701
Capacity: 300
Located in the heart of downtown Austin, Trinity Hall seamlessly blends modern, urban design with more classic, rustic décor elements to host events with style.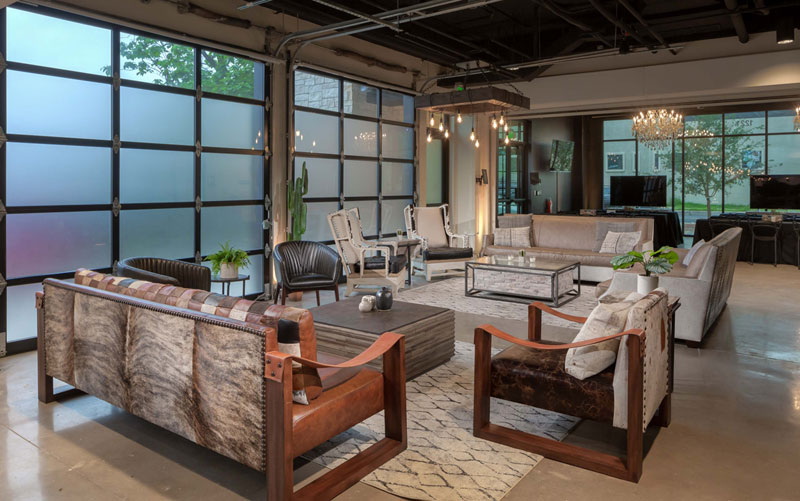 1221 East 6th Street, Austin, TX 78702
Capacity: Varies, Multiple Spaces
Located in the heart of East Austin, Inn Cahoots is a four-story (23 room) boutique hotel and event venue featuring five spacious condo-style suites, versatile gathering spaces, a courtyard swimming pool and a sprawling rooftop deck overlooking the Austin skyline.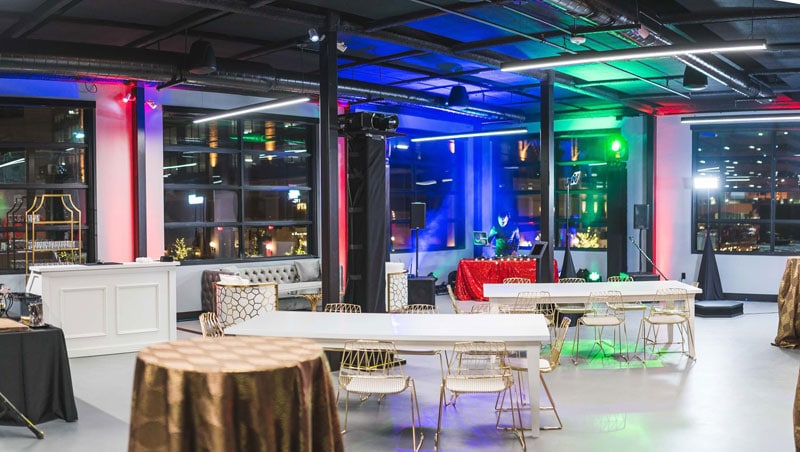 315 Lavaca Street, Austin, TX 78701
Capacity: 200
One of Austin's newest event spaces, The Riley is located right in the center of all the SXSW action in the Warehouse District, complete with 360-degree views of the city and two event halls.
Not sure which event space would fit your theme and business goals? We can work with your team to help source the ideal venue for your SXSW soiree!
How can Crave Catering help you with your event during SXSW?
During SXSW, creativity and solid execution are critical for impressive, successful events. We can help with all of that. From crafting unique menus with culinary delights that attendees have never tasted before to helping plan multi-day events with complicated food and service logistics, there is no challenge too big!
Take a peek at some of the spreads we've created in the past with this SXSW highlights post. We also love being a part of experiences like the Cheeses of Europe event we helped with a few years back. It's incredible to be a part of these flagship culinary happenings, and SXSW is full of them annually!
SWSX Party/Event Planning Tips
Since we've been a part of the SXSW event scene for years now, we've seen it all! Here are our top tips for making sure your SXSW event goes off without a hitch.
Don't Wait to Plan!
Venue availability gets scarce if you don't book your venue six to twelve months out. The influx of visitors for this event truly takes over the city, and even though we have an incredible selection of venues, most of them book up quickly.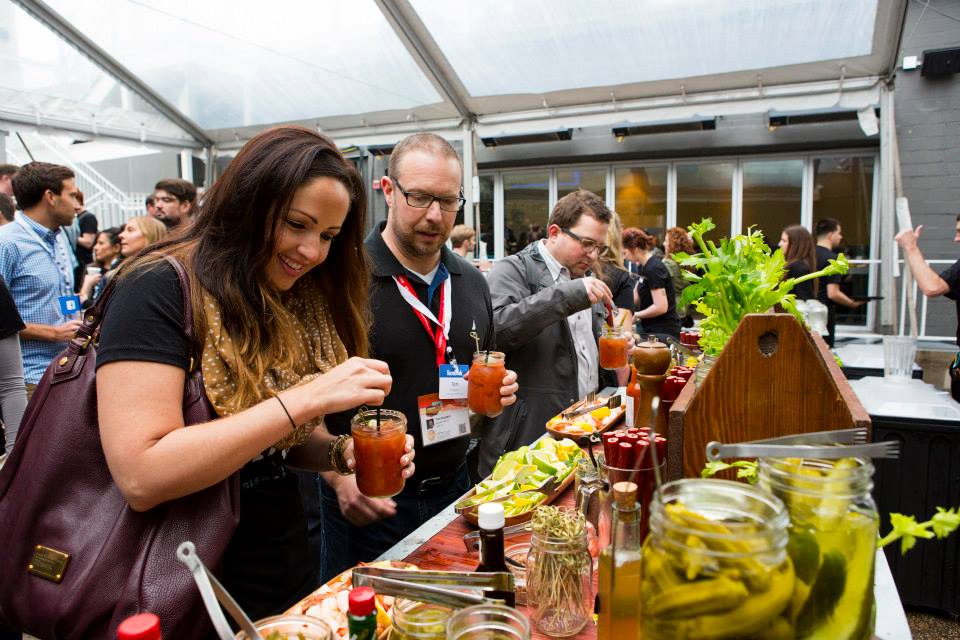 Get Your Permits
Permits and insurance are important for all events, but especially so for SXSW with all of the increased security and vigilance around the city. Make sure you understand what permits are required and that all your T's are crossed and I's are dotted before the big event day.
P.S. We can help with this—we've done it successfully hundreds of times and know the process can be confusing and overwhelming!
Secure Tents & Equipment Early
Since the event takes over the entire city, there's more equipment required than rental companies have within the city limits, and once inventory is out, it can get pricey to get items like tents because they ship them in from outside sources. Transportation isn't cheap!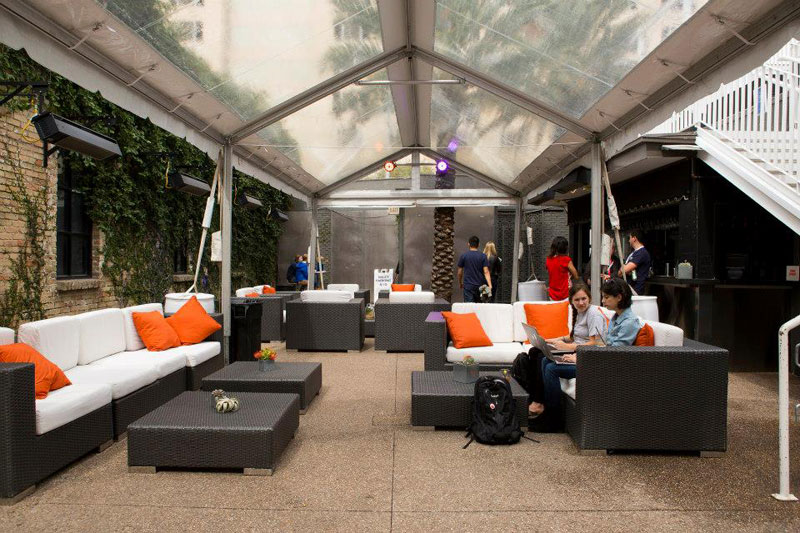 Educate Yourself on Austin Requirements
During city-wide events like SXSW, requirements change for everything from zoning and street shutdowns to staffing and security requirements. Make sure you're up to date on all the city requirements associated with events in Austin during the event.
As one of the largest city-wide events in the nation, SXSW transforms Austin into an event hub with so much culture and camaraderie—it's one of our favorite times of the year. We aim to create events that inspire and elevate your attendee experience during this time where unrivaled events are taking place on every corner. Let us help you level up your SXSW events this year; get in touch!