Keep Austin Weird Wednesdays: Wedding Trends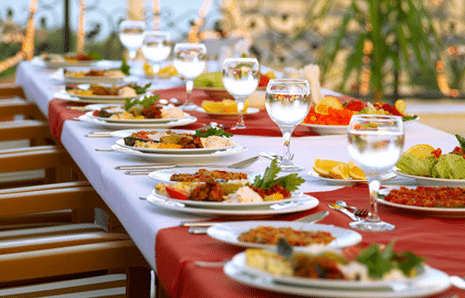 2013 has brought many new trends to the wedding industry. From quirky food to chic venues, brides-to-be have an array of new choices that have strayed from the more traditional wedding styles. An article from CBS News compiled the top 12 wedding food trends from some of the leading wedding bloggers in the country.
Here are a couple trends that are hovering around Austin that are great to consider.
Fresh, local or organic foods.
Providing local and seasonal food at your wedding always adds a nice touch and has become an ever growing trend, especially in Austin. Many caterers strive to deliver these ingredients in meals that are being served.
Favorite Food Trucks
Austin has always loved its plethora of food truck choices. Why not include the bride and grooms' favorite dessert or food truck at the reception? The food is always high quality and without a doubt delicious. Austin weddings are keeping it weird, but stylish.
Brunch
A wonderful trend that has headlined is the wedding brunch. A more inexpensive way to enjoy the company of loved ones, brunch still offers all the luxury of an afternoon or dinner wedding with an added twist. You can even include bloody marys, mimosas or an omelette station to complete this trending theme.
So consider these up and coming trends, and don't forget about the wonderful catering that Crave can do for you! We like to stay on top of the catering crazes and can offer some of the best services in town.
To check out the rest of the top wedding food trends, read the CBS article here.