Flash Back Friday: Director's Circle- Blanton Museum of Art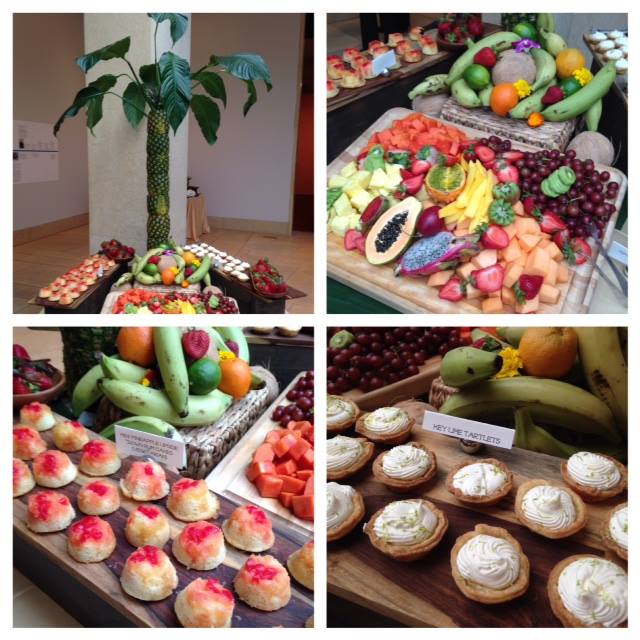 Today's Flash Back Friday goes back just about a week to an event hosted at the Blanton Museum of Art. We wanted to match the exact feel and ambiance of the room, which was exhibiting the works of artist Francisco Oller. Aptly named, "Impressionism and the Caribbean: Francisco Oller and his Transatlantic World," the exhibit features the inspiration that artists from around the world drew from one another. Oller was deeply inspired by his Puerto Rican roots as well as the likes of  19th-century masters Paul Cézanne, Winslow Homer, Claude Monet, Camille Pissarro, Frederic Edwin Church and others who traveled to the Caribbean or whose artistic style had a profound influence on Oller and his peers, and vice versa.
This Caribbean theme was where we drew our inspiration for out catering menu for the Director's circle complete with exotic and delightful fruits like papaya, horned melon, dragon fruit and plantains. For dessert we had macaroons and mini key lime tartlettes. Take a look at the colorful display, a work of art in itself!