Eco-Friendly Catering in Austin, Texas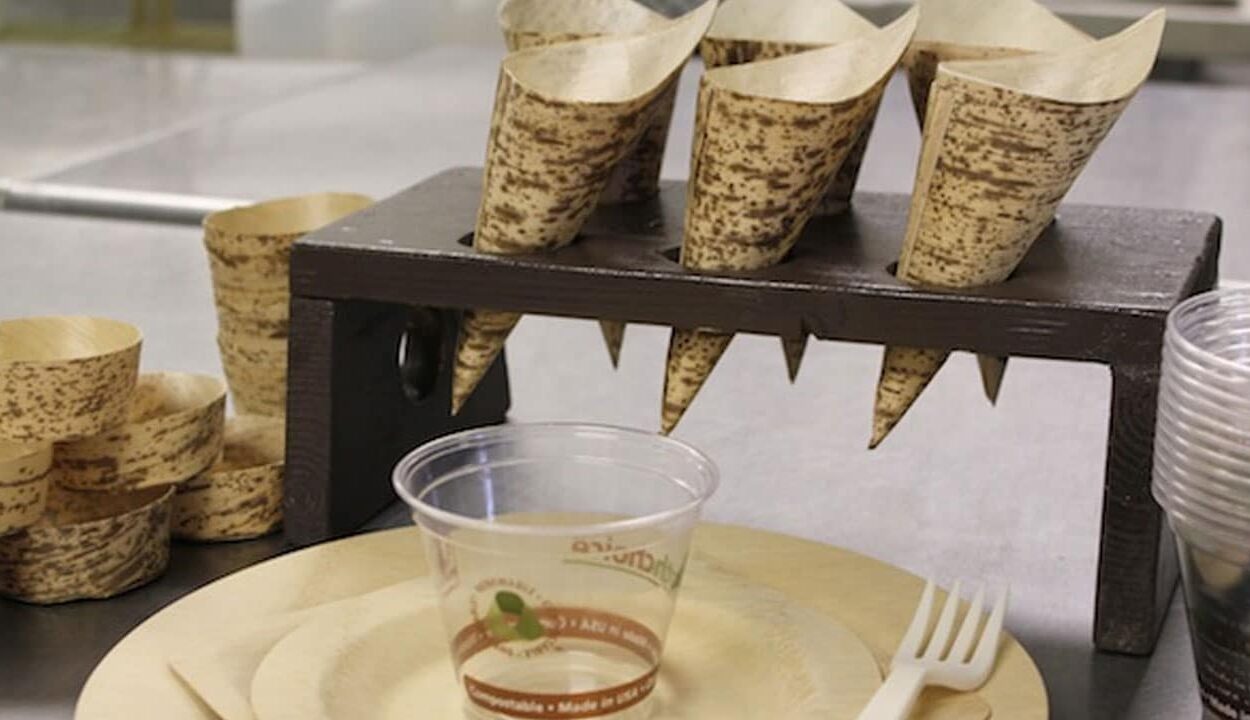 In keeping up with the local theme of "Keep Austin Weird," we thought we would share some of our eco-friendly products we use at some of our events.  Unique and elegant, bamboo-pressed cones, ramekins and dinnerware are perfect for hors d'oeuvres, desserts, or any delicious treat.  They are actually made from the bamboo sheath on newly emerging bamboo plants. As the plant matures, the sheath falls to the ground and most often is unutilized. The bamboo is then collected and the sheaths are then cleaned, boiled, and pressed into shape. The result is disposable/reusable dinnerware that is elegant, strong and 100% biodegradable.
We also use compostable cups and flatware made from corn.  Corn and sugarcane based disposables can be used in place of traditional petroleum based products. Using these products can decrease the amount of waste being sent to our landfills and will help reach our goal in Austin of a zero waste future. The goal is to only send five percent of all waste to landfills by 2040. That starts with recycling and composting!