Corporate Party Theme Ideas
Have your business events gotten a bit dull over the years? It may be time to give your corporate events or parties a fresh new look and feel by adding a unique theme. Not only will they provide an enhanced appeal to the festivities, but it can also create a new and enjoyable atmosphere.
Party Themes:
Texas-style Rodeo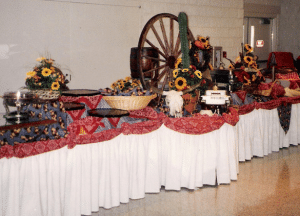 A country western night could be a great change of pace. Get everyone out of their suits and into some cowboy boots. Invitations can be in the shape of cowboy hats or horseshoes while decorations can include anything from wanted posters to checkered table cloths and barrels of hay. Catering could consist of ribs, brisket, ranch style beans, corn bread and cole slaw served buffet style. Don't forget to two-step the night away on the dance floor!
Casino Night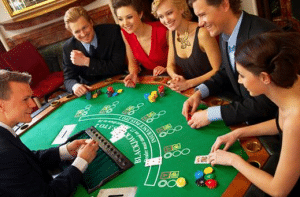 Have a night out at the casino– filled with gambling, great food and champagne. Give out a set amount of playing chips to your guests at the beginning of the night. Set up poker, black jack and roulette tables as well as an area to claim prizes for their winnings. If your company works with a charity, provide a table where real bets are placed and all of the winnings are donated to the charity. Hire servers to walk around with trays of finger foods and drinks to complete the casino theme.
Red Carpet
Bring out the formal wear and glam up the corporate scene with a night out at the Oscars. This could include a more elegant dinner along with an awards ceremony to add to the entertainment. Music could include various movie theme-songs.
Whatever theme you choose, be sure the food accompanies it well by allowing Crave Catering to provide creative concepts for your next corporate event or party. We pride ourselves on collaborating with our clients in detail to bring a synergistic and exquisite balance to the vision you have set out for your event. Let us worry about the details!