Harvest Lunch- UMLAUF Sculpture Garden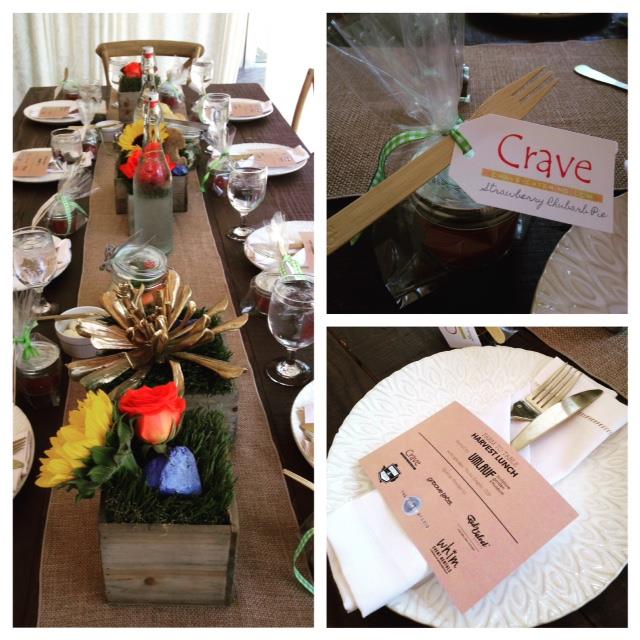 The UMLAUF Sculpture Garden is a wonderfully lush space nicely hidden next to Zilker Park. Immersed with native plants and shrubbery, you will find babbling brooks and dozens of bronze and stone pieces given to the city of Austin by noted 20th century American sculptor, Charles Umlauf.
History
Originally containing small ponds used by soldiers to practice fly casting during the late 1930s and 1940s, the four acres of what is now the UMLAUF Sculpture Garden were then forgotten for the forty years, lost under vines, brush and illicit dumping from neighbors. Flash forward to 2015, and you have dug out paths along garden beds creating a wonderful space to hold small events.
Crave Catering was able to join in on their annual Farm to Table Harvest Lunch, a corporate lunch and learn with Guest Speaker, Thom Singer. There was great food, beautiful scenery and an informative lecture on how to make connections at conferences and networking events. We served up our special strawberry rhubarb pie!
Make sure to keep an eye on their calendar for other great events, and check out the pictures below.Do you have any secret spots around Austin we should know about? Comment and let us know about your sweet escapes!