Thirsty Thursdays: Crave's Pink Margaritas
It's Thursday yet again! Counting down the hours until Friday, we know, but why not make the time pass faster with a cocktail or two?
We wanted to share a drink recipe you can make at home courtesy of Crave Catering. Our Pink Margaritas are wonderfully refreshing, and always a recommended signature cocktail at weddings and events. We just recently served them at Camp Lucy for Megan and Josh's beautiful reception, which you can see here.
Enjoy on your patio as we step into the last bit of summer and roll on into fall.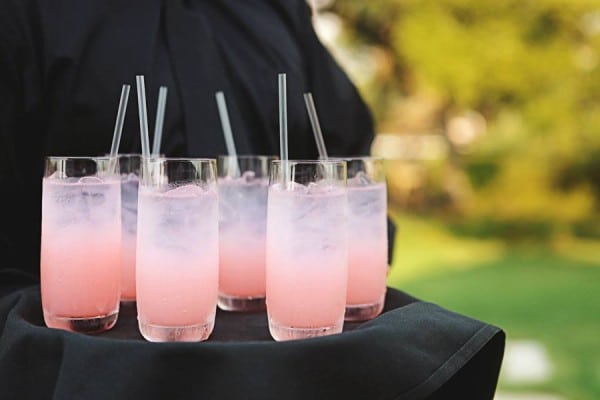 Crave's Pink Margaritas
1 1/2 oz. tequila
1/4 oz. triple sec
1/2 oz. fresh lemon juice
1/2 oz. honey
Add all ingredients into a cocktail shaker with ice and shake vigorously. Pour into a tumbler. Serve on the rocks and garnish with mint leaf or salt rimmed glasses, it's up to you!