Spice Up Your Next Event With These Texas-Style Favorites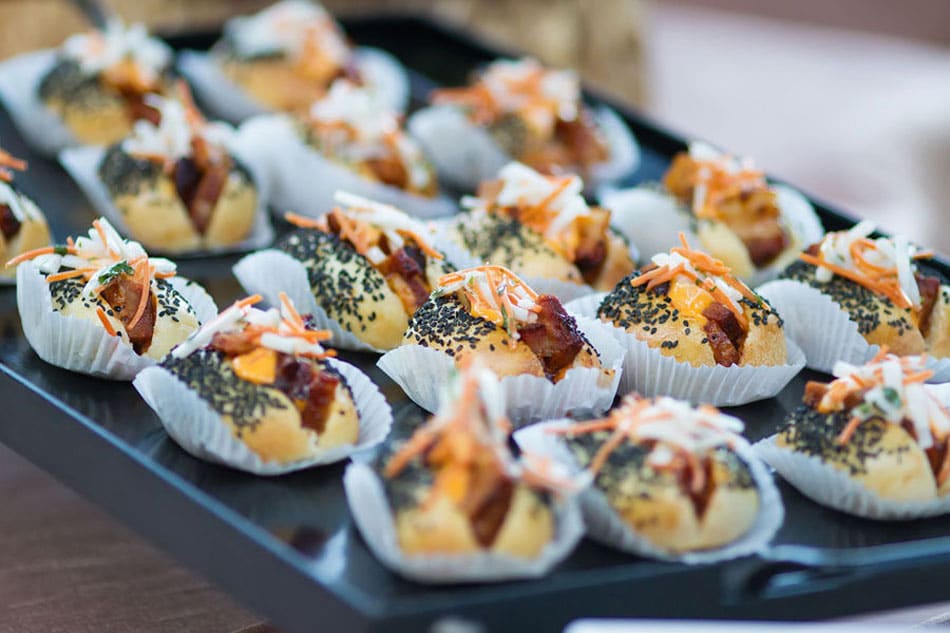 Jeff Loftin Photography
We heard you're having a customer appreciation event or a family reunion and that you're going for the Texas theme. The second biggest state in America certainly does have a lot of styles and flavors for you to choose from. We're talking about barbecue brisket, pecan pie, chicken fried steak, enchiladas—all the dishes Texans know and love. We put together a few ideas to get your mouth watering in time for your big event.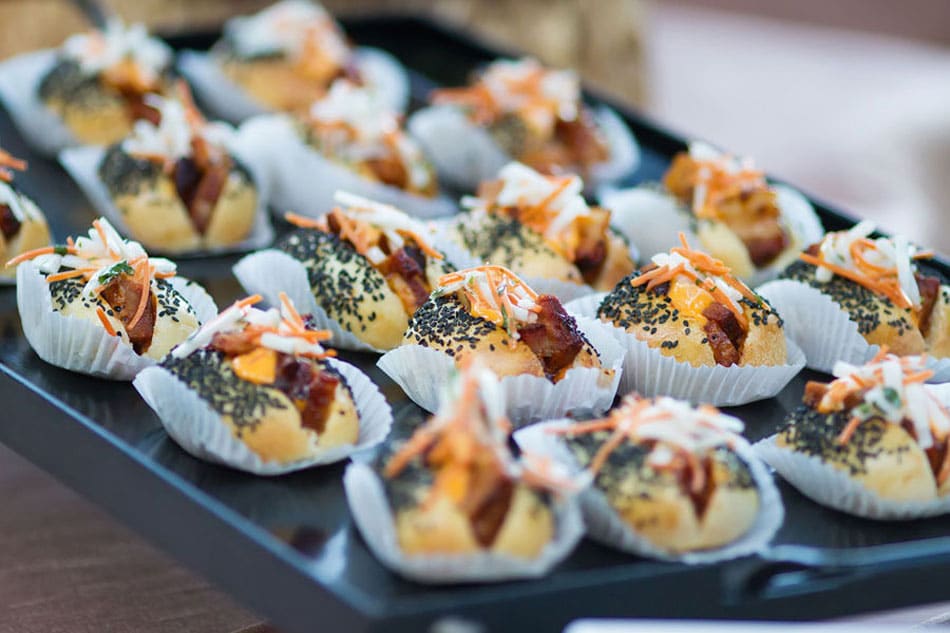 Tex-Mexin' Around
Once upon a time, some Spanish-speaking Texans hailing from Northern Mexico, more commonly known as Tejanos, experimented in their kitchens and invented Tex-Mex cuisine. Though the line between Mexican food and Tex-Mex has blurred over the years, there are some fine distinctions. Red chili sauce, heavy use of shredded cheese, pinto beans and rice on the side and lots of cumin are the more recognizable features in this well-loved southwestern chow. Here are some ways you can incorporate it into your next Texas-style event.
Enchiladas (Beef & Chicken) – Bring on the cheese and red sauce! Don't forget a heaping spoonful of Spanish rice. Top it all off with a dollop of sour cream. Reach for this southwestern favorite if you're looking to crank up the flavor at your next event.
Fajitas (Beef & Chicken) – Sink your teeth into this classic sizzler! Our rendition of this Tex-Mex mouth-waterer includes borracho beans, Mexican rice, avocado pico de gallo, sour cream, cheese and a warm pile of flour tortillas.
Corn & Green Chili Polenta – Okay, so corn isn't always the first thing that comes to mind when someone says Tex-Mex, but it's a fun addition to showcase at your Texas-style bash. Add a little bit of chipotle cream sauce and black bean pico de gallo and watch your guests flock.
Looking to add a little Tex-Mex to your next event? We don't mess around when it comes to developing our own dishes. Take a peek at our corporate event sample menu!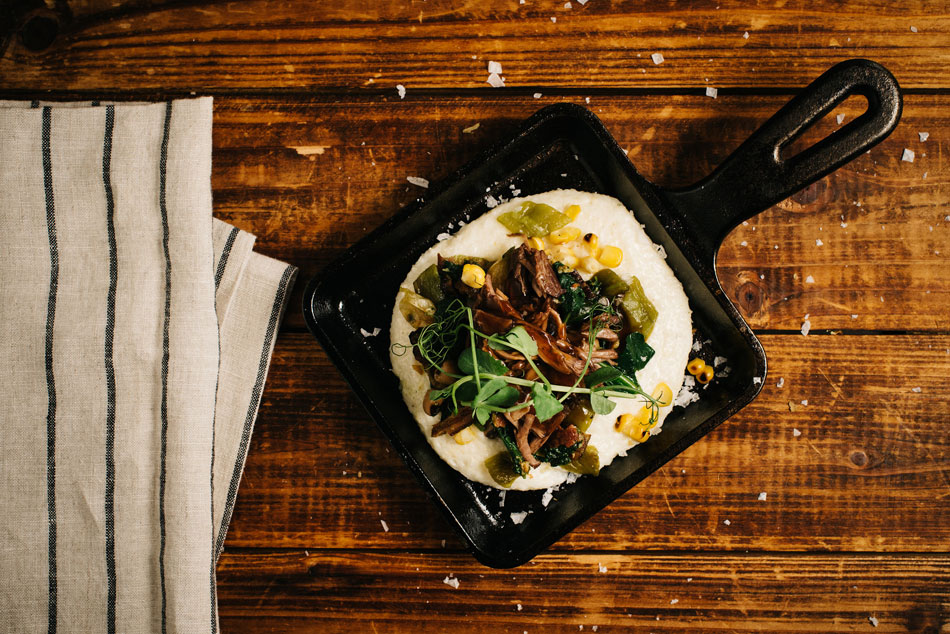 Bring in the BBQ!
In Texas, BBQ establishments serve their meats until they run out, which if you're one of the greats, happens more often than you'd like to think. If you're serious about featuring BBQ at your next corporate gathering or family party, then may we suggest partnering with one of the pros? Of course, there are way too many to name, but here are some of our absolute favorites.
la BBQ —Owner LeAnn Mueller isn't a fan of the sweet stuff, preferring the salty and savory rubs with a German flair. la is known for its smoky flavor, nuanced spices and meat that falls off the bone. Sausage, brisket, pulled pork—all on a Martin potato bun.
County Line — Think generous heaps of the highest-quality smoked barbecue and a variety of mouthwatering sides at a reasonable price. BBQ lovers swear by their hearty beef ribs and marbled brisket. Don't forget the famous homemade bread!
Stiles Switch BBQ — The Texas BBQ scene would be far less complete without the "Cadillac" of BBQ establishments. Tender, flavorful, and best paired with a pitcher of kraft beer, this delicious BBQ eatery doesn't cut any corners. They stay true to the meaning of real Texas BBQ.
We love to experiment with our BBQ dishes and aim to elevate them for all our customers who have a wide range of preferences and dietary needs. Regardless of whether you're vegetarian or vegan, you can still enjoy Crave's hearty BBQ experience. Want more barbecue? Let us plan your next event!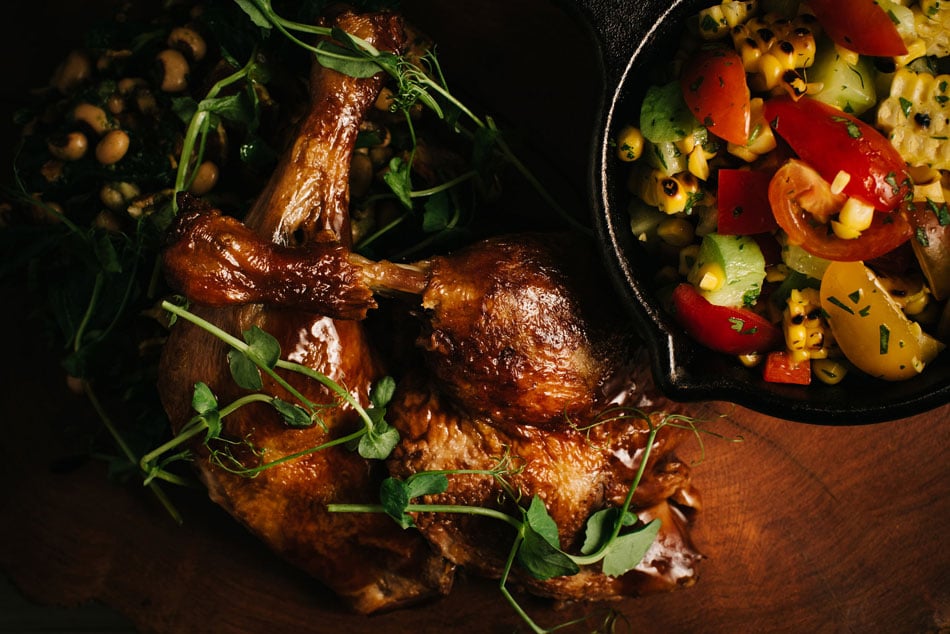 Trail-Blazing Food Trucks
Texans, and particularly Austinites, are serious about their food-mobiles. There are close to 1,400 food trucks in Houston and over 1,000 in Austin. And many of them like to hit up parties and events. Be that baller host who has a food truck at their event. A few standouts include:
Valentina's Tex Mex BBQ — San Antonio native Miguel Vida and his family share their deep love of BBQ, creating menu items that feature fresh hand-rolled flour tortillas, some of the finest beef and pork from Hartley Ranch, spicy salsa and more.
East Side King —This Japanese street food favorite is an Austin staple. If you're looking for something on the weird side to feature, go with King's Brussels Sprout Salad or the Thai Chicken Kara-agé.
Hey Cupcake! — Hey Cupcake! serves some of the most scrumptious cupcakes in town. It is also known as one of the first trailers to inspire the entire food truck movement. Choose from delights with names like 24 Carrot and John Lemon. A popular choice for weddings!
Food trucks are a wonderful way to try so much food in one place. What if we told you we can create a mock food truck heaven for your next event? We can provide great service, quick service, and a variety of dishes to nosh on all night! Get some inspiration by checking out our sample wedding menu!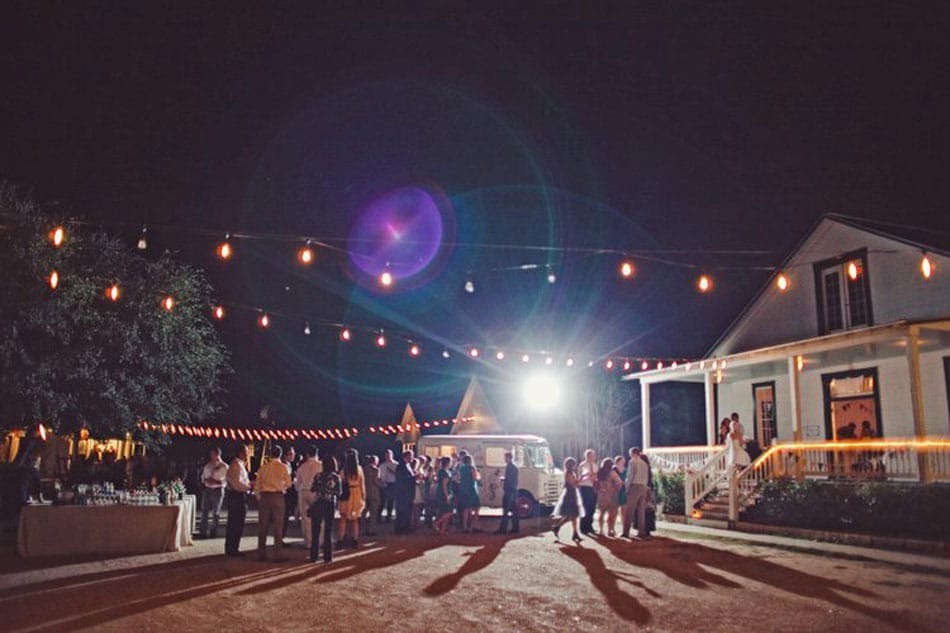 Crave is a big fan of the Texas food scene. We are constantly inspired by other food lovers to create our own dishes and present menu items that are eclectic and committed to our surrounding Austin vibes. At the same time, our menus continue to account for the customization that our customers know and love us for.
MORE ARTICLES YOU MIGHT ENJOY: